« Dodgers to Ship Brown to Yanks
|
Main
|
Politburo Diktat: Thomas Friedman, Arafat Mouthpiece? »
December 11, 2003
Would You Buy a Used Car from This Man? Or This One Either?
Yasser Arafat hinted at recognition of Israel as a Jewish state, according to a transcription of an interview with Henry Siegman, which this article describes as an "American Jewish activist":
Israel would receive sovereignty over the Western Wall — a remnant of the Second Temple compound — and the Jewish Quarter of the Old City, "because we recognize and respect the Jewish religion and the Jewish historical attachment to Palestine," according to the transcript.

Asked about Israel as a Jewish state, Arafat said that it was up to Israel to define itself, as long as it was democratic and guaranteed the rights of minorities.
Arafat included the reference to democracy and the rights of minorities to appeal to American and EU audiences, but left unspoken the tripping point of refugee return, through which Arafat hopes to establish a Palestinian primacy in Israel. Dore Gold, a Sharon adviser, makes this point in the article.
However, who is Henry Siegman, the "American Jewish activist"?
The AP wire story makes him sound like someone who pursues Jewish interests, as though this interview represented a unique outreach. However, a quick Google search reveals Siegman as an opponent of Israel, as this description on the web site Palestine: Information with Provenance states:
Henry Siegman Author Class: American Jew

Henry Siegman, an American Jew, was born in Europe and had to flee, via Vichy France and Morocco, to the United States. He says that what he went through as a child makes it easier to understand what it is like to be a Palestinian living under the "fear and humiliation" of Israeli occupation.

He is now (2002) a senior fellow on the Middle East at the Council on Foreign Relations, who publish Foreign Affairs.
At this page, this Palestinian support website hosted by an Irish university has a link to a number of abstracts of articles written in whole or part by Siegman. Some of the highlights from these abstracts:
"American Jewish organizations confuse support for the state of Israel and its people with an uncritical endorsement of the actions of Israeli governments," he said, "even when these governments do things that in an American context these Jewish organizations would never tolerate. It was inconceivable that a Jewish leader in America 20 or 30 years ago would be silent if a political party in the Israeli government called for the transfer of Palestinians — in other words, ethnic cleansing. Today, there are at least three such parties, but there has not been a word of criticism from American Jewish organizations. ... This is why I do not look to leaders of Jewish organizations, or to the political leaders of Israel, many of whom are Jewishly illiterate, to define for me the meaning of Jewish identity or solidarity. Classical Jewish sources are a far more reliable guide."
Whenever Americans express opinions about how other countries define themselves and govern their people, they are routinely castigated as imperialist, chauvinist, and/or parochial; if the American is George W. Bush or Ronald Reagan, he is called a cowboy. However, when an American publicly writes, originally in the New York Times, that the political leaders of Israel are "Jewishly illiterate", no one blinks an eye.
As reported by Akiva Eldar in Ha'aretz on November 28, 2000, the statement was made by Ben-Ami in the course of a Cabinet debate over a document prepared by the prime minister's office which purported to catalog a long list of Palestinian transgressions. Ben-Ami opposed the distribution of the document on the ground that no one in the West would be surprised that a people under occupation fails to honor agreements with its occupier: "Accusations made by a well-established society about how a people it is oppressing is breaking rules to attain its rights do not have much credence." ... Indifference to human suffering should not be a litmus test for citizenship in the Jewish state. Israelis, and Jews generally, have been unable to deal with this simple truth. Indeed, deep repression of that truth quickly became so pathological a need that Israelis even resent Palestinian expressions of sorrow and mourning over the disaster they suffered in 1948. Their observance of the Nakba (the Catastrophe) is seen by Israelis—even leftists—as evidence of Palestinian malevolence toward Jews.
The Nabka is seen as provocative because the Palestinians marked the occasion in 1948 to declare war on Israel, along with other neighboring states, and attempted to annihilate the Israelis almost immediately after their sovereignty was recognized by the UN. The mourning is seen as provocative because it includes demonstrations demanding, and providing, terrorist attacks on Israeli citizens. And the first part of this passage demonstrates exactly why Israelis do not trust current Palestinian leadership as negotiating partners; the Palestinians feel unburdened by the need to honor their agreements as Ben-Ami supposedly stated and Siegman concurs. You cannot on one hand urge Israel to negotiate and then excuse the Palestinians from delivering on their promises.
The Oslo accords failed to produce a permanent status agreement for many reasons, but primarily and most importantly because Israel never committed itself to the only goal that could have made possible such an agreement - a viable, sovereign Palestinian state in the West Bank and Gaza.
No, primarily it failed due to Arafat's refusal to get 95% of what he wanted, instead of 100%. Ehud Barak gave Arafat a once-in-a-lifetime agreement, one that even had it worked would have ended Barak's career, but one that Israel would have honored. Its main defect was that it did not allow for a refugee right of return within Israel, an issue which the Palestinians will not relinquish precisely because they intend to use that to subvert Israel's status through its democratic institutions. Israel knows this; so does the US, the EU, and everyone else, except Henry Siegman.
Not that the people running this web site agree with everything Siegman writes. In an abstract for an article titled "Partners for War", which originally ran in New York Review of Books in January of this year, Siegman states that he wrote Arafat in August 2001, advising him to take three steps in order to assume the moral high ground in negotiations. They were:
1. Present a comprehensive peace plan that would include a statement that a new Palestinian state would not covet "one square inch" of pre-1967 Israel.
2. Offer to accept some Jewish settlements for the exchange of similar land in Israel.
3. Recognize that the "right of return" must be dropped in exchange for alternative compensation.
You will note that Arafat has sometimes mentioned the first, may have mentioned the second, but has never conceded the third point in any negotiations, and today's statement is no different. This does not bother the editors of the site, who include this as commentary at the top of the abstract:
Note what Siegman says were Rabin's views on the Oslo process. Siegman also says he sent a memorandum to Arafat. Do the Palestinians need "friends" who say that racist Israeli considerations should be allowed to prevent the Palestinian refugees taking up their rights under international law to return to the homes from which they were ethnically cleansed in 1948?
At any rate, it is clear from Siegman's prior actions and words that he is not some generic "American Jewish Activist" trying to reach out to Arafat to break a logjam. He is a long-time partner of Arafat, working against Israeli and Jewish interests in the area, even if he himself either doesn't realize it or won't acknowledge it. At least this glowing profile by Ha'aretz by Akiva Eldar of Siegman acknowledges his long-standing ties to the Palestinian Authority leadership and his status as "a welcome visitor in Ramallah, Riyadh and Cairo." That status and his close working relationship never made it into the article from the AP It doesn't make it in the version that appeared on the New York Times' web site this evening, either.
Does this mean that Siegman is wrong? In my opinion, yes. Now that I know his background, I can get a clearer idea of what this story means. In the two years since Siegman gave Arafat those three points, Arafat still can't get himself to commit to any of them, even in an interview set up by Siegman. Without the background, the AP attempts to spin the story into a major breakthrough, while it is anything but. This is another reason why the Internet and its resources are invaluable to anyone who wants to stay truly informed.
Sphere It
View blog reactions
Posted by Ed Morrissey at December 11, 2003 9:51 PM
Trackback Pings
TrackBack URL for this entry is
Captain Ed:
captain*at*captainsquartersblog.com
My Other Blog!
E-Mail/Comment/Trackback Policy
Comment Moderation Policy - Please Read!
Skin The Site

Hugh Hewitt
Captain's Quarters
Fraters Libertas
Lileks
Power Line
SCSU Scholars
Shot In The Dark
Northern Alliance Radio Network

Northern Alliance Live Streaming!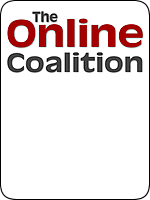 Proud Ex-Pat Member of the Bear Flag League!