« International Flight Cancellations Due to Intelligence
|
Main
|
Visit North Korea -- See Our Lovely Bombs »
January 1, 2004
Seattle Post-Intelligencer Anything But
Quite frankly, Twin Cities residents take a perverse pride in the editorial idiocy of our leading newspaper, the Star Tribune. My neighborhood bloggers all have recurring examples of the foolishness that the Strib regularly publishes in its news and op-ed sections, and at least for my part, I'm happy to remain well-informed and reasonably rational in spite of the Strib. So when another major city lays claim to the Strib's championship of lunacy, we all feel a bit resentful.
Yesterday, unfortunately, the Seattle Post-Intelligencer tried to make its name ironic by publishing this tinfoil-hat editorial by Edward Wenk, Jr., described in the brief bio as "the first science adviser to Congress," as well as having accomplished the unusual hat trick of serving on the policy staffs for Kennedy, Johnson, and Nixon. These days, Wenk works as a crank, if his article gives a reliable indication:
The shock and awe of 9/11 has not faded. Americans remain in jeopardy of terrorists willing to die simply to lull and frighten innocent civilians. Taking precautions to preserve our security is essential, but in that process, have we self-inflicted a second class of danger that threatens our cherished freedom, justice and democracy, a condition grim enough to deserve code red?

Consider the USA Patriot Act titled "Uniting and strengthening America by Providing Appropriate Funds to Intercept and Obstruct Terrorism." Noble as that objective is, the act's provisions are scary. Government can now collect data on library withdrawals, charge card records, medical and financial histories. Surveillance can be ratcheted to monitor your e-mail, wiretap you under a generic warrant, search your home without a warrant and label you a "terrorist" if you are among activists exercising rights to dissent. In a swoon of hysteria, Congress passed this statute in 45 days with only two hours of hearings
Swooning with hysteria himself, Wenk apparently hasn't bothered to actually read and understand the Patriot Act. Even the Star Tribune has managed to keep its head on this issue, publishing an op-ed piece in November by David Reinhard:
"The tide of criticism" against the Patriot Act "is both misinformed and overblown," and the Justice Department has "done a pretty good job in terms of implementing." Those aren't Attorney General John Ashcroft's words. They're the words of Sen. Joseph Biden, D-Del., at a Senate Judiciary Committee hearing on the act.

"I've tried to see what has happened in the complaints that have come in, and I've received to date 21,434 complaints about the Patriot Act ... . I have never had a single [verified] abuse of the Patriot Act reported to me." Nor are these Ashcroft's words. They're Sen. Dianne Feinstein's.
Wenk's arguments are non-specific and insubstantial, relying on generalizations that turn out to be wildly inaccurate. For instance, the charge that warrantless searches are authorized are bunk. All searches require a federal judge to authorize a warrant, but the search can be done before the target is notified of the warrant. Such delayed-warrant searches were already legal for child-pornography and organized-crime investigations; all the Patriot Act did was extend their use for terrorism investigations as well. The rest of the objections that Wenk makes to the first Patriot act are similarly hysterical and false, as a small bit of investigation proves.
Next, Wenk attacks the one-time proposal known as Patriot Act II in the same screechy and sloganeering manner as the first subject. Unfortunately for Wenk, no one's notified him that this proposal was withdrawn (thus negating most of the purpose of his screed), but even if it were still alive, his objections have been also thoroughly debunked, here by the Volokh Conspiracy, a group of libertarian lawyers whose expertise on this subject would appear to greatly outstrip mine and Wenk's.
After the embarrassment of issuing bumper-sticker arguments against a law that doesn't exist, Wenk goes on to demand that we "connect the dots" to a random series of generalized paranoid fantasies that Wenk claims show a plan to enslave America. For instance:
The Electoral College created by the Constitution has proven obsolete. It led to George W. Bush's presidency even though Al Gore had a popular majority of 540,000. The election turned on electoral votes in Florida where three counties were in dispute. Voting machines left hanging chads and butterfly ballots that warranted a recount. ... The U.S. Supreme Court abruptly stopped proceedings that would likely have shown Gore the victor. Citizens didn't elect Bush; the Supreme Court appointed him illegally.
The Electoral College hasn't proven obsolete at all; in fact, it's proven quite useful in keeping a handful of large states from skewing elections and forcing candidates to campaign in every state. Voting machines didn't leave chads hanging, voters did, and butterfly ballots have been in use for decades before 2000. Every election in which I voted in California -- sixteen years of them -- used butterfly, punch-card balloting. Every recount in Florida, including the comprehensive one done by a media consortium that included the Miami Herald and Washington Post, showed that Bush won even when counting the so-called "undervotes". All the Supreme Court did was put an end to the foolishness that the Florida Supreme Court began when it overrode the Legislature.
The military-industrial-congressional complex controls half the national budget and subverts priorities preferred by the electorate.
You would think that a man who helped develop policy for three Presidents would know that Congress controls all of the "national budget". It's written in the Constitution that Wenk proposes to defend from "military-industrial-congressional complex". Furthermore, Congress stands for election every two years, and if it subverts the will of the electorate, it won't do it for very long. Wenk's problem is that Congress doesn't follow the priorities Wenk prefers.
The White House lacks tolerance for healthy dissent. The most influential advisers have the same biases as the president, nurturing error, blunder and folly.
Wait -- do you mean to tell us that the President selects advisers that agree with his policy goals? I've never heard such a thing! Unbelievable! Presidents should hire only allow advisers that disagree with them and block their policies from being implemented. That would eliminate error, blunder, and folly! And from this, we are suppoed to conclude that our democracy is endangered as never before?
This ridiculous essay, full of hysterics, generalizations, and obvious errors, does nothing but demean the Post-Intelligencer and its readership. While I think the Strib publishes wildly inaccurate editorial pieces, I don't think I've ever seen anything approaching the sheer stupidity and irrationality demonstrated by Wenks and the P-I in this piece. Sadly, we Minnesotans must cede our bragging rights to the people of Seattle. Someone needs to check the café lattés being delivered to the P-I, and soon.
UPDATE: Welcome to Best of the Web readers! I hope you enjoy your visit and bookmark or blogroll Captain's Quarters for regular reading.
Sphere It
View blog reactions
Posted by Ed Morrissey at January 1, 2004 10:28 PM
Trackback Pings
TrackBack URL for this entry is
Captain Ed:
captain*at*captainsquartersblog.com
My Other Blog!
E-Mail/Comment/Trackback Policy
Comment Moderation Policy - Please Read!
Skin The Site

Hugh Hewitt
Captain's Quarters
Fraters Libertas
Lileks
Power Line
SCSU Scholars
Shot In The Dark
Northern Alliance Radio Network

Northern Alliance Live Streaming!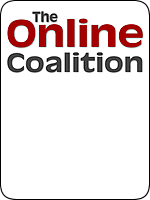 Proud Ex-Pat Member of the Bear Flag League!