« Brinkley Must Answer For Incompetence
|
Main
|
Bye-Bye-atollah »
August 19, 2004
On The Subject Of Trolls -- Who And What Are They? (Updated)
Okay, now that I have a full-scale battle going on in the varoius comment sections, along with hints of mutiny ("Mr. Christian!"), it's time that we had a discussion about the bounds of propriety on Captain's Quarters. I had wanted to write a post about the fantastic time I had at the George Bush rally first, but I think I need to address this issue immediately, and I'd like to keep the Bush review on top.
Here's what I wrote in the CQ Comments Policy on May 15 of this year:
When I began my blog, I was advised to disable comments as some blogs have experienced many problems with "trolls", but I think that the comments are in some ways the best part of CQ. In my definition, a troll is a commenter whose comments are off-topic and designed to insult other readers or us or to start silly flame wars. Threatening comments also are the hallmark of the troll. Any comments from trolls may be deleted by the author of the post at our discretion, with or without warning or notice.
However, I do not delete comments that disagree with me, even when that disagreement is handled disagreeably. I have a number of fine, intelligent readers who regularly disagree with me, and I appreciate their points of view. I love the debate, so please feel free to continue to post your disagreements. I also don't worry too much about foul language, although you should remember that cursing should be handled as a spice: too much and you overwhelm the meal.
A number of you feel that Arne Langsetmo and Truck have crossed these lines, although by far I receive more complaints about Arne than Truck, probably because Arne posts so much more. I think some of you have a point -- in reading through Arne's output of late, he makes a lot of reference to RW (right-wing) foamers, assumed to be the other commenters on my blog. Hell, maybe me, too, although I seem to be excepted. I didn't much care for the comment regarding Ja wohl, either, a not-to-subtle aspersion of Naziism I find distasteful.
However, if you look at posts from other readers, some of whom I agree with politically, invective and name-calling have come rather easily from their keyboards. (I am not referring to Marc from Cranial Cavity, as I think he was provoked.) Do you think these people are trolls, too? At what point do I start banning people wholesale? The one troll I banned added nothing at all to the debate, just some childish one-liner insults, and posted under multiple pseudonyms. I have had at least one long-time liberal reader and commenter give up on this blog, complaining (fairly, in my mind) of the treatment she received by others in the Comments section.
Plus, I have to remind people that I work for a living, and trying to ride herd on these comments will either mean less posting and more policing, or less policing and more posting. I'm thrilled with the success of Captain's Quarters, but it does require a lot of my spare time. I'd rather focus on providing content, if possible, and allow those whom most consider trolls to die of starvation. (If one of y'all can figure out a way to make this a paying gig, of course, then I'll gladly do both ...)
So this thread is open to all of my readers to advise me what kind of community they would like to see on CQ. I warn everyone now that I will exercise a great deal of scrutiny on this thread, as I want some thoughtful answers from all sides. Any more name-calling or flaming will definitely result in my making decisions on the future of allowing certain members of our community to continue posting ... and I am keeping track of IP addresses, as well.
Let's put the politics aside and figure out where we go from here.
UPDATE: Thank you for your thoughtful responses. After spending a day thinking this over and reading your comments remotely, I have made a couple of decisions:
1. Arne Langsetmo is banned. His continued provocations on other threads while disdaining this one made my mind up. Out of respect for Arne and me, please do not further respond to his posts.
2. I will be requiring names and e-mail addresses on any comments entry. If I suspect you are a troll and your e-mail address isn't valid, you will be banned.
3. Bill Wiggington and his alter ego, Frothing Right-Wing Nut, is also banned. (Bad day to troll, dude.)
4. If this doesn't work, Typepad registration will soon be required for comments. I know that some of you have had your problems with Typepad, but the only way to effectively moderate this blog's comments will be to do it through Typepad. I don't have the time to approve 187 comments during the day, and almost as many at night -- although with Arne gone, that number may drop off.
5. I will be happy to discuss having a third party moderate comments as a fallback position, but it would have to be someone with a heck of a lot of time on their hands.
Some of you wrote to tell me that it's time that I drop the day job and get work full-time as a writer/journalist. Hey, folks, I'd love that! If any of my readership are decision-makers at a newspaper that would like to establish a blog run by someone with a talent for self-promotion on the blogosphere, feel free to contact me. You would get a good chunk of CQ's 15K+/day readership -- at least this week -- and a prolific writer. (You'll never lack for content!) I'd need a certain pay level and health coverage for the First Mate, but otherwise am reasonably self-sufficient. And if you act now, we at CQ will throw in first-person press coverage of the Republican National Convention, a value normally priced at $1,500!
Operators are standing by .... ;-)
Sphere It
View blog reactions
Posted by Ed Morrissey at August 19, 2004 7:23 PM
Trackback Pings
TrackBack URL for this entry is
Captain Ed:
captain*at*captainsquartersblog.com
My Other Blog!
E-Mail/Comment/Trackback Policy
Comment Moderation Policy - Please Read!
Skin The Site

Hugh Hewitt
Captain's Quarters
Fraters Libertas
Lileks
Power Line
SCSU Scholars
Shot In The Dark
Northern Alliance Radio Network

Northern Alliance Live Streaming!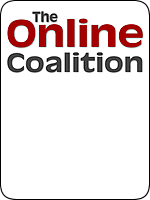 Proud Ex-Pat Member of the Bear Flag League!