« Bush Administration Champions Democracy Over Expediency
|
Main
|
FBI: Madrid, 9/11 Attacks Linked »
November 27, 2004
Fighting Irish Take On The Trojans -- Live Blog!
6:14 pm CT - I hear from my Uncle Ted and Aunt Judy, who are at the Colisseum for the Notre Dame/USC football game, which I humbly call the Annual Battle of Good Vs. Evil. On our visit to LA last month, Ted foolishly bet me a six-pack of a good regional beer on the outcome. I expect to be tasting the sweet nectar of Henry Weinhardt's Dark in the coming weeks. At any rate, they're sitting up in the nosebleed section, and they tell me that it's overcast, cold (for LA), and the field will likely be slippery. Sounds like great Notre Dame weather to me ...
7:01 - Keith Jackson, Dan Fouts, and Todd Harris will be working the game for ABC's broadcast. It's a great team for a great game ...
7:05 - You may ask why I'm allowed to be home on a Saturday night, watching football. Well, for one thing, we did a good chunk of our Christmas shopping between the Northern Alliance show and the start of the game, so I got a few "good-boy" points for that. Plus, the First Mate knows that the Irish-USC game is the one must-see game on which I insist all year, outside of the Super Bowl. I've been wearing the green jersey all day, my Notre Dame watch and hat from my mom, and I'm pumped up and ready to see them upset the #1-ranked Trojans.
In other words, I'm a geek. As if you didn't know that already ...
First Quarter
7:09 - Notre Dame kicks off first -- and SC fair-catches it? O-kaaaayyy...
7:13 - SC gains a couple of first downs but stalls at midfield. Great punt from SC will make the Irish fight across a long field to score. The rain seems to be making the passing game a little difficult for Matt Leinart, or at least his receivers ...
7:19 - The Irish are mixing it up well and really moving the ball ...
7:25 - Going for it on 4th and goal -- TOUCHDOWN!! What a great opening drive, and what a way to deliver a message to USC. They went 93 yards and only got stopped twice, once on an incompletion and once on a off-tackle run. The Irish came to play ....
7:28 - King Banaian takes his laser focus off Ukraine and onto what's really important. Welcome aboard! ...
7:30 - Hate to say it, but that was a great catch on the ricochet ...
7:36 - Irish hold SC to a field goal, but that was a shaky drive for SC. 7-3 Irish ...
7:42 - End of the first quarter, after another big play for the Irish. Great job so far -- moving the ball at will and defense rising to the occasion ...
Second Quarter
7:50 - Good drive for the Irish, but they had to settle for a field goal after Brady Quinn threw the third-down pass behind the receiver. I agree with King; it looks like the Irish outweigh the Trojans on both sides of the line...
7:56 - Another great defensive series for the Irish. Not only do they get a three-and-out, but the punt was partially blocked and only went 20-odd yards. So far, the Irish look like they're on fire for this game, and SC looks like they're burnt out ...
8:00 - An excellent defensive series for the Trojans, too. Still 10-3 Irish...
8:03 - Hey, don't interview Anthony Davis! He's the Golden Domers' worst nightmare! Seriously, though, good to see him out there. The interview saved him from seeing the Trojans fumble, but they got it back ...
8:07 - Whatever ailed the Trojans seems to have disappeared, dammit. SC tied it up on the strength of three big plays. We'll have to see if the Irish can adjust. One big problem seems to be Freddie Parrish, who got moved to corner for this game. They burned him twice on the drive, including the TD...
8:15 - The Irish need to stick to the run on offense, I think; the Trojans are starting to blitz a little too much. A few draw plays would cure that. On defense, King's right, they need to be blitzing more themselves...
8:18 - It didn't take long for the momentum to shift to the Trojans, did it? Yikes. That was a beautiful pass for the 57-yard TD. 17-10 Irish ...
8:27 - Halftime. The Irish started out pretty well, but SC seems to have taken control of the game in the second quarter. Pete Carroll thinks the wet weather may have something to do with it, which sounds plausible to me. The Irish have made comebacks this year in the second half, including the game I watched at South Bend against Stanford. We'll have to see.
8:31 - Folsom James has joined us, complete with California triumphalism. [sigh] You may want to hold off on that until the game's over, James ...
8:43 - James is tormenting me with my own words, cruel man that he is. If you're not keeping up with the comments, you're missing half of the fun. James, I notice that they skipped Paige Laurie, too. You suppose that Daddy forgot to pay for the commercial? ...
Second half in the extended entry ...
Third Quarter
8:48 - Did that lineup of shirtless fans manage to misspell "Trojans"? The letter 'J' looks like it had a correction on it. Sounds like a USC education to me! ...
8:53 - Only one first down, and it looks like the Irish still haven't regained their fire. The defense needs to come up with a big play to pick them back up. The Irish punter has done a great job tonight ...
8:58 - Nice of Gahrie to drop by, too -- and he's right, this is a great rivalry, one that benefits both schools and college football overall ...
9:05 - The Irish defense held the Trojans to a field goal, bending but not breaking. Unless the offense can start moving the ball again, though, it won't help ...
9:08 - They finally caught the Trojans blitzing on a run ...
9:16 - Two dumb trick plays in a row kill the drive, and the Irish hook the FG try. Ye gods! Can we coach a little smarter the next time out, Ty? ...
9:20 - As so often happens when the defense stacks up for a short-yardage situation, the offense breaks it big for a TD. Unfortunately for the Irish, it was their defense. 27-10 Trojans ...
9:24 - King calls ballgame, but I think it's too early for that. We're down three scores with a full quarter left to play. If we stay patient and start running some traps and draws, we could get right back into this ...
9:27 - Good to see Marcus Allen on the TV, one of the few SC players I ever liked. Definitely one of the best running backs ever in the NFL, and if Al Davis hadn't set out to ruin his career, he may have broken all the records. I loved watching him at KC running it up against the Raiders ...
Fourth Quarter
9:30 - OT: Go check Michelle Malkin's latest post out. If you could name three journalists and a news agency least likely to produce a fair retrospective on Ronald Reagan, who would you pick?
9:32 - Nice third-down stop for the Irish, but the Trojans will go for it on fourth down. Dang -- they picked it up ...
9:34 - Okay, maybe King was right after all -- Trojans just scored again. Nertz....
9:40 - After the first quarter, SC's won this game on the trenches. They've done a very good job controlling the line of scrimmage almost all the way since. This game's starting to remind me of the one two years ago in LA ...
9:45 - The defense hasn't given up yet -- they're still hitting SC hard out there. Too bad they're getting the lion's share of the work ...
9:47 - Wallow on, James. Wallow on. Commercial watch: Isn't Sarah Jessica Parker a little too, er, old for a Gap commercial? Especially since they surrounded her with dancers half her age ...
9:51 - Okay, Pete Carroll just descended several slots downward on my respect list. A trick punt with 7 minutes left in a game they lead by 24 points? Talk about classless! The TD stinks. You can bet that the Irish will be talking about that call for the next year ...
10:00 - James, I thought that Sarah Jessica Parker looked good about 15 years ago, in LA Story, but she's looking pretty tired these days. To expand on the trick punt, I don't have a problem with them trying to score -- but using a trick punt at that time of the game with the lead that USC has is just classless...
10:08 - Well, I think I can wrap this up in the next few moments. The Irish looked great -- for a quarter. SC just looked overwhelming after that. It's hard to see how this SC team could be beat if it plays a full game like that in the Orange Bowl. If we want to maintain this rivalry, though, the Irish had better start playing better against SC -- we've lost the last three games by blowout margins. Losing three straight blowouts to the Trojans is a dubious distinction that I don't think even Gerry Faust managed in his much-reviled tenure at Notre Dame.
I understand that the Irish will be playing in a minor bowl game this year, but being unranked at 6-5 calls into question the rationale, besides the purely commercial.
Thanks to my friends James, King, Gahrie, McTrip, and everyone else who kept up. The comments section will remain open for James to express his California triumphalism and offer more Fighting Irish jokes!
Sphere It
View blog reactions
Posted by Ed Morrissey at November 27, 2004 6:14 PM
Trackback Pings
TrackBack URL for this entry is
Captain Ed:
captain*at*captainsquartersblog.com
My Other Blog!
E-Mail/Comment/Trackback Policy
Comment Moderation Policy - Please Read!
Skin The Site

Hugh Hewitt
Captain's Quarters
Fraters Libertas
Lileks
Power Line
SCSU Scholars
Shot In The Dark
Northern Alliance Radio Network

Northern Alliance Live Streaming!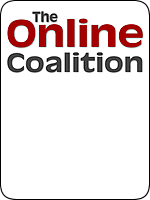 Proud Ex-Pat Member of the Bear Flag League!