« Tories Still Polling Badly In Canada
|
Main
|
Dafydd: The New Antisemitism »
July 19, 2005
Bush To Announce End To Plame Debate At 9 PM EDT (Updated!)
Figuring that the press has eaten itself enough over the Plame leak investigation, George Bush announced that he will toss the media a fresh bone on which to chew for the next few weeks, tonight at 9 PM EDT:
President Bush has decided whom to nominate to succeed Sandra Day O'Connor on the Supreme Court and was poised to announce his pick in a prime-time Tuesday night address.

White House press secretary Scott McClellan said the Bush administration was asking television outlets to broadcast the speech live. Bush's spokesman would not identify the president's choice. But there was intense speculation that it would be Judge Edith Clement of the U.S. Court of Appeals in New Orleans.
Speculation all morning long has centered on Edith Clement, as the gentlemen at Power Line have discussed. Neither appear terribly impressed with her selection, if it turns out to be her. Clement did get unanimously confirmed to the Fifth Circuit bench four years ago, making it difficult for the Democrats to mount much of an offense against her nomination. However, as John and Paul note, the lack of a real reference for her judicial philosophy appears to have short-term political benefits, but also carries long term strategic risks. Those of us who remember the David Souter nomination know exactly what I mean by "risks".
People For The American Way, however, already have a complaint page at the ready for Clement. None of the cases about which they object appear to hold much steam for a Senate-floor showdown; one dissent expressed a desire to limit federal power in armed-robbery cases (a Hobbs Act issue), one written opinion in a majority lowered the amount of "suffering" damages awarded to two people who died in a car accident, and in a third case, Clement dissented in favor of denying a hearing for a terminated public-school teacher. PFAW will no doubt try to play those rather picayune complaints into a firestorm, but without any real core philosophical components in play, I doubt it will lead to much opposition in the Senate.
This may wind up as a successful under-the-radar selection for Bush. I certainly hope he has found a true judicial conservative who exercises restraint in creating new law through judicial fiat. However, it looks like he intends on holding back the known and celebrated judicial conservatives for Rehnquist's retirement.
UPDATE: I was kidding when I wrote the title and lead for this post, but apparently the Washington Post isn't:
Sources said the timing of an announcement had been moved up in part to deflect attention away from a CIA leak controversy that has engulfed Bush's top political adviser, Karl Rove.
So who's the sources for Reuters? Judith Miller and Matt Cooper? I understand the need for anonymous sourcing (again, watch the Daily Standard for my column on this tomorrow), but using them for this kind of lame analysis shows how uncontrolled and addicted the media has become to them.
Former Bush White House Counsel Brad Berenson tells Reuters that Democratic Senator Mary Landrieu endorsed Clement for the nomination, which should help speed her through her confirmation process. However, her lack of a "paper trail" gets some notice, as well as the historical similarity to David Souter (meager paper trail, followed a controversial confirmation event). Also, Dick Durbin fired a warning shot today across Clement's bow:
She won Senate confirmation by a 99-0 vote in 2001. But Assistant Senate Democratic Leader Richard Durbin said "a different standard has to be applied" for a Supreme Court candidate and predicted she would face "harder questions, more questions" than in 2001.
On the other hand, unless the Democrats come up with something highly inflammatory, they know they'll be better off with Clement than with the slate of truly conservative nominees from which Bush could pick. His reaction to a floor fight over a nominee like Clement will be to up the ante on the next attempt, and they know it. Politically, they can ask a few tough questions, but they will have no credibility for a filibuster.
UPDATE II: Hugh Hewitt says we should also look at Edith Hollan Jones -- apparently he's getting some mixed signals from the White House. I don't see any reference to Jones on PFAW's site. According to Renew America, however, it won't take long for Ralph Neas to gin up some offense against her confirmation:
Just 56, Judge Jones has served twenty years as an appellate judge on the New Orleans-based 5th Circuit Court. She was appointed by President Reagan in 1985 at the age of 36.

Judge Jones has openly criticized Roe v. Wade, condemns "modish, untested philosophical notions" imposed by the Supreme Court "that would have left the [Constitution's] Framers aghast," and believes that the Framers' principles of limited government and personal virtue were derived mainly from the Ten Commandments and the Golden Rule. In January 2003, she told a University of Virginia audience that the nation's foundational values were Biblical.

Jones is critical of the legacy of the Warren Court, which she contends "extravagantly assumed the power to dictate new 'rights' not expressly stated in the Constitution and in so doing foisted its philosophical vision on the United States with consequences far beyond the Court's imagining."

Among areas Jones believes the activist Supreme Court has damaged American society are crime and punishment, pornography, family relations, public order, and youth and education.
Sounds great to me, but this would touch off a huge fight in the Senate, and probably would require the Byrd option to get her confirmed. As such, I see her as a replacement for Rehnquist when he steps down.
UPDATE III: Both Clement and Jones belong to the Federalist Society. That ought to get some Democratic knickers in a twist. Neither justice has any formal opposition argument at Nan Aron's Alliance for Justice site.
UPDATE IV: Forgot to mention that Michelle Malkin has lots of great links up already at her site.
UPDATE V: ABC says it isn't Clement. My bet is that it's Jones.
Sphere It
View blog reactions
Posted by Ed Morrissey at July 19, 2005 12:46 PM
Trackback Pings
TrackBack URL for this entry is
Listed below are links to weblogs that reference Bush To Announce End To Plame Debate At 9 PM EDT (Updated!):
» Anticipation - "Are we there yet?" UPDATED - We'r from Macmind - Conservative Commentary and Common Sense
UPDATE: President Bush shoves the Plame Game to the back burner as he announces his SCOTUS choice at 9pm. Michelle is collecting links relevant to the news as well as reaction of other blogs of the speculation that it will be Edith Clement. [Read More]
Tracked on July 19, 2005 1:54 PM
» SCOTUS Watch from Presto Agitato
I see that she is a member of the Federalist Society, which is a good sign. Federalists tend to be originalists, and we love that here. [Read More]
Tracked on July 19, 2005 2:25 PM
» New News from bRight & Early
Surely any blog reader who has been online at all this morning knows that President Bush will announce his nominee to the SCOTUS seat being vacated by Sandra Day O'Conner this evening. Or as Captain Ed headlined it, "Bush To Announce End T... [Read More]
Tracked on July 19, 2005 2:47 PM
» USSC nomination happening today? from Sister Toldjah
Sounds as though she may pass the abortion litmus test as far as the Dems are concerned, but we'll see. If there's something to be found in her record, they'll dig it up. Or perhaps a confirmation hearing question will be: "Ba... [Read More]
Tracked on July 19, 2005 2:58 PM
» Listmus Tests from Hard Starboard
Double-H sez it might be the other 5th Circuit Edith, Edith Jones, about whom Renew America (via CQ) wrote the following: Just 56, Judge Jones has served twenty years as an appellate judge on the New Orleans-based 5th Circuit Court. She was appoin... [Read More]
Tracked on July 19, 2005 3:04 PM
» Justice Karl Rove from Gop and the City
Just try to overturn Rove v Wade. Just kidding...but just imagine the response from the left if it were true. Talk about going nuclear. [Read More]
Tracked on July 19, 2005 4:44 PM
Captain Ed:
captain*at*captainsquartersblog.com
My Other Blog!
E-Mail/Comment/Trackback Policy
Comment Moderation Policy - Please Read!
Skin The Site

Hugh Hewitt
Captain's Quarters
Fraters Libertas
Lileks
Power Line
SCSU Scholars
Shot In The Dark
Northern Alliance Radio Network

Northern Alliance Live Streaming!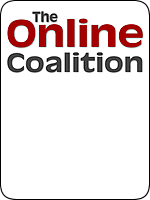 Proud Ex-Pat Member of the Bear Flag League!