« Air America: Shell Game Implodes
|
Main
|
The Next Roberts Smear »
August 17, 2005
Germans Uncovered Iraqi Spy Ring During 9/11 Planning (Updates & Bump)
The Daily Standard has just published my latest column, which reveals to those who missed my earlier post on the arrests of two Iraqi spies in Heidelberg during February 2001. The discovery of these agents, especially given the time frame, should set off warning bells about potentially devastating connections to the 9/11 plot:
In the years following the 9/11 attacks, there has been much argument about the nature of Saddam Hussein's connections to terror. How could the U.S. government and the 9/11 Commission fail to consider this, given the other activity occurring in Germany during this period:

* Mohammed Atta and Ramzi Binalshibh meet in Berlin in January 2001 for a progress meeting, around the same time German counterintelligence claimed that they picked up the Iraqi trail.

* Ziad Jarrah, another of the crucial al Qaeda pilots, transits between Beirut and Florida through Germany twice during the 2000-2001 holiday season, flying back to the United States at the end of February.

* Marwan al-Shehhi disappears in Casablanca, then constructs a cover story about living in Hamburg.

In fact, the Commission report notes that three of the four al Qaeda team leaders (excepting Hani Hanjour, who had at that time just begun his pilot training) interrupted their planning to take foreign trips (page 244). Why would these men interrupt their preparations in this manner? Traveling in and out of the United States presented a risk--a manageable risk, as events proved--but having three of the four team leaders outside of their established cells at the same time looks unnecessarily foolhardy from al Qaeda's point of view. It also appears to be the only time after their first entry into the United States that this travel occurred. All three had some German connection to their trips. In fact, Jarrah left Germany the same week that the Germans captured the Iraqi agents.
The 9/11 Commission never mentions these arrests, nor the discovery of an Iraqi espionage operation involving several German cities during the same weeks that most of the 9/11 plotters traveled into or through Germany. In fact, no one has followed up on the arrests at all.
For a commission that chided two administrations about failing to connect dots, the Omission Commission appears to have left more than a few dots off the map. We need to find out whether the CIA and/or the FBI knew about this, as reported by al-Watan al-Arabi later in March, whether they gave that information to the Commission -- and if they did, why they never mention it once in their report. At best, it leaves the final report with yet another crippling gap in its credibility. At worst, it looks like someone has something to hide.
BUMP: To top, 7:30 am.
UPDATE: Austin Bay wants a presidential statement, hopefully announcing a White House inquiry into Able Danger. I agree; it would help to have George Bush in front of this issue, since I doubt Congress will do it unless forced into it.
UPDATE II: CQ reader Murph notes another point that got left out of the Commission report, this one from a book by a former CIA officer:
In a book called The CIA At War, Inside the Secret Campaign Against Terror, by Ronald Kessler, on page 257 it says: "A 1998 report about a plot to crash a bomb laden plane into the World Trade Center originated with a police chief in the Caribbean. The chief said he had heard from Islamic militants in his country that Libyan officials were planning to attack on behalf of Iraq. The CIA considered such an attacked highly unlikely but distrubuted the report anyway." Captain Ed, In the 9/11 commission report, in chapter 11, it mentions in a sentence about this report but leaves out the part about Iraq. Why did they leave out "on behalf of Iraq"? Did they do anymore reseach on this report? If they did not think it was credible why did they mention it and leave out, on behalf of Iraq?
Actually, I haven't been able to find even the single reference to this threat in Chapter 11 or anywhere else. It doesn't appear that the Commission knew about it, or included it in the report if they did. It does appear in Kessler's book, just as Murph quotes it.
Murph also finds a couple of hijackings in the Middle East in October 2000 and January 2001 interesting for their omission from the report. Both tried to reach Baghdad with the planes. The first hijacking successfully took a pair of Saudi hijackers to Baghdad, where Saddam Hussein refused to release them.
The second seems more interesting to me than the first, an aborted hijacking that Yemeni officals stopped. The US envoy to Yemen, Barbara Bodine, coincidentally happened to be on board -- during the time when the USS Cole bombing still was being investigated. Did the Commission not know about this, or just assume it had no significance? I don't think it would connect to the above, but it seems to me that a terrorist act involving a US diplomat might rate a mention, even just a footnote, in the report.
Sphere It
View blog reactions
Posted by Ed Morrissey at August 17, 2005 1:00 PM
Trackback Pings
TrackBack URL for this entry is
Listed below are links to weblogs that reference Germans Uncovered Iraqi Spy Ring During 9/11 Planning (Updates & Bump):
» Captain Ed on Iraqi Spies in Germany from DOUBLE TOOTHPICKS
Stephen F. Hayes has demonstrated that Al-Qaeda and Iraq were connected -- an assumption underlying the Clinton Administration's missile attack on a facility in Sudan in 1998. Whether Iraq and Al-Qaeda were operational partners in the 9/11 attack itse... [Read More]
Tracked on August 17, 2005 5:58 AM
» Who's side are you on? Part II from A North American Patriot
I will never understand how some people will rant and rave against the war, and list all the reasons it was wrong, and complain that George Bush lied, and display all manner of righteous condemnation. When I hear this, I [Read More]
Tracked on August 17, 2005 7:43 AM
» Beating Dead Horses from NIF
Today's dose of NIF - News, Interesting & Funny ... Hump Day! [Read More]
Tracked on August 17, 2005 10:32 AM
» Germans Uncovered Iraqi Spy Ring During 9/11 Planning from BlogSpy.NET
We found this blog entry very interesting so we've added a Trackback to it on our site. [Read More]
Tracked on August 17, 2005 11:25 AM
» More Omissions from the 9/11 Commission from Opinion Times
Captain's Quarters reveals in a Weekly Standard article that the Clinton Administration's negligence to connect the dots with Saddam Hussein and Al-Qaeda terrorists when the German government arrested two Iraqi spies in February of 2001 wh... [Read More]
Tracked on August 17, 2005 11:57 AM
» The Right Wing Blogsphere goes wobbly from The Pink Flamingo Bar Grill
Rep Curt Weldon is an unlikely character to treat as an irrational Cassandra [Read More]
Tracked on August 17, 2005 12:32 PM
» The Gorelick Wall & Sandy Berger, update VII from Flopping Aces
Couldn't agree more. The Commission came to the conclusion that everyone and no one was responsible for 9/11. A typical CYA approach that is so blatant that it is laughable. [Read More]
Tracked on August 17, 2005 4:52 PM
» More Questions for the 9/11 Commission from Spartacus
Ed Morrissey, proprietor of the Captain's Quarters blog, has an interesting piece in the Daily Standard outlining another curious ommission of the 9/11 Commission: their failure to mention the arrests in Germany of two Iraqi intelligence agents in Marc... [Read More]
Tracked on August 17, 2005 5:49 PM
» The indefatigable Captain Ed.... from Media Lies
....is all over the breaking news regarding what the 9/11 Commission did not report. First there's the revelation that the State Department warned Clinton ... [Read More]
Tracked on August 17, 2005 9:24 PM
» Smoking Gun on Clinton Anti-Terror Failures from Tapscott's Copy Desk
My guess is the next few weeks are going to be marked by more explosive revelations about what some will plausibly argue looks increasingly like criminal incompetence in the Clinton White House. [Read More]
Tracked on August 18, 2005 5:12 AM
» Able Danger: Why it matters from Bayosphere

The recent revelation of Able Danger is significant in several ways. First, in and of itself, it will force a re-writing of the history of the attacks of September 11th, 2001. Second, the revelation of Ab
[Read More]
Tracked on August 19, 2005 7:46 PM
Captain Ed:
captain*at*captainsquartersblog.com
My Other Blog!
E-Mail/Comment/Trackback Policy
Comment Moderation Policy - Please Read!
Skin The Site

Hugh Hewitt
Captain's Quarters
Fraters Libertas
Lileks
Power Line
SCSU Scholars
Shot In The Dark
Northern Alliance Radio Network

Northern Alliance Live Streaming!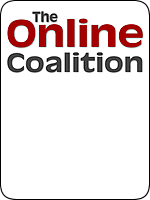 Proud Ex-Pat Member of the Bear Flag League!