« About The Ad ...
|
Main
|
Peeking Out Of Putin's Pocket »
December 12, 2005
The Last Hours Of Tookie
Stanley "Tookie" Williams has run out of options for avoiding his long-delayed execution, having lost both his bid for clemency and his final appeal to the US Supreme Court this evening. Retiring Justice Sandra Day O'Connor likely got the call, as the 9th Circuit comes under her jurisdiction, which might cool the ardor for her from the Judiciary Committee Democrats at the Alito hearings next month, but really means nothing much at all. Since no one had any significant new arguments to present on Williams' behalf -- supposedly one witness surfaced after over a quarter-century that might have had something to say about one of the four murders that put him on Death Row -- the only hope Tookie had was clemency, and the Governator terminated that possibility earlier in the day:
Schwarzenegger said he was unconvinced that Williams had had a change of heart, and he was unswayed by pleas from Hollywood stars and capital punishment foes who said the inmate had made amends by writing children's books about the dangers of gangs.

"Is Williams' redemption complete and sincere, or is it just a hollow promise?" Schwarzenegger wrote less than 12 hours before the execution. "Without an apology and atonement for these senseless and brutal killings, there can be no redemption."

He added: "The facts do not justify overturning the jury's verdict or the decisions of the courts in this case."
Again, I oppose the death penalty, primarily on two grounds: religious and practicality. I don't think the state should take a life unless the person represents a present threat to the safety and security of the public, or a threat to the national security of the US or our allies. I also don't think that the death penalty saves us any money, and needlessly clogs our appellate courts with frivolous motions and delaying tactics. When we have the person locked up, he should stay locked up -- and I mean locked up for good, and none of the Club Fed treatment, either. Three hots and a cot, and anything else depends on how well the prisoner behaves. That to me settles the entire case in a relatively expeditious manner without having twenty years of legal motions keeping the case alive.
So why am I not up in arms about Tookie? As I wrote earlier, the people of California decided that they do want the death penalty. It has withstood challenges from political opponents because it has a bipartisan appeal to Californians, with some estimates as high as 70%. One day, perhaps, they will change their mind and commute the sentences of people like Williams to LWOP. Until then, the people deserve to get the justice they've chosen.
More than that, however, I'm disgusted by the actions of the celebro-activists that continually degrade the anti-execution cause by attempting to transform murderous thugs like Tookie Williams into misunderstood geniuses who deserve special consideration after murdering people in cold blood. Tookie executed his victims brutally and without a hint of compassion. To this day, he has not shown any remorse for the crimes which got him on Death Row. Instead of remembering the victims, the Hollywood moral midgetry has once again decided that the criminal is their hero -- and it appalls me even though I disagree with his execution.
Tookie Williams spent his life victimizing his community, creating criminal gangs that would kill thousands in turf wars, and brutalizing the defenseless, taking at least four lives by his own hand that could have contributed meaningfully and positively to the community. For that track record, he deserves to spend the rest of his life in a small cell contemplating how he wasted his own life and others. Perhaps he might truly repent at some point, although he obviously hasn't now. However, for that list of crimes, the only redemption can be found in the next life, not here -- and certainly co-authoring a few "Just Say No To Gangs" kids' books weighs pretty lightly against the maelstrom of destruction for which Tookie is responsible.
If the celebrities want to do something about the death penalty, I'd suggest trying to convince Californians that LWOP means no release, ever, under any circumstances except innocence. They could start by ending their peculiar practice of promoting the murderers as heroes and ignoring their victims. Once the public no longer has to listen to ridiculous arguments about the brilliance and courage of people who shoot helpless victims in the back and can focus on the issues of the death penalty itself, then perhaps we can convince people that we can live without executions and all the lunacy they entail.
UPDATE: Baldilocks has a must-read post on this from the Ground Zero Tookie helped to create:
Leaving aside those who oppose the death penalty for moral/religious reasons, few of you have seemed motivated to move into my South Central LA neighborhood to see what "Tookie" and his Crip co-founder Raymond Lee Washington (who's burning in Hell right now) have wrought for the last thirty-odd years. And I know that you won't be choosing to live here anytime soon. That's understandable; however, don't tell me that we should coddle these TERRORISTS like "Tookie" and those he created if you don't have to put up with them. (Okay, you can tell me, but you can expect a barely polite response and that's if I'm feeling generous.)

Secondly—and this is especially for people like Jeremy: black people are thinking, functioning humans who, when adult and without some actual mental deficiency that they can't control, are just as responsible for their actions as are members of any other race of people. We're not murderers by nature (that is, any more than any other set of humans are). Therefore, we don't need a separate, lower standard of behavior in any area, whether it's education, employment or criminal justice.

When black people do well, they deserve recognition; when they do wrong, they deserve the consequences—no more or no less than any other.
Read the rest; the target of her ire is a 19-year-old clueless commenter, but it might just as well be the celebrities that have elevated Tookie to martyr status. Also check out the Anchoress, whose angst at her indecision on the death penalty results in some fine introspection.
Sphere It
View blog reactions
Posted by Ed Morrissey at December 12, 2005 8:53 PM
Trackback Pings
TrackBack URL for this entry is
Captain Ed:
captain*at*captainsquartersblog.com
My Other Blog!
E-Mail/Comment/Trackback Policy
Comment Moderation Policy - Please Read!
Skin The Site

Hugh Hewitt
Captain's Quarters
Fraters Libertas
Lileks
Power Line
SCSU Scholars
Shot In The Dark
Northern Alliance Radio Network

Northern Alliance Live Streaming!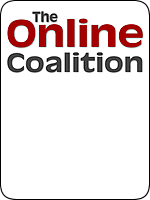 Proud Ex-Pat Member of the Bear Flag League!