« The Problems Of Success
|
Main
|
Osama Bin Trucin' »
January 19, 2006
The Three Calls
The blogosphere made a bit of history today in an effort to push a reform effort onto the GOP by engaging three candidates for a critical leadership position in public campaigning for the effort. Usually, party leadership gets chosen in closed processes, elected among members of the House or Senate via back-channel negotiations, arm-twisting, vote-counting, and back-slapping. With a major ethics scandal staring the Republicans in the face, however, the blogosphere and talk radio (especially Hugh Hewitt) have demanded that the candidates address their wider constituencies and conduct the election in the open.
Today that process resulted in unprecedented conference calls between leading House candidates for Majority Leader and center-right and conservative bloggers. Reps. John Shadegg, John Boehner, and Roy Blunt (current majority whip and front-runner for ML) held separate calls with a changing list of bloggers. CQ fortunately caught all three, but even had I not been able to do so, they have been recorded and hosted at QandO (Shadegg, Boehner) and Radioblogger (Blunt). Transcripts of earlier Hewitt interviews with all three can be found at Radioblogger as well, with links at Truth Laid Bear, who arranged the calls.
I didn't ask many questions -- none at all of Shadegg, and then one each of Boehner and Blunt about eliminating the BCRA. I got mostly the same answer (they both opposed the BCRA, both of them think that overturning it is more of a long-term than short term process). For the most part, I just listened to the candidates' opening statements and then the back-and-forth that ensued. Most of the positions taken by one are shared by the other two, so belaboring the individual politics gets us nowhere closer to an answer as to the best candidate for the position.
Shadegg's call sounded the least organized and most wide open, and Shadegg himself seemed at times a bit flustered by the wide range of questions. I think that he expected the issues to focus on the scandal du jour, but most bloggers wanted to know what kind of Majority Leader these three will be outside of the immediate need to respond to the ethical scandal. I know the wider focus surprised me a little. Shadegg's responses seemed genuine, and he had a very engaging air about him. Shadegg is the only candidate who specifically went after one of his opponents in the race, talking at length about Blunt and his capability for retaliation if crossed.
Boehner seemed more prepared for the call, at least at first. Part of that may have been the effect of the bloggers just finishing up with Shadegg, but it appeared that Boehner was a bit smoother and more collected. The format remained wide open and the call lasted as long as the bloggers had questions, as I recall. Boehner answered at length on all questions.
In contrast, Blunt came across as controlling and a bit defensve at finding himself at the cente of all this attention. By far the most structured of the three conference calls, Blunt's also was the shortest and the least informative. While there was no one phrase I could produce to give the sense in a nutshell, I felt welcomed by Blunt but at the same time it seemed that he was at least nonplussed at our interest in what Hugh would call inside baseball. Also, i note that his office promoted the event via e-mail both before and afterwards, using Matt Margolis' post that took a little swing at his opponents for not ensuring his invitation to their call.
So how do determine who to endorse for the post? Their politics are almost identical, and their efforts at reform will probably all be the same. I decided on three qualities: ability to deliver, commitment to reform, and the impact on GOP national standing each would have if selected.
Ability to deliver: As Majority Whip, one would have to give Blunt the edge here. He's played the inside game for a while and has the experience to get the votes when needed. John Boehner has an edge over Shadegg here for second place, but it's close.
Commitment to reform: I'd put Blunt at third place here. Not that he isn't committed to reform -- I think all three men are -- but based on the experience of the conference calls, I don't think that ethics reform has the same priority for him as it does Boehner and Shadegg. I'd give the edge to Shadegg here. He spoke more about ethics than either of the other two, who seemed more focused on the wider tasks of majority leadership -- and maybe that's what others want, but I think ethics reform has to come first right now.
Impact: Without a doubt, I think Shadegg has the strong edge in this category. Electing Shadegg as the Majority Leader will send a clear message that the GOP caucus will focus on ethics and reform in the latter half of this Congress. Boehner comes in a close second, while Blunt's election may signal more of a traditional business-as-usual message to the rank and file, and to the electorate.
That's why I'm going to thank all three gentlemen for their gracious and unprecedented access to the system, but endorse John Shadegg for Majority Leader. I think that he needs some smoothing out, but that his outsider status will lend considerable weight to reform efforts in the House.
Blunt predicts, though, that he already has the votes. We shall shortly know whether that's the case.
ADDENDUM: Here are the links to the other attendees (thanks, NZ Bear!):
N.Z. Bear, The Truth Laid Bear

Hugh Hewitt, HughHewitt.com

La Shawn Barber, La Shawn Barber's Corner

John Hawkins, Right Wing News

Jon Henke / Dale Franks, QandO

James Joyner, Outside The Beltway

Mike Krempasky, Redstate.org

Michelle Malkin, MichelleMalkin.com

Greg Patterson, Espresso Pundit

Kevin Aylward, Wizbang

Be sure to check out their sites for their own perspective on the conference calls.
UPDATE: Timothy Goddard asks a good question in the comments:
I've got an honest question I'd love to hear your thoughts on. You give Shadegg the edge in 2 of the 3 categories, but those both seem to me to be temporary categories. A year from now, no one's going to care much about the specifics of whatever lobbying reform package get passed (except maybe for grumpy congressmen who miss their free meals). Any politically beneficial impact from "cleaning house," as it were, will be long since dissipated. But we'll still need someone who can get bills passed. It sounds like you think Blunt will do a better job of that. Is Shadegg a permanent solution to a temporary problem?
Timothy, as usual, makes a good point. Here's my best answer -- in order for reform to be taken seriously, I think we need to look past the temporary/permanent aspect of this question. I think reform needs to remain as a priority, and by that I mean real reform. That will take much longer than this session of Congress to accomplish, both in ethics and in governmental reach. I think Shadegg will have more of a commitment to seeing that through than others who might stop at making a few Congressmen grumpy, and he still can learn how to get bills passed, if he indeed has any shortcomings in that area.
Sphere It
View blog reactions
Posted by Ed Morrissey at January 19, 2006 5:00 PM
Trackback Pings
TrackBack URL for this entry is
Captain Ed:
captain*at*captainsquartersblog.com
My Other Blog!
E-Mail/Comment/Trackback Policy
Comment Moderation Policy - Please Read!
Skin The Site

Hugh Hewitt
Captain's Quarters
Fraters Libertas
Lileks
Power Line
SCSU Scholars
Shot In The Dark
Northern Alliance Radio Network

Northern Alliance Live Streaming!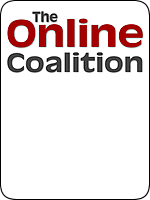 Proud Ex-Pat Member of the Bear Flag League!