« Lukashenko Busts Up The Demonstrations
|
Main
|
Russia, Unmasked »
March 24, 2006
An Appropriate Denouement (Updated)
The Washington Post experiment in hosting a conservative political blog has come to at least a momentary halt, as Ben Domenech has resigned in the face of allegations of plagiarism. Jim Brady explains on Post.blog:
In the past 24 hours, we learned of allegations that Ben Domenech plagiarized material that appeared under his byline in various publications prior to washingtonpost.com contracting with him to write a blog that launched Tuesday.

An investigation into these allegations was ongoing, and in the interim, Domenech has resigned, effective immediately.

When we hired Domenech, we were not aware of any allegations that he had plagiarized any of his past writings. In any cases where allegations such as these are made, we will continue to investigate those charges thoroughly in order to maintain our journalistic integrity.
I have had the pleasure of meeting and appearing with Jim at a Heritage Foundation symposium on journalism, as well as trading e-mails occasionally, and his actions speak well of his integrity. The left-wing blogosphere came out in full attack mode from the moment this project was announced, and Jim stuck by his decision to hire Domenech and gave him a fair opportunity to prove himself. When the hysteria gave way to real problems -- and if this list at the Blogometer is representative, Domenech has serious issues -- Brady took the proper action in starting an investigation. If Domenech resigned on his own, or if the Post pushed it, the correct result has been achieved.
Plagiarism is a cardinal sin of writing, regardless of the format. Bloggers have just as much responsibility to credit their sources as any other writer, and the blogosphere rightly holds us all to this standard. All any of us have as writers are our own words, and when those are stolen for someone else's benefit, we lose everything. If Domenech is guilty of this offense, he will not soon regain his credibility, nor should he.
I hope Jim continues his efforts to launch a conservative blog at the Post, albeit under a different title. Hopefully he will find a conscientious blogger from the right side who can engage the blogosphere without making himself the center of scandal; I know too many excellent bloggers to imagine that Jim cannot relaunch this successfully, in a manner that will bring credit to the Washington Post. I wish him well.
UPDATE: A number of bloggers have written about Domenech's end at the Post. La Shawn Barber e-mailed me to express her disappointment in Ben, but adds that she recalls his kindness in inviting her to contribute to RedState. Mark Coffey also agrees with Ben's resignation:
I'm glad Ben did the right thing - I'm sorry for the embarrassment this must cause him, but actions have consequences. Plagiarism is a very, very serious matter for a writer. It was the only decision that could be taken under the circumstances. This need not be embarrassing for other conservatives - as I said, the idea of reaching out to the right by the WaPo was a good one. It will turn into an embarrassment, however, if we pretend this is anything other than what it is. It's not a leftwing conspiracy - it's a problem Domenech brought on himself.
Ben himself still doesn't seem to have grasped that. His statement on RedState reviews the history of the work he did as a teenager at his college newspaper, and explains many of the allegations he has faced. Ben still considers this solely a personal attack by the left-wing zealots in the blogosphere:
The hate mail that I have received since the launch of this blog has been overwhelmingly profane and violent. My family has been threatened; my friends have been deluged; my phone has been prank called. The most recent email that showed up while writing this post talked about how the author would like to hack off my head, and wishes my mother had aborted me.

But in the course of accusing me of racism, homophobia, bigotry, and even (on one extensive Atrios thread) of having a sexual relationship with my mother, the leftists shifted their accusations to ones of plagiarism. You can find the major examples here: I link to this source only because I believe it's the only place that hasn't yet written about how they'd like to rape my sister.

I know that charges of plagiarism are serious. While I am not a journalist, I have, myself, written more than one thing that has been plagiarized in the past. But these charges have also served to create an atmosphere where no matter what is said on my Red America blog, leftists will focus on things with my byline from when I was a teenager.

I can rebut several of the alleged incidents here. The most recent accusation, is that I stole a music review from Crosswalk and passed it off at National Review Online. In fact, I wrote both lists myself; I was one of Crosswalk's music review contributors at the time.

The Left has also accused me of foisting Sen. Frist quotes and some descriptive material from the Washington Post for a New York Press article on the Capitol Shooter. But the quotes I used were either properly credited or came from Sen. Frist's press conference, which I attended along with many other reporters. So it is no surprise that we had similar quotes or similar descriptions of the same event. I have reams of notes and interviews about the events of that day. I also went over the entire piece step by step with NYPress editors to ensure that it was unquestionably solid before it ran.

Virtually every other alleged instance of plagiarism that I've seen comes from a single semester's worth of pieces that were printed under my name at my college paper, The Flat Hat, when I was 17.
Ben doesn't explain everything, and just because the left-wing bloggers were out to get him doesn't make them incorrect. The Daily Kos shows a strange piece of cribbing, as Michelle Malkin wrote, that not only occurred later in Ben's career (2001) but also shows much more intent than just cut-and-paste amnesia:
Ben Domenech wrote:

Translucent and glowing, they ooze up from the ground and float through solid walls, splaying their tentacles and snapping their jaws, dripping a discomfiting acidic ooze. They're known as the Phantoms, otherworldly beings who, for three decades, have been literally sucking the life out of the earthlings of the human. They are swollen, insectoid, the nightmare descendents of Lovecraftian grotesque — if only the filmmakers had created a plot that was as memorable.

Steve Murray, writing for the Cox News Service, wrote:

Translucent and glowing, they ooze up from the ground and float through solid walls, wriggling countless tentacles and snapping their jaws. They're known as the Phantoms, alien thingies that, for three decades, have been sucking the life out of the earthlings of "Final Fantasy: The Spirits Within." Swollen nightmares from a petri dish, they're the kind of grotesque whatsits horror writer H.P. Lovecraft would have kept as pets in his basement.
Ben was 19 (two years after his entanglement with the editors at his college newspaper) when these two articles appeared, and unless he wants to argue that Murray plagiarized Ben's work, I'd call that pretty damning. It's worse than dropping an unattributed quote into the review; he reworded Murray's imagery just enough to avoid an accusation that he lifted it word for word.
Jay Rosen at PressThink wants an open competition for the next blogger spot:
Now that Ben Domenech has resigned from the washingtonpost.com I hope Jim Brady will do the right thing, the creative thing, the thing that would turn this sorry episode around and allow the post.com to come out with a win for its readers and in the blogosphere.

An open competition on the Web to be the next political blogger at post.com, but instead of hiring one "red state" person and leaving it at that (a strategic error in my opinion) Brady should say that three slots will be filled over the coming year. One from column right, one from column left, and a third voice that is definitely neither of those, which could mean libertarian— or not.

When I say open I mean open: anyone can apply. But experience as a political blogger counts. You have to be an original linker and be able to think for yourself. Finalists and semi-finalists get named. There's a week's try-out period for the final few and a big bake off at the end— all with comments enabled. The competition would generate high interest online, and give the winning bloggers a great introduction.
Great! Will Rosen encourage that process for the hiring of columnists and journalists as well? In fact, it sounds like Jay cribbed that himself from the plot of He Said, She Said (I'm just kidding, Jay). I'd love to see the New York Times try it -- they'd have to shut the paper down. The Post does not need to turn this into a silly competition a la The Apprentice. In fact, I think this has been enough of a circus already.
Jim Brady is a newspaper pro with integrity and innovative vision who got victimized by a bad hire. It happens to managers all the time. He needs to pick up the pieces and make a professional decision in hiring Domenech's replacement. The commenters can make their voices heard when the blog starts up again.
UPDATE AGAIN: Jon at QandO is enthused about the sudden concern about "balance" at the Post among the left-wing bloggers:
Imagine what this will mean when they turn their outrage towards the New York Times!

Right-Leaning New York Times Columnists:
1. David Brooks
2. John Tierney

Left-Leaning New York Times Columnists:
1. Nicholas Kristof
2. Maureen Dowd
3. Paul Krugman
4. Thomas Friedman
5. Frank Rich
6. Bob Herbert
Yeah, but two conservatives outthink the six liberals, Jon. Of course, with Dowd, that's a low bar to clear.
Meanwhile, Fishbowl is taking suggestions for the open position, and Dan has some thoughts along the same lines as Jay Rosen. Dan's pushing against the notion of hiring a journalist for the blogging position, but one can understand the attraction of that profile for their next candidate.
ANOTHER UPDATE FOR THE DIE-HARDS STILL READING THIS POST: The Anchoress says that the Post should be knocking on my door next. I think I like Learned Foot's resume better.
Sphere It
View blog reactions
Posted by Ed Morrissey at March 24, 2006 1:10 PM
Trackback Pings
TrackBack URL for this entry is
Captain Ed:
captain*at*captainsquartersblog.com
My Other Blog!
E-Mail/Comment/Trackback Policy
Comment Moderation Policy - Please Read!
Skin The Site

Hugh Hewitt
Captain's Quarters
Fraters Libertas
Lileks
Power Line
SCSU Scholars
Shot In The Dark
Northern Alliance Radio Network

Northern Alliance Live Streaming!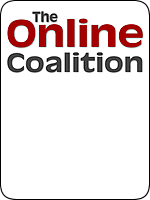 Proud Ex-Pat Member of the Bear Flag League!