« Strib: Let's Ignore The Constitution
|
Main
|
The Scarlet Letters »
March 27, 2006
A DQ For Scalia? (Updated)
First reported on SCOTUSBlog and now in next week's Newsweek, Justice Antonin Scalia gave extensive comments on matters that the Supreme Court will have to consider when it reviews the 4th Circuit's decision on Hamdan v Rumsfeld over two weeks ago in Switzerland. Scalia's assertion that combatants captured on the field of battle should expect no access to the courts appears to be cause for him to recuse himself from consideration of Hamdan:
The Supreme Court this week will hear arguments in a big case: whether to allow the Bush administration to try Guantánamo detainees in special military tribunals with limited rights for the accused. But Justice Antonin Scalia has already spoken his mind about some of the issues in the matter. During an unpublicized March 8 talk at the University of Freiburg in Switzerland, Scalia dismissed the idea that the detainees have rights under the U.S. Constitution or international conventions, adding he was "astounded" at the "hypocritical" reaction in Europe to Gitmo. "War is war, and it has never been the case that when you captured a combatant you have to give them a jury trial in your civil courts," he says on a tape of the talk reviewed by NEWSWEEK. "Give me a break."

Challenged by one audience member about whether the Gitmo detainees don't have protections under the Geneva or human-rights conventions, Scalia shot back: "If he was captured by my army on a battlefield, that is where he belongs. I had a son on that battlefield and they were shooting at my son and I'm not about to give this man who was captured in a war a full jury trial. I mean it's crazy." Scalia was apparently referring to his son Matthew, who served with the U.S. Army in Iraq.
This appears pretty serious. Jurists refrain from debating issues likely to come under consideration in the near term in order to afford all parties in question a fair hearing on the merits. While Hamdan does not directly rest on the specific issue addressed in the description of the questions and answers given by both SCOTUSBlog and Newsweek, it comes close enough to give an appearance of prejudicial bias.
Supreme Court recusals are rare, but Hamdan already has one: Chief Justice John Roberts recused himself from the case as it appeals his own ruling from his prior engagement in the appellate court. Scalia also has had to recuse himself once before, on the case that reviewed the Pledge of Allegiance for constitutionality, thanks to off-the-cuff remarks he made while the court awaited that appeal. Since the Supreme Court is the last stop in American justice, no rules exist for recusals, but Scalia's remarks sound like a textbook case for it if reported accurately. (Newsweek has a link to the video, but it's over 280 MB.) Unfortunately, that leaves the Court with just seven votes, with two of its best minds now sidelined.
Scalia is, without a doubt, one of the more brilliant legal minds on the bench at any level. However, when it comes to decorum and judicial temperament, it seems that Scalia has some room for improvement.
UPDATE and BUMP: Daveed Gartenstein-Ross has an excellent column up at the Weekly Standard on this topic. Titled "Free to Dissent", Daveed argues that Scalia should refrain from recusal in this case, as the circumstances differ from Newdow:
At first blush, Justice Scalia's latest remarks seem like an even more compelling cause for recusal. While his remarks about the pledge occurred before the case was on the Supreme Court's docket, here the court was scheduled to hear arguments less than a month after the Freiburg speech. But a closer examination reveals that there is more than meets the eye: Scalia's remarks don't put forward anything different from the views he already articulated in two published opinions, a dissent in Rasul v. Bush and another dissent in Hamdi v. Rumsfeld. And that fact makes all the difference. ...

BY ALL ACCOUNTS, Scalia's Freiburg speech did not go beyond the views he already expressed in his Rasul and Hamdi dissents. The applicable legal standard for recusal is supplied by 28 U.S.C. S 455(a), which states: "Any justice, judge, or magistrate judge of the United States shall disqualify himself in any proceeding in which his impartiality might reasonably be questioned." Scalia's critics argue that his Freiburg speech calls his impartiality into question. But to show that their questions are "reasonable," they face two tough questions: Since Justice Scalia's speech didn't go beyond his Rasul and Hamdi opinions, are those dissents already grounds for recusal? And if not, is their position simply that justices cannot speak publicly on matters where they have already expressed a view through published legal opinions?
In the end, this goes to a judgment as to whether he has compromised his ability to give a fair hearing to both sides of the Hamdan appeal. The only one who can make that call is Scalia himself. Hopefully he will use better judgment than he did yesterday in making a rude gesture in church:
Minutes after receiving the Eucharist at a special Mass for lawyers and politicians at Cathedral of the Holy Cross, U.S. Supreme Court Justice Antonin Scalia had a special blessing of his own for those who question his impartiality when it comes to matters of church and state.

"You know what I say to those people?" Scalia, 70, replied, making an obscene gesture under his chin when asked by a Herald reporter if he fends off a lot of flak for publicly celebrating his conservative Roman Catholic beliefs. "That's Sicilian," the Italian jurist said, interpreting for the "Sopranos" challenged.
Well, he's colorful, no denying that.
UPDATE II: Ronald Cass has some thoughts on the Scalia story that are well worth your time. I think that Scalia opened himself to these kinds of attacks this week by clearly commenting on a subject scheduled for his review, or one so closely related as to be virtually indistinguishable, but Cass surely is right to say that Scalia has been under attack for most of the past five years, and it won't get any better soon.
I should also note that there has been some dispute over the gesture, more specifically about its nature. Some bloggers wrote that he had flipped off the reporters, but being of Italian descent, I knew that was inaccurate. I also don't think it does much but add color to the story, although if Scalia really feels like he's under attack, it's best not to give ammunition to the opposition. Scalia argued that the gesture wasn't obscene, and it's not, but it is certainly considered rude, and that's what I wrote. The Boston Herald responded to Scalia's letter here, and also has links to others who saw the gesture.
Sphere It
View blog reactions
Posted by Ed Morrissey at March 27, 2006 1:00 PM
Trackback Pings
TrackBack URL for this entry is
Captain Ed:
captain*at*captainsquartersblog.com
My Other Blog!
E-Mail/Comment/Trackback Policy
Comment Moderation Policy - Please Read!
Skin The Site

Hugh Hewitt
Captain's Quarters
Fraters Libertas
Lileks
Power Line
SCSU Scholars
Shot In The Dark
Northern Alliance Radio Network

Northern Alliance Live Streaming!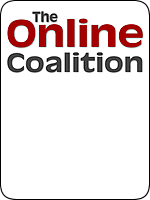 Proud Ex-Pat Member of the Bear Flag League!