« Jumping To Conclusions Is Not Good Exercise
|
Main
|
Terrorists Terrorize When Attacked, Film At 11 »
April 2, 2006
The Slow Descent Into Madness, French Style
France has ground to a halt with its recent strikes over the government's attempt to invigorate the jobs market by allowing employers to termnate younger workers who do not succeed in their jobs, easing job-security regulations for the first two years of their employment. Sadly and predictably, the very people this program intends on helping have responded by threatening revolution, rioting and destroying property while protesting the administration that had the temerity to attempt to treat them as responsible adults. While these events threaten to kill what's left of the French economy, the culture has once again sunk to targeting Jews as the traditional center of European anti-Semitism rises once again.
The student protests have gone on for weeks, following on the heels of Muslim riots that saw thousands of cars burnt and mobs rampaging through their ghettoes. Everything that Jacques Chirac and his cabinet tries appears to backfire, including a televised offer for a compromise on the new labor law:
FRANCE is heading for even greater unrest after furious trade union and student leaders vowed to intensify their protests yesterday, following president Jacques Chirac's refusal to withdraw his government's youth labour law.

Despite Chirac's gamble in going on TV to win a compromise and end image-damaging riots in Paris, union and student leaders stayed firm in their intention to hold another mass protest on Tuesday, when more than two million demonstrators are expected to take to the streets. ...

The president's decision to try to please everyone - by compromising between saving his loyal lieutenant and chosen successor, prime minister Dominique de Villepin, who wanted the law applied promptly and in full, and millions of protesters, who are demanding it be scrapped before any compromise can be discussed - has ended up pleasing no one. It now threatens to plunge him and his centre-right government into an even greater crisis, overshadowing his last months in power and potentially sinking the presidential ambitions of his protégé.

Far from quelling the revolt against his government's labour reforms, Chirac's televised announcement on Friday night that he was pushing ahead with the CPE, has drawn the wrath of trade union and student leaders and the socialist-led opposition.
Chirac has nowhere left to turn. His center-right coalition (which anywhere else would be considered significantly left) needs the support of the business community to maintain power, but it's apparently no longer enough. The Socialists want a stricter nanny state and, if history serves, nationalization of French industry to guarantee job rights. They have tapped into a national anger that comes from many sources but looks to one outlet for solutions, and that is the national government. While Chirac gives them reality, they demand fantasy, and only the most talented politicians can hold onto office in that kind of situation.
While the French continue to pursue this social upheaval, another element has taken increasing advantage of the unrest. The French call them casseurs or "smashers" -- people who delight in destruction for its own sake and who latch onto protests in order to sate their appetite for it. These vultures have developed into an emerging subculture and now operate quite openly in Paris:
They create primarily a law-and-order problem, evoking the rioting that gripped the troubled suburbs of French cities for weeks last autumn. Pumped up by news coverage, these youths boast of trying to steal mobile phones and money and vow to take revenge for the daily humiliation they say they endure from the police. ...

The police and independent analysts say that most of the vandalism and violence that has marred the protests has been by young men, largely immigrants or the children of immigrants, from tough, underprivileged suburbs, who roam in groups and have little else to keep them busy.

"In France, we always imagine violence to be political because of our revolutions, but this isn't the case," said Sebastian Roché, a political scientist who specialises in delinquency in the suburbs.

The casseurs are people who are apart from the political protests. Their movement is apolitical. It is about banal violence - thefts, muggings, aggression."
Now we're back to the immigrants, the same people who rioted earlier this year in protest of their economic stratification and inability to escape the ghettoes. However, the emergence of them as smashers show that the earlier riots had much less to do with the rigid French society's inability to allow them assimilation than with their own rejection of French culture. They want their own autonomy and an arachistic freedom to act out and break things without being held to account for it. The casseurs take digital videos and pictures with their cellphones and trade the clips as war trophies, according to The Scotsman's report.
And they're not just breaking things, either. The burgeoning immigrant population, primarily Muslim, has combined with historical French anti-Semitism, resulting in a toxic brew that now results in "honey traps" for Jewish men, traps that result in torture and murder according to the London Times:
THE pretty schoolgirl known as Yalda wore tight white trousers and thigh-high boots to the rendezvous. Her target, a young Jewish telephone salesman, quickly fell under her spell. He meekly followed her when she suggested a nightcap at her place.

It would be his last date.

The testimony of this 17-year-old femme fatale who happily offered herself as "bait" in the kidnapping of Ilan Halimi, whose tortured body was found on wasteland, has shocked a country which is haunted by a painful history of anti-semitism. ...

The gang she worked for was known as "les Barbares", the Barbarians, and included blacks, Arabs and whites from Portugal and France.

Barbarians seemed an appropriate name. The shocking cruelty inflicted on Halimi seemed to have little to do with efforts to extract money from his anguished family. It evoked the sadistic moral universe of A Clockwork Orange, the novel by Anthony Burgess, with a dose of anti-semitism thrown in.
Gangs like Les Barbares exploit young women (who apparently get raped by the gang and inducted into their number) in order to seduce Jewish men, ostensibly for ransom as the thugs fervently believe that Jews control all the money and will pay to get any Jewish man released from bondage. The leader of Les Barbares selected people as potential victims by noting the various shops that shut down for the Sabbath and punished girls who did not successfully trap Jews into returning home with them. However, as the torture and murder of Ilan Halimi showed, ransom is secondary to their primary thirst for sadistic torture and murder of Jews.
Even worse is the reaction of the French to these atrocities. Halimi was kept in a basement for three weeks, tortured with acid and cigarettes. Neighbors -- at least thirty of them -- heard his screams and knew what was going on, and not one of them lifted a finger to notify police or to help Halimi escape.
Nor is this gang the only one who engages in these kind of tactics. Others have murdered and tortured young men and women in an orgy of sadism that French authorities say began in 2000, at the time of the second Palestinian intifada. In one sense it provides an ironic twist, as the violence has driven Jews out of France in record numbers -- and into Israel. 3,300 emigrated last year, the highest number since 1970, as the French appear to do nothing to defend their Jewish citizens from this kind of depredation.
All of this shows that France has slid onto a precipice, pushed there by a seriously flawed immigration policy that never demanded assimilation from its immigrants or itself, as well as its ingrained political instability. We may be seeing a "perfect storm" that will rend France asunder, leaving the nuclear-armed nation up for grabs among its various and warring constituencies. Forget worrying about a civil war in Iraq -- we may soon have one on the streets of Paris, and at least once contingent will be thrilled for the opportunity to smash, break, torture, and murder to their blackhearted content.
Sphere It
View blog reactions
Posted by Ed Morrissey at April 2, 2006 8:49 AM
Trackback Pings
TrackBack URL for this entry is
Captain Ed:
captain*at*captainsquartersblog.com
My Other Blog!
E-Mail/Comment/Trackback Policy
Comment Moderation Policy - Please Read!
Skin The Site

Hugh Hewitt
Captain's Quarters
Fraters Libertas
Lileks
Power Line
SCSU Scholars
Shot In The Dark
Northern Alliance Radio Network

Northern Alliance Live Streaming!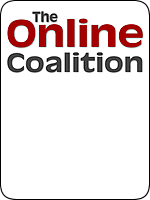 Proud Ex-Pat Member of the Bear Flag League!