« The Humanitarian Argument For Border Closure
|
Main
|
John Kerry Was Against Leaking Before He Was For It »
April 23, 2006
Making Excuses For The Leaks
An interesting offshoot of the exposure of senior CIA officer Mary McCarthy as a leaker is the excuse-making that has accompanied it. Even those who oppose leaks in general have found ways to rationalize her unauthorized disclosures in some manner, as the Washington Post report by Jeffrey Smith and Dafna Linzer shows. The Post doesn't hold a candle to the rationalizations offered by the New York Times in a piece hilariously headlined, "Colleagues Say C.I.A. Analyst Played by the Rules," indicating that the Gray Lady has decided to go the route of full irony.
The Post starts off by characterizing the attitude of former intel officials as opposed to leaks, but ....
Larry Johnson, a former State Department counterterrorism expert who worked briefly for McCarthy at the CIA in 1988, said yesterday that if McCarthy were really involved in leaks, she may have concluded that the investigation was "a whitewash, and why not tell the press? . . . I am struck by the irony that Mary McCarthy may have been fired for blowing the whistle and ensuring the truth about an abuse was told to the American people." ...

Several sources who know her said they were disappointed. Others were sympathetic, saying many feel frustrated by a lack of debate over policies on the treatment of detainees that are seen as radical by many officers. "They're thinking Mary had nowhere else to go," said one former official who would only discuss the issue on the condition of anonymity.
The Times has much more grist for McCarthy supporters, however:
"We're talking about a person with great integrity who played by the book and, as far as I know, never deviated from the rules," said Steven Simon, a security council aide in the Clinton administration who worked closely with Ms. McCarthy.

Others said it was possible that Ms. McCarthy — who made a contribution to Senator John Kerry's presidential campaign in 2004 — had grown increasingly disenchanted with the methods adopted by the Bush administration for handling Qaeda prisoners.
Larry Johnson got more blunt in his remarks to the Times:
Larry Johnson, a former C.I.A. officer who worked for Ms. McCarthy in the agency's Latin America section, said, "It looks to me like Mary is being used as a sacrificial lamb."
Some see this as a conspiracy despite the fact that McCarthy failed a polygraph and confessed to leaking information:
Government officials said that after Ms. McCarthy's polygraph examination showed the possibility of deception, the examiner confronted her and she disclosed having had conversations with reporters.

But some former C.I.A. employees who know Ms. McCarthy remain unconvinced, arguing that the pressure from Mr. Goss and others in the Bush administration to plug leaks may have led the agency to focus on an employee on the verge of retirement, whose work at the White House during the Clinton administration had long raised suspicions within the current administration.
One other expert besides Johnson gets quoted in both newspapers. Richard Kerr, a former deputy director at the CIA, gets quoted briefly by the Times:
If in fact Ms. McCarthy was the leaker, Richard J. Kerr, a former C.I.A. deputy director, said, "I have no idea what her motive was, but there is a lot of dissension within the agency, and it seems to be a rather unhappy place." Mr. Kerr called Ms. McCarthy "quite a good, substantive person on the issues I dealt with her on."
However, the Post quotes Kerr more fully, and in his extended remarks he explodes the notion that McCarthy had no other choice but to go to the press with her concerns:
Richard Kerr, a deputy director of the CIA from 1989 to 1992 who worked with McCarthy at one point, described her as "a good, solid intelligence officer," based on his own experience. "She is not a firebrand kind of ideologue," he said, adding, "I don't know her motivation in this case." In his experience, Kerr said, "nearly all senior officers at some time want to take a complaint somewhere else."

But they have several options, Kerr said. "You can quit, stay inside and fight or use the appeal mechanism inside." The formal mechanisms sometimes are not effective, he said, and "this one way [leaking to the press] is a high-risk one." Kerr added, however, that in his view, the CIA cannot allow leaks to go unpunished, because "your discipline breaks down."
In fact, McCarthy had several options, none of which it appears she used. First, as Kerr mentions, she had the option of raising her concerns with senior CIA officials, up to Porter Goss. She could have then gone to the State Department to discuss it with their intelligence liaisons, especially since the information she revealed had the potential to damage relations with key allies -- which it did when she released it to the press. McCarthy could have gone to the White House as well. Perhaps she considered that a waste of time, but without having attempted it, she wouldn't have any idea whether the White House would have addressed her concerns.
At the end of all those options, if she still couldn't get her concerns addressed, she could have gone to the ranking members of the two Congressional committees on intelligence or the Armed Services committees. Congress has oversight responsibilities for intelligence and the military, and both houses of the legislature had been publicly bristling over the way the administration had supposedly sidelined them. The Democrats would have been especially receptive to McCarthy's entreaties -- especially given her financial support of John Kerry. The issue could then have been hashed out with the administration and the CIA behind closed doors.
But instead, McCarthy decided to leak it to the press, rather than attempt to solve the problem she perceived. Why? Michael Tanji, a former intel officer who writes for the blog Group Intel, has his own perspective:
[I]f you ever wanted a strong indication that our intelligence services have been penetrated, the McCarthy case is it. I don't mean penetrated by a foreign intelligence service (forgive me JJA) but by something worse: politics. After nearly two decades of service in the IC I am happy to report that robust dialog about personal political opinions is alive and well. I would however, be hard pressed to name a case where someone I worked with let their politics interfere with the job at hand. ...

Unlike the names associated with real or perceived IC fiascos (Tice, Edmonds, Shaffer, etc.) if Ms. McCarthy had a serious, legitimate gripe with what was going on at the CIA, she could have walked down the hall to the IG, she could have had lunch with someone at the FBI or Justice, or she could have made a phone call and been talking to members of Congress. In short she would have suffered almost none of the pain that most whistleblowers normally face. ...

Time was that that a lot of people in the IC (myself included) didn't vote; lest someone have cause to accuse us of pushing a political bias in our work. We prided ourselves on the fact that we dealt in hard data and well-reasoned deduction; not political agendas or pet academic theories. We accepted the fact that ours was merely one voice that decision-makers listened too, even if we didn't like their courses of action. When certain elements in the IC decided that they were going to stop talking to power and start taking it I don't know, but one thing is for certain: this is a practice that we cannot allow to stand.
The CIA has rotted through the adoption of politics. They have joined the State Department as an activist bureaucracy rather than an effective arm of the US government, thanks to people like McCarthy, who have decided that their concerns and their politics trump national security. Michael Tanji is correct; we cannot allow this to stand. We need to clear out the political players within the intelligence community, people like McCarthy, Valerie Plame, and others who want to overrule the elected government through selective and deceptive leaking.
Addendum: One other item from the Post article tends to support the notion of a mole hunt:
CIA officials, without confirming the information in the article, have said the disclosure harmed the agency's relations with unspecified foreign intelligence services. "The consequences of this leak were more serious than other leaks," said a former intelligence official in touch with senior agency officials. "That's what inspired this [firing]." Others pointed out that the information in question was known by so few people that the number of suspected leakers was fairly small, enabling investigators to work swiftly.
It seems to me that the series of detention centers described by Dana Priest in the article based on the McCarthy leaks would have included a not-insignificant number of support personnel, assisting in the clandestine movement of agents and detainees through secret facilities in Europe and elsewhere. The logistics of such a program would be overwhelming. Either a clandestine team would have to be created for the effort, or the resources of CIA field offices throughout Europe would have to be exploited to ensure the program remained effective and secret. The only scenario I can see where the information on the program could be contained within just a few individuals would be that the program never really existed at all -- and that's why the investigation centered so quickly on McCarthy and a few others.
Sphere It
View blog reactions
Posted by Ed Morrissey at April 23, 2006 9:22 AM
Trackback Pings
TrackBack URL for this entry is
Captain Ed:
captain*at*captainsquartersblog.com
My Other Blog!
E-Mail/Comment/Trackback Policy
Comment Moderation Policy - Please Read!
Skin The Site

Hugh Hewitt
Captain's Quarters
Fraters Libertas
Lileks
Power Line
SCSU Scholars
Shot In The Dark
Northern Alliance Radio Network

Northern Alliance Live Streaming!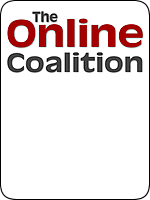 Proud Ex-Pat Member of the Bear Flag League!