« Bill Ardolino Reports
|
Main
|
NARN On The Air Today »
January 5, 2007
A Few Notes On Credibility
Bloggers operate on credibility, just like anyone else, and have to answer for their missteps. Ten days ago, I linked to a story from radio host Scott Hennen that displayed a photo of John Kerry sitting at a mostly-empty mess hall table in Iraq. After his snarky comment about getting "stuck in Iraq", we laughed when the troops there apparently did not embrace Senator Kerry as enthusiastically as they did others. Although I did not post the picture, I certainly participated in the snark, which caused an eruption of criticism and counter-criticism. After some arguments over the provenance of the picture, which dissipated, Greg Sargent did some legwork at TPM Muckraker that pretty much demolishes the notion that Kerry couldn't buy a friend in Iraq:
I'm here to report that I've now contacted at least two people who say they were at the table with Kerry. And it's clear that the winger characterization of the photo is entirely bogus.

Specifically, it turns out that Kerry was at that table to conduct an off-the-record breakfast discussion with two reporters, so there would have been no reason whatsover for troops to be sitting with them. In fact, Kerry and the reporters even sought out empty seats, I'm told.

The two reporters who met with Kerry that morning are Marc Santora of The New York Times and Mark Danner of The New York Review, The New Yorker and other publications. Both Santora and Danner confimed to me that they met with Kerry -- on the morning of Dec. 17, according to Kerry's office and to Danner. (The person who posted the photo also confirmed that it was taken that morning.)

Danner confirmed to me that he's the guy with his back to the camera, saying his jacket and the back of his head looked the same as in the photo. He added that his position in relation to Kerry was the same as the photo showed. And here's what Danner had to say to me about the empty seats: "If there were empty seats it's because we sought them out. We wanted an empty table so we could talk. It's that simple."
Read all of Sargent's post on this matter. Bryan Preston replied later at Hot Air, which had posted the photo, with a few notes about TPM Muckraker's credibility:
It was, of course, our friends on the left who insisted that the photo itself was bogus by challenging facts of Kerry's travel schedule, the data embedded in the photo, the decorations on the walls around him, etc, forcing our other friends at Powerline and elsewhere to prove that, yes indeed, that is a chow hall in Iraq, and yes indeed, Kerry was there at the specified time in question, yes indeed, most people don't set the dates on their digital cameras, yes indeed, the decorations are there as in the photo, and yes indeed, there is a Portuguese flag hanging there even though Portugal has no troops in Iraq anymore. Our friends on the left toss up silly conspiracy theories with multiple moving parts, our friends on the right spend hours and hours shooting said conspiracy theories down. That's just how it works most of the time. Good for Mr. Sargent at TPM for taking a route that's a little friendlier to facts and leaves no room for conspiracies in what should be the final accounting of this photo.
While Bryan makes some good points in this rebuttal, it's hard to escape the fact that none of the above would have been necessary if we all hadn't taken some distinct (and not terribly self-elevating) schadenfreude in Kerry's supposed discomfiture on his junket to the front. It's an unfortunate human failing to take pleasure in the embarrassment of those we do not like, and sometimes the temptation to do so leads all of us across the political spectrum to do it. In this case, I did it, and I should have resisted the impulse. I apologize for getting this one wrong.
UPDATE: I'm not attempting to discredit the first-person narrative at Hennen's. This post is about two issues: jumping to rather large conclusions based on a single photograph and the news value of those conclusions. Running the post I wrote was a mistake on those two counts, even if everything Hennen's correspondent wrote was true (which I assume it was).
...
Continuing on credibility, I have to take a different slant on the criticism we've been hearing on the Jamil Hussein story. My inbox has been flooded with charges that Jamil Hussein, now located, has somehow had his life put in jeopardy by the conservative bloggers who demanded to know whether he exists. The AP itself seems to take this stance, even though the AP publicly identified its source by name in dozens of its own articles as well as the city in which he worked (Baghdad). I didn't realize the starboard side of the blogosphere had readerships that so badly outstripped the AP's global audience, which easily runs to the hundreds of millions. If Jamil Hussein's life is truly at risk, I doubt that the 300,000 readers between Michelle, Allahpundit, and Flopping Aces was what pushed him into the limelight.
Let's recall what started this controversy. The AP reported that four mosques got burned to the ground in Baghdad and that six people got burned to death in these attacks. When others noted that no other independent reports of these attacks existed, people started asking questions about the AP's sourcing. Research showed that the AP had identified Jamil Hussein as a source in 61 stories about insurgent attacks between April and November, many of them with Hussein as the only source. When people asked about Hussein's provenance with the Iraqi government and Centcom, they reported that there was no such Captain Jamil Hussein working in the Baghdad police force, a mistake apparently corrected yesterday but only after weeks of denials by both.
As even the New York Times notes in its blog, The Lede, verifying that Jamil Hussein exists doesn't mean that his sourcing is credible:
[Eason] Jordan also echoes the point that, despite the The A.P.'s having extensively re-reported the Hurriyah incident, the fact that such an atrocity of atrocities failed to register nearly anywhere else in Iraq or with other press outlets, questions are bound to remain ...
Bloggers erred by presuming too quickly that Jamil Hussein did not exist at all, a mistake that I noted in my post yesterday would damage the credibility of the bloggers' focus on the larger question of Hussein's credibility. However, that question still remains, and it can't be answered while people make silly accusations about how a few weeks worth of mentions on political blogs somehow endangered Hussein in a way that having his name splashed across the world's newspapers for seven months could not do. Too many contradictions remain in his sourcing to just accept that his existence means that everything he said was true. One of the major questions is why the AP ran such inflammatory stories with just a single source in a region where propaganda artists are looking to manipulate Western media outlets for the promotion of terrorists. (some links via Memeorandum)
Sphere It
View blog reactions
Posted by Ed Morrissey at January 5, 2007 8:01 PM
Trackback Pings
TrackBack URL for this entry is
Listed below are links to weblogs that reference A Few Notes On Credibility:
» Debunked Wingnuts Spin and Spin from The Democratic Daily
Those Bush darlings of the blogosphere, the wingnuts have been debunked on the "lonely" Kerry photo from Iraq, not once (here on the Dem Daily) but twice now (TPMCafe) and they still continue to spin and spin. Bryan from Hot Air actually... [Read More]
Tracked on January 6, 2007 12:28 AM
» John F. Kerry: Spurner, Not Spurnee from Stromata Blog
Shortly after impugning the education and intelligence of U.S. soldiers, Senator John Kerry visited an army base in Iraq. A number of right-of-center blogs carried a photograph of him sitting in the mess hall at a table with zero soldiers. [Read More]
Tracked on January 6, 2007 7:20 PM
Captain Ed:
captain*at*captainsquartersblog.com
My Other Blog!
E-Mail/Comment/Trackback Policy
Comment Moderation Policy - Please Read!
Skin The Site

Hugh Hewitt
Captain's Quarters
Fraters Libertas
Lileks
Power Line
SCSU Scholars
Shot In The Dark
Northern Alliance Radio Network

Northern Alliance Live Streaming!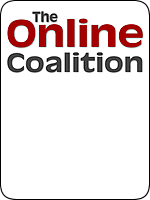 Proud Ex-Pat Member of the Bear Flag League!