« Screaming Hypocrisy: NYT
|
Main
|
The Sgrena Vehicle Exposed »
March 8, 2005
Revisiting The Keating 5
In order to understand John McCain's present circumstances, it may be helpful to recall his entry into the Senate, tarnished with scandal over the savings and loan system collapse in the late 1980s. John McCain had been a recipient of over $100,000 in donations from Charles Keating, the owner of Lincoln Savings and Loan and American Continental Corporation. Keating used the S&L to float out bad bonds in ACC, resulting in a $2 billion loss and bailout from the FSLIC and the loss of millions of dollars to ordinary shareholders in ACC.
McCain ran interference for Keating, as the Arizona Republic's Bill Muller wrote:
In 1982, during McCain's first run for the House, Keating held a fund-raiser for him, collecting more than $11,000 from 40 employees of American Continental Corp. McCain would spend more than $550,000 to win the primary and the general election.

In 1983, during McCain's second House race, Keating hosted a $1,000-a-plate dinner for McCain, though he had no serious competition and coasted into his second term. When McCain pushed for the Senate in 1986, Keating was there with more than $50,000.

By 1987, McCain had received about $112,000 in political contributions from Keating and his associates. ...

The first meeting, on April 2 in DeConcini's office, included Ed Gray, chairman of the Federal Home Loan Bank Board, as well as four senators: DeConcini, McCain, Alan Cranston, D-Calif., and John Glenn, D-Ohio. ... The second meeting was on April 9. The same four senators attended, along with Sen. Don Riegle, D-Mich. Also at the meeting were William Black, then deputy director of the Federal Savings and Loan Insurance Corp., James Cirona, president of the Federal Home Loan Bank of San Francisco, and Michael Patriarca, director of agency functions at the FSLIC.

In a recent interview with The Republic, Black said the meeting was a show of force by Keating, who wanted the senators to pressure the regulators into dropping their case against Lincoln. The thrift was in trouble for violating ''direct investment'' rules, which prohibited S&Ls from taking large ownership positions in various ventures.

''The Senate is a really small club, like the cliche goes,'' Black said. ''And you really did have one-twentieth of the Senate in one room, called by one guy, who was the biggest crook in the S&L debacle.'' ... ''They presented themselves as a group,'' Black said, ''and DeConcini is the dad, who's going to take the primary speaking role. Both meetings are in his office, and in both cases it's 'we' want this, with no one going, 'What do you mean we, kemo sabe?' ''
And in both meetings, the message from one-twentieth of the Senate was clear: Keating needed to get special treatment. McCain would later argue that he was just looking out for his constituent, but the five Senators made it plain that they wanted the investigation to end immediately if Lincoln could not be charged with any violations at the time. John Glenn in particular made it plain that regulators needed to act or pack it up, and DeConcini insisted that their intervention on behalf of Lincoln was proper to protect an employer who had promised to clean up if left alone.
These meetings eventually became public as federal regulators, two years later and an untold millions of dollars lost to investors and the FSLIC, finally closed down Lincoln Savings and charged Charles Keating with fraud. The damage done to the five varied; Cranston never ran again for public office, while McCain managed to reinvent himself as a crusader -- but some forget that it wasn't just the campaign contributions that Keating made which tied him so closely to the "maverick" Arizona Senator:
On Oct. 8, 1989, The Republic revealed that McCain's wife and her father had invested $359,100 in a Keating shopping center in April 1986, a year before McCain met with the regulators.

The paper also reported that the McCains, sometimes accompanied by their daughter and baby-sitter, had made at least nine trips at Keating's expense, sometimes aboard the American Continental jet. Three of trips were made during vacations to Keating's opulent Bahamas retreat at Cat Cay.

McCain also did not pay Keating for the trips until years after they were taken, when he learned that Keating was in trouble over Lincoln. Total cost: $13,433.
And when the Arizona Republic made these connections public, McCain erupted in one of his characteristic outbursts that earned him the sobriquet Senator Hothead:
''You're a liar,''' McCain snapped Sept. 29 when a Republic reporter asked him about business ties between his wife and Keating. ''That's the spouse's involvement, you idiot,'' McCain said later in the same conversation. ''You do understand English, don't you?''

He also belittled the reporters when they asked about his wife's ties to Keating. ''It's up to you to find that out, kids.''

And then he played the POW card. ''Even the Vietnamese didn't question my ethics,'' McCain said.
Eventually, the Senate Ethics Committee wound up giving McCain and Glenn the least of the censures it handed down to the Keating 5, rebuking them for "poor judgment" while inflicting no punishment. The Keating collapse wound up costing taxpayers and investors a total of $3.4 billion, a number that could have been mitigated substantially had the five not interfered with the regulatory agency's investigation of Keating.
Now, what exactly has changed? McCain has intervened on behalf of a contributor -- an indirect contributor, to be sure, but one solicited by and benefitting his chief political advisor for a group that closely allies itself to McCain and his agenda and heavily promotes the Senator. Within weeks this intervention, the contributor cut a six-figure check solicited by Rick Davis. The only changes to the Keating scenarios are that McCain learned to put a buffer or two between the money and himself and that he acted alone to intervene with a regulatory agency on their behalf.
This activity is what McCain promised he'd correct, first when he apologized for his role in the S&L scandal, and later when he assaulted the First Amendment and limited political speech during election campaigns. In other words, nothing has changed except McCain's pomposity and hypocrisy.
Sphere It
View blog reactions
Posted by Ed Morrissey at March 8, 2005 12:46 PM
Trackback Pings
TrackBack URL for this entry is
Listed below are links to weblogs that reference Revisiting The Keating 5:
» John McCain and Cablevision from Myopic Zeal
The AP is reporting on a potential conflict of interest. Captain Ed summarizes: Here we have a man who has done more harm to the First Amendment as anyone in the past generation, all the while scolding us on coordination of electoral efforts, and... [Read More]
Tracked on March 8, 2005 2:37 PM
» The Reformer is about to be Reformed! from pekin prattles
Senator McCain, "Mr. Campaign Reform", is in deep doo doo! 1st, before he became a reformer, Senator McCain was censured for his part in the infamous "Keating 5" fiasco.....noted here by Captain Ed..... [Read More]
Tracked on March 8, 2005 3:43 PM
» Revisiting Senator McCain from Snugg Harbor
I received more than a few comments about this post when it appeared a number of months ago. The major piece of legislation co-authored by the good Senator has been in the news and making major waves throughout the blogsphere over the past few weeks.... [Read More]
Tracked on March 8, 2005 4:01 PM
» Who owns McCain? from Bunker Mulligan
Could this be the reason Senator McCain doesn't like bloggers?Sen. John McCain pressed a cable company's case for pricing changes with regulators at the same time a tax-exempt group that he has worked with since its founding solicited $200,000 in con... [Read More]
Tracked on March 8, 2005 4:51 PM
» Delenda Est McCain? from Hennessy's View
Ed Morrissey seems even more perturbed at Senator McCain than I. He provides an excellent retrospective of the Keating 5's Greatest Hits, Volume I, McCain's Screaming Hypocrisy, and the aforelined Mr. Clean (with a bid, old, honkin' question mark.) [Read More]
Tracked on March 8, 2005 5:58 PM
» McCain Again- from Harkonnendog
Q. What's the deal with McCain's jaw? He looks like he's got an 8lb. chaw going. A. Don't go there. Hillary's cankles are one thing, McCain's jaw is another. Wait. No, it isn't. He's attacking free speech! I think it looks more like he's growing a s... [Read More]
Tracked on March 8, 2005 6:58 PM
» Keating 5 from Air Force Voices
It is well known that there are no [Read More]
Tracked on March 8, 2005 8:54 PM
» Black eye for McCain from The Blue State Conservatives
Captain's Quarters has been all over a story about Senator John McCain (R-hopes for '08 fading fast) and involvment with shady dealings with all sort of groups. Captain Ed has been all over the story all day. Read his posts... [Read More]
Tracked on March 8, 2005 10:06 PM
Captain Ed:
captain*at*captainsquartersblog.com
My Other Blog!
E-Mail/Comment/Trackback Policy
Comment Moderation Policy - Please Read!
Skin The Site

Hugh Hewitt
Captain's Quarters
Fraters Libertas
Lileks
Power Line
SCSU Scholars
Shot In The Dark
Northern Alliance Radio Network

Northern Alliance Live Streaming!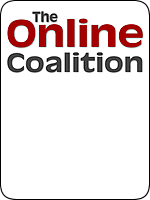 Proud Ex-Pat Member of the Bear Flag League!