« Europeans Surrender To Castro
|
Main
|
Upcoming CQ Events, Today And Tomorrow »
June 14, 2005
Apologizing For The Filibuster
The Senate yesterday issued a historic apology to African-Americans for its refusal to act against the practice of lynching for decades, effectively sidelining the federal government while thousands of victims died at the hands of vigilantes. Unfortunately, that apology doesn't address the tool used by the Senate that allowed it to be hijacked by a handful of racists in the early 20th century, and the media coverage barely mentions how it happened:
The formal apology, adopted by voice vote, was issued decades after senators blocked antilynching bills by filibuster. The resolution is the first time that members of Congress, who have apologized to Japanese-Americans for their internment in World War II and to Hawaiians for the overthrow of their kingdom, have apologized to African-Americans for any reason, proponents of the measure said.

"The Senate failed you and your ancestors and our nation," Senator Mary L. Landrieu of Louisiana, chief Democratic sponsor of the resolution, said at a luncheon attended by 200 family members and descendants of victims. They included 100 relatives of Anthony Crawford, as well as a 91-year-old man believed to be the only known survivor of an attempted lynching. ...

There have been 4,742 recorded lynchings in American history, Ms. Landrieu said. Historians suspect that many more went undocumented. Although the House passed antilynching legislation three times in the first half of the 20th century, the Senate, controlled by Southern conservatives, repeatedly refused to do so.
That version conveniently rewrites the history of the Senate and of the efforts to end lynching through federal legislation. That effort had plenty of popular support; in fact, seven presidents demanded action from Congress to put an end to lynching between the 1880s and the start of World War II. Far from being "controlled" by Southern Democrats (not conservatives!), the Senate would easily have passed the legislation on all three occasions had it not been for the filibuster. Southern Senators had to resort to the filibuster not because they controlled the Senate, but because they didn't control the Senate.
The New York Times engages in this historical revisionism because its editorial policy supports the protection of the filibuster for its own ends, namely to keep conservatives off the appellate benches and the Supreme Court. It does its readers a disservice, and it undermines its own credibility as an objective news provider with this transparent effort to slant the history of the filibuster.
The Times cheered when Senator Byrd and his co-signers of the MOU proclaimed that the "Republic is saved" after the filibuster survived its challenge a few weeks ago. Perhaps an honest recounting of how the filibuster had been applied in American history would have been more appropriate, as it would have shown that rhetoric to have been shallow and self-serving, at the very least. No one has yet pointed out the greater good that the filibuster has ever provided this nation that can balance out the thousands of known victims of the lynchings its elimination could have prevented.
Addendum: Patterico finds much the same problem at the LA Times, although their editorial board took the unusual position of arguing for total elimination of the filibuster last month.
Sphere It
View blog reactions
Posted by Ed Morrissey at June 14, 2005 12:05 PM
Trackback Pings
TrackBack URL for this entry is
Listed below are links to weblogs that reference Apologizing For The Filibuster:
» The "historical importance" of filibusters... from LyfLines
But when you put it like that, it makes it a little harder for the New York Times and Washington Post to gush over the historical importance of the filibuster, now, doesn't it? [Read More]
Tracked on June 14, 2005 2:41 PM
» Nonsponsorship = Lynching from The Politburo Diktat
The Dems Try Out the Lynching Meme! The Senate's anti-lynching resolution (apology) passed unanimously, but not every senator co-sponsored the bill. Most of the "non-co-sponsors" were Republicans, so the Lefties are smearing them as lynchers. Can we no... [Read More]
Tracked on June 14, 2005 3:18 PM
» SENATE APOLOGIZES FOR NOT OUTLAYING LYNCNING from Truth Out Loud
Captain's Quarters does an excellent analysis of the New York Times article on the Senate apology for it's failure to outlaw lynching. The formal apology, adopted by voice vote, was issued decades after senators blocked antilynching bills by filibuster... [Read More]
Tracked on June 14, 2005 3:20 PM
» Anti-Lynching Legislation from La Shawn Barber's Corner
A liberal commenter wanted to know what I thought about yesterday's Senate debate on the failure to pass anti-lynching laws 100 years ago:The resolution is the first apology by Congress on the nation's past deeds of "terrorism" against blacks, but sena... [Read More]
Tracked on June 14, 2005 4:52 PM
» More on the Apology from Pros and Cons
Captain Ed has an interesting post concerning the role of the filibuster in the anti-lynching debates. I should have mentioned this too — most of the filibuster precedent we have today comes from civil rights legislation which was opposed by th... [Read More]
Tracked on June 14, 2005 5:02 PM
» Round the Reader: Flay Day edition from artitumis.com
Round the Reader: Flag Day Edition is brought to you today with a great feeling of patriotism. Following the usual RtR links, I'll post the various Flag Day posts I have found. If you have one or know of more, please let me know and I'll update! Now fo... [Read More]
Tracked on June 14, 2005 7:22 PM
» Rewriting History, One Article at a Time from The Anti-Idiotarian Rottweiler
(Hat tip to LC & IB Captain's Quarters) It should come as no surprise to anybody that the New York Slimes (the paper of papered over records) once again are caught with their britches around their ankles, busy scratching out... [Read More]
Tracked on June 14, 2005 9:10 PM
» More Filibuster - Lynching Nonsense from Decision '08
If you were around here this weekend, you may remember a little controversy surrounding the good Captain Ed and a post he put up regarding filibusters and their use as a tool of racism (a theme he expands upon in this post from today). This blog, amo... [Read More]
Tracked on June 14, 2005 9:29 PM
» Breakfast: 6/15/2005 from basil's blog
Try one of these specials with your breakfast: Confederate Yankee looks at the Senate apology. Captain's Quarters offers a take on the Senate. Ogre has a Senate-inspired pledge. Beth has a guest-blogger. I wonder who it is. Nickie Goomba looks [Read More]
Tracked on June 15, 2005 5:53 AM
» Drag Queen of Golf Ball Washers from NIF
Today's dose of NIF - News, Interesting & Funny ... payday! [Read More]
Tracked on June 15, 2005 6:58 AM
» Around the Blogosphere from Danny Carlton (aka Jack Lewis)
Professor suspended for "offending" a Moslem, files slander suit against University Marathon Pundit, Michelle Malkin, Lifelike Pundits More on the... [Read More]
Tracked on June 15, 2005 7:05 AM
» The Lynching Apology and the Filibuster from Expertise's Politics and Sports Blog
I find myself indifferent about the Senate's recent apology over failing to pass anti-lynching legislation until the 1960's, in which around 5,000 blacks were murdered by white mobs. I mean, it wouldn't hurt for them to do it, as it's nothing but a ... [Read More]
Tracked on June 15, 2005 1:36 PM
» Apologizing for the Wrong Filibusters from Hard Starboard
Yesterday the Senate issued a formal apology for past wrong-headed filibusters. Unfortunately, the filibusters for which they apologized were carried out before most of the current solons were even born, much less in the Upper Chamber (although Sheet... [Read More]
Tracked on June 15, 2005 11:14 PM
Captain Ed:
captain*at*captainsquartersblog.com
My Other Blog!
E-Mail/Comment/Trackback Policy
Comment Moderation Policy - Please Read!
Skin The Site

Hugh Hewitt
Captain's Quarters
Fraters Libertas
Lileks
Power Line
SCSU Scholars
Shot In The Dark
Northern Alliance Radio Network

Northern Alliance Live Streaming!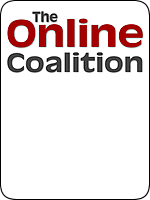 Proud Ex-Pat Member of the Bear Flag League!