« Creepy Liar Strikes Again
|
Main
|
Living It Up In The Nation's Capital »
July 2, 2005
Dafydd: If It's Rove...
...Then he's off the hook legally.
Again, a caution: I'm neither a lawyer, nor a law-school grad, nor a law-school admittee, nor even a wanna-be lawyer. (I was in the Navy once, so you can call me a sea lawyer.) I am, however, reasonably literate; so I will presume to give legal advice, secure in the knowledge that I have, in fact, nothing to lose!
As Himself noted in Creepy Liar Strikes Again, Lawrence "Creepy Liar" O'Donnell now implies (without much credibility, and without explicitly making the claim) that the original leaker of Valerie Plame's name to Robert Novak was Karl Rove. O'Donnell says that e-mails from Time, Inc. between reporter Matthew Cooper and his editors at Time Magazine will prove this, though he does not claim to have actually seen the e-mail himself.
So far as I can tell, O'Donnell, who is a producer of the NBC series the West Wing and also MSNBC's "senior political analyst" -- though I'm not sure why, as his political credentials are rather scant -- has never had any association with Time Magazine, nor does it appear that he is on the e-mail list now. So I can only assume he got his information from the Newsweek article "the Rove Factor?" by Michael Isikoff.
Isikoff claims that two attorneys "who asked not to be identified because they are representing witnesses sympathetic to the White House" claim that Karl Rove is "one of Cooper's sources." What this means isn't clear: if Cooper called Rove to ask him whether Bush wants to find out who leaked the name, and if Rove said yes, then Rove would be one of his sources.
In fact, even Isikoff himself admits he has no idea what Rove did or did not say to Matthew Cooper:
Cooper and a Time spokeswoman declined to comment. But in an interview with NEWSWEEK, Rove's lawyer, Robert Luskin, confirmed that Rove had been interviewed by Cooper for the article. It is unclear, however, what passed between Cooper and Rove....

But according to Luskin, Rove's lawyer, Rove spoke to Cooper three or four days before Novak's column appeared. Luskin told NEWSWEEK that Rove "never knowingly disclosed classified information" and that "he did not tell any reporter that Valerie Plame worked for the CIA." Luskin declined, however, to discuss any other details. He did say that Rove himself had testified before the grand jury "two or three times" and signed a waiver authorizing reporters to testify about their conversations with him. "He has answered every question that has been put to him about his conversations with Cooper and anybody else," Luskin said.
So it certainly is by no means clear that Rove was actually the leaker who told Novak (or Cooper) that Plame was the CIA agent who sent her hubby on the little trip to Niger. If he were, then Cooper would have been free (due to the waiver) to tell the world.
It is noteworthy that not even Lawrence O'Donnell claims that Rove was the one who outed Plame: even he says only that "Karl Rove was Matt Cooper's source" but doesn't elaborate -- source for what? We already knew Rove spoke to Cooper, which means we already knew he was one of Cooper's sources.
But let's play a little thoughtgame: suppose it turned out that Karl Rove was actually the person who outed Ms. Plame. Would Rove be "prosecuted," as a couple of people on the right and a few million people on the left insist? Well... not likely. The reason is the way the law itself is written.
The applicable section of the U.S. Code is "Section 421. Protection of identities of certain United States undercover intelligence officers, agents, informants, and sources." There are three classes of leaker covered by this law.
Section (c) refers to persons engaged in "a pattern of activities intended to identify and expose covert agents." Consider this the "Philip Agee" subsection, and it clearly does not apply to Rove.
Sections (a) and (b) differ slightly. The first applies to "whoever, having or having had authorized access to classified information that identifies a covert agent," while the second applies to "whoever, as a result of having authorized access to classified information, learns the identify of a covert agent."
Note that bit about having "authorized access to classified information" that discloses the name of a covert agent. Here is the rub: the disclosure occurred in or before July 2003... and at that time, Karl Rove was the Special Advisor to the President. This was a political position; he was Bush's chief political advisor. But in this position, it is extremely unlikely that Rove had any authorized access to CIA personnel files whatsoever, since those are extremely highly restricted (for reasons that should be obvious), and Rove did not have any kind of a national-security or defense position.
Which means that even if it were to eventuate that Rove was the guy who leaked the Plame name, he would almost certainly not be a "covered person" as far as Section 421 is concerned: however he might have found out about her CIA employment, it would have to have been by means other than "authorized access to classified information that identifies a covert agent."
This would not stop Bush from firing Rove, if he so chose; but it would stop any sort of prosecution -- whether the leaker was Rove or someone else who likewise had no authorized access. Which is probably why nobody has been indicted: likely, the leaker, whoever he was, learned about Plame on the D.C. cocktail circuit, where evidently it was common knowledge.
So however desperately much the Left wants to see Rove "frog-marched out of the White House in handcuffs," as Joseph Wilson, ambassador and yet another creepy liar, put it, it simply is not going to happen.
Sphere It
View blog reactions
Posted by Dafydd at July 2, 2005 6:39 PM
Trackback Pings
TrackBack URL for this entry is
Listed below are links to weblogs that reference Dafydd: If It's Rove...:
» Rove Was On The Grassy Knoll from Flopping Aces
Sound about right? They can care less about the truth to these accusations since its getting the lie out there that matters....it will stick in the mind of the Zarqawicrats long enough until their next dose of schizophrenia meds. [Read More]
Tracked on July 2, 2005 10:25 PM
» That's a lie! It's another lie! That's a lie! Abso from Mark in Mexico
Lawrence O'Donnell, senior MSNBC political analyst, October 22, 2004 in interview on MSNBC's "Scarborough Country," attacking John O'Neill. Pardon me if I take this one with just a teeny grain of salt. [Read More]
Tracked on July 2, 2005 11:15 PM
» A Plame Refresher from PoliPundit.com
I had not really planned to post anything today, possibly not even this weekend, because this holiday is family time for us. I checked in for a few minutes though and got sucked in. This is the report I saw that compelled me to break my short bloggi... [Read More]
Tracked on July 2, 2005 11:43 PM
» So it was Rove after from blastfurnacecanada
So it was Rove after all ... [Read More]
Tracked on July 3, 2005 12:21 AM
» Rove: A Source on Plame Article from The Politburo Diktat
The Left is already hollering "perjury and treason" and is erecting Rove's gallows. Brieflt TIME magazine's Matt Cooper wrote an article on the Niger uranium story in July 2003 that identified Valerie Plame as CIA. Now, Newsweek says: The e-mails surre... [Read More]
Tracked on July 3, 2005 7:20 AM
» Cuffing Karl? from Preemptive Karma
Yesterday's internet buzz about Karl Rove went largely unnoticed by me, mostly because I wasn't on the computer for the better part of the day. (Imagine that...a life!) When I finally did sit down to do my late afternoon blog surfing...Wow. The colle... [Read More]
Tracked on July 3, 2005 1:34 PM
» Got Rove? from INDC Journal
Boy, I'd hate to get all excited, author a strident, long post making all sorts of epileptic declarations ... Is the Secret Service REALLY going to let a man facing these accusations have access to the president of the United... [Read More]
Tracked on July 3, 2005 4:14 PM
» Karl Rove-My Spiritual Locker Partner from Three Bulls!
Our first serious post. As serious as anything can be that mentions the film Real Genius. Let me share with you, dear readers... [Read More]
Tracked on July 5, 2005 1:15 AM
» Karl Rove and Patrick Fitzgerald, from Mark in Mexico
Ok folks, let's see if we can get some things straight about this Valerie Plame - Joseph Wilson - Matthew Cooper - Judith Miller - Karl Rove - U. S. Attorney Patrick Fitzgerald - Robert Novak - Scooter Libby - Federal District Court Judge Thomas F. H... [Read More]
Tracked on July 5, 2005 3:05 AM
» Would a Miers Fight Hurt the GOP in 2006? from Big Lizards
Over on Patterico's Pontifications, Patterico made the point that "Robert Bork's defeat in 1987 didn't seem to hurt Bush I much" (in his quest to succeed Reagan, I presume Patterico means). Of course not. Reagan had already lost Congress, and... [Read More]
Tracked on October 8, 2005 5:51 PM
» While You Were Aimlessly Frittering Your Time Away... from Big Lizards
...Over the weekend, in keeping with your drab, wretched lives that have all the drama of an episode of MisteRogers' Neighborhood, we here at Big Lizards were engaged in the exciting industry of blog production! In fact, we producted --... [Read More]
Tracked on October 31, 2005 7:46 AM
Captain Ed:
captain*at*captainsquartersblog.com
My Other Blog!
E-Mail/Comment/Trackback Policy
Comment Moderation Policy - Please Read!
Skin The Site

Hugh Hewitt
Captain's Quarters
Fraters Libertas
Lileks
Power Line
SCSU Scholars
Shot In The Dark
Northern Alliance Radio Network

Northern Alliance Live Streaming!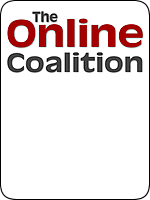 Proud Ex-Pat Member of the Bear Flag League!