« Hawaiians Want Race-Based Public Policy Too
|
Main
|
Bombers Died, Arrest Made: London Investigation Continues »
July 12, 2005
A Mystery That They Could Solve Today
The New York Times plays the Rove card to the hilt today, putting their martyrdom of Judith Miller front and center while extending a mystery that the media created and the Times could immediately resolve. Instead, we get breathless accounts of non-comments from the White House that prompt 2,000-word front-page articles that wind up telling us nothing:
Nearly two years after stating that any administration official found to have been involved in leaking the name of an undercover C.I.A. officer would be fired, and assuring that Karl Rove and other senior aides to President Bush had nothing to do with the disclosure, the White House refused on Monday to answer any questions about new evidence of Mr. Rove's role in the matter.

With the White House silent, Democrats rushed in, demanding that the administration provide a full account of any involvement by Mr. Rove, one of the president's closest advisers, turning up the political heat in the case and leaving some Republicans worried about the possible effects on Mr. Bush's second-term agenda.

Senator Harry Reid of Nevada, the Democratic leader, cited Mr. Bush's statements about firing anyone involved in the leak and said, "I trust they will follow through on this pledge."

Senator Charles E. Schumer, Democrat of New York, said Mr. Rove, given his stature and the principles involved in the case, could not hide behind legal advice not to comment.

"The lesson of history for George Bush and Karl Rove is that the best way to help themselves is to bring out all the facts, on their own, quickly," Mr. Schumer said, citing the second-term scandals that have beset previous administrations.
So the update is that the White House has no updates, and that two attack dogs for the Democrats continue to attack. Isn't this a case of dog bites man?
Let's take a look at this case from its beginning. The media (specifcially Robert Novak) revealed that Valerie Plame worked as an undercover agent for the CIA at some point in her career, even though she worked at Langley for the past few years. Plame is married to Ambassador Joe Wilson, who got sent to Niger to investigate claims that Iraq tried to purchase uranium from the African nation. Wilson claimed that the White House sent him on that trip and that his wife had nothing to do with his selection, and that her outing as a CIA agent came as retribution for his report that the Niger intelligence was flat-out wrong and possibly faked.
However, almost everything Wilson told us was wrong. Niger's government acknowledged that Iraq sent a delegation during the sanctions period to open secret trade talks -- and since the only export of Niger's that could hold any interest in secret trade was uranium, the Niger government assumed that the Iraqis had an interest in the banned material and told Wilson exactly that. Wilson finally acknowledged that to the Senate Select Committee on Intelligence when it investigated Wilson's allegations. The SSCI also found that Plame indeed selected Wilson personally for this mission, calling her motivations (and Wilson's) into question.
When Matt Cooper went on deep background with Karl Rove, before all of this came out, he asked Rove about Wilson's credibility. Rove warned Cooper not to trust Wilson. The White House knew Wilson lied about both the report and the nature of his assignment, and gave Cooper the information to back that up. Plame's status as CIA agent hardly qualified as a secret; NBC reporter Andrea Mitchell concedes that most of Washington's media elite already knew it. Novak simply printed it, although no one knows who gave it to Novak. At any rate, on the evidence given so far, Rove never broke the law as even the Times article makes clear in its final paragraphs.
Now Judith Miller sits in jail because she won't discuss her sources, and the New York Times wants to exploit the situation as much as possible. Sorry, but that's Miller's problem. The media created this issue by publishing Plame's name -- which never appears in Cooper's notes. If the media wants the questions answered, then it will have to cooperate by uncovering its source(s) for the information. The only other way that this will ever come out is if the source admits to leaking the information, and short of torture, law enforcement agencies have no way to force that to happen. If the leaker keeps his or her mouth shut, no resolution will occur. That doesn't indicate a cover-up, it demonstrates that we still can't force people to testify against themselves. For those who can't remember this, it's in the Constitution, four amendments past the one that Miller and the Times claim as their prerogative to hide the wrongdoer -- if in fact anyone can be cast as that.
The only people engaging in a cover-up are the media -- the New York Times and Robert Novak. When they want this mystery solved, they'll tell us who leaked the name. Until then, they'll milk this for everything it's worth to embarrass an administration they dislike.
Sphere It
View blog reactions
Posted by Ed Morrissey at July 12, 2005 6:55 AM
Trackback Pings
TrackBack URL for this entry is
Listed below are links to weblogs that reference A Mystery That They Could Solve Today:
» THE TIMES GOES FOR THE GOLD from Right Wing Nut House
Looks like the New York Times is a bit miffed at Karl Rove and the Bush Administration: WASHINGTON, July 11 – Nearly two years after stating that any administration official found to have been involved in leaking the name of an undercover C.I.... [Read More]
Tracked on July 12, 2005 7:33 AM
» Full of Sound and Fury Signifying Nothing from The Deep Freeze
A few things about this story just don't make sense to me. Am I supposed to believe that Karl Rove leaked the identity of a CIA agent to the mainstream media back in 2003, and the media has sat on it until now? [Read More]
Tracked on July 12, 2005 7:57 AM
» Rove and the "Plame Truth" from Macmind - Conservative Commentary and Common Sense
First let's get this straight - according to all we know there isn't one shred of evidence - and in fact Newsweek's article so states that Karl Rove leaked Valerie Plame's name. Read that again. Not one shred. "Nothing in the Cooper e-mail suggest... [Read More]
Tracked on July 12, 2005 8:08 AM
» Rove, Plame and the Camera Hog from Slublog
This pretty much sums up my thoughts on the possibility that Karl Rove may have been the source for stories about CIA agent Valerie Plame. Overall, I really think this is a nonstory marked by some unbelievable media hypocrisy. When... [Read More]
Tracked on July 12, 2005 8:53 AM
» Press Briefing by Scott McClellan from Mark in Mexico
Keeping in mind that in this world today and, more specifically, in the United States, the issues that most concern people are (not in any particular order except for 1 and 2): [Read More]
Tracked on July 12, 2005 10:45 AM
» Lunch: 7/12/2005 from basil's blog
Try one of these specials with your lunch: Bastards Inc. says know your enemy. Michelle Malkin hands out the latest Have You No Shame? Award. Captain's Quarters looks for resolution today. Cao says the Beeb is run by boobs. And [Read More]
Tracked on July 12, 2005 11:25 AM
» Karl Rove in the Shark Tank from FullosseousFlap's Dental Blog
The sharks are circling and the teeth are bared (thanks Laura Ingraham) and who are they circling? Who is in the Shark tank? - why Karl Rove of course. Now, the New York Times whines in this piece, At White House, a Day of Silence on Rove's... [Read More]
Tracked on July 12, 2005 11:50 AM
» Some Call It A Bonfire/Carnival Of Classiness... from WILLisms.com
We call it "Classiness, All Around Us." Click to explore more WILLisms.com. In no particular order, WILLisms.com presents classiness from the blogosphere (now with 50% more classy!): 1. Nancy Pelosi and Eminent Domain- Vodka Pundit (via Daly Thoughts) ... [Read More]
Tracked on July 12, 2005 6:07 PM
» Friar of Leather Couches from NIF
Today's dose of NIF - News, Interesting & Funny ... It's Kerry-180 Tuesday [Read More]
Tracked on July 12, 2005 6:08 PM
» Backwards Through The Gotcha Roladex from Hard Starboard
Little blogging yesterday. Did leave a few comments at the Margolis sites, but it turned out that's all I had time for, what with my nose getting stuck in a book I hadn't read for ages last night until I conked out at midnight. C'est la vie. Besid... [Read More]
Tracked on July 13, 2005 12:40 PM
Captain Ed:
captain*at*captainsquartersblog.com
My Other Blog!
E-Mail/Comment/Trackback Policy
Comment Moderation Policy - Please Read!
Skin The Site

Hugh Hewitt
Captain's Quarters
Fraters Libertas
Lileks
Power Line
SCSU Scholars
Shot In The Dark
Northern Alliance Radio Network

Northern Alliance Live Streaming!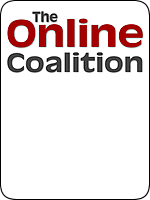 Proud Ex-Pat Member of the Bear Flag League!