« William Rehnquist Dies At Home
|
Main
|
Katrina: Not Just New Orleans »
September 4, 2005
Katrina: Why Didn't Nagin Follow His Own Plan?
Mark Tapscott, one of the best crossover bloggers and a fierce researcher, turned up an interesting document yesterday: the New Orleans comprehensive hurricane disaster plan. The plan exists on line and has a high level of detail, and yet the Exempt Media has given no coverage of its contents. The most obvious reason is that it shows that New Orleans and the state of Louisiana didn't follow their own plan.
For example, the plan has this to say about the responsibility for evacuations:
The safe evacuation of threatened populations when endangered by a major catastrophic event is one of the principle reasons for developing a Comprehensive Emergency Management Plan. The thorough identification of at-risk populations, transportation and sheltering resources, evacuation routes and potential bottlenecks and choke points, and the establishment of the management team that will coordinate not only the evacuation but which will monitor and direct the sheltering and return of affected populations, are the primary tasks of evacuation planning. Due to the geography of New Orleans and the varying scales of potential disasters and their resulting emergency evacuations, different plans are in place for small-scale evacuations and for citywide relocations of whole populations.

Authority to issue evacuations of elements of the population is vested in the Mayor. By Executive Order, the chief elected official, the Mayor of the City of New Orleans, has the authority to order the evacuation of residents threatened by an approaching hurricane.

Evacuation procedures for special needs persons with either physical or mental handicaps, including registration of disabled persons, is covered in the SOP for Evacuation of Special Needs Persons.
In short, Mayor Nagin had the responsibility not just for the declaration of evacuation, but to have a plan ready to handle its implementation. As noted repeatedly, the only actions Nagin took was to call a press conference and ready the Superdome for refugees. Those with personal transportation available hit the roads and got out of the way. Those unable to move themselves, either from poverty or infirmity, got left behind. Why? Nagin had a responsibility under this SOP to have a plan and to implement it.
The document then goes on to discuss exactly how to conduct an evacuation of the city. It delineates several tasks for the city government, which it notes in section III-A is solely the responsibility of the city government. This makes perfect sense; in a potential catastrophe, one cannot rely on outside help that might have long-term difficulties in reaching the city, especially one with the geographical obstacles of New Orleans.
New Orleans established a time line for evacuations:
Evacuation notices or orders will be issued during three stages prior to gale force winds making landfall.

> Precautionary Evacuation Notice: 72 hours or less

> Special Needs Evacuation Order: 8-12 hours after Precautionary Evacuation Notice issued

> General Evacuation Notice: 48 hours or less
The mandatory evacuation order came a little less than 48 hours before the storm made landfall, but well past 48 hours before the levees broke. Further, the precautionary evac notice came about 96 hours before landfall, and the mayor only upped that to a general evac after George Bush exhorted the mayor and Governor Blanco to do so. (Notice that Bush could not, himself, give such an order; he has no authority to do so.)
Section III-B-V lists the tasks assigned to the various city government offices in the event of a hurricane catastrophe. The Mayor has three tasks: to initiate the evacuation, to retain overall control of the emergency operation, and then to authorize a return to the evacuated areas. The city's Office of Emergency Preparedness (OEP) reports to the mayor and must coordinate with the NOPD, the state OEP, and the regional transit authorities to:
* Supply transportation as needed in accordance with the current Standard Operating Procedures.

* Place special vehicles on alert to be utilized if needed.

* Position supervisors and dispatch evacuation buses.

* If warranted by scope of evacuation, implement additional service.
So the failure to order the buses out of their yards wasn't some failure of imagination on the part of Nagin and New Orleans. It isn't a case of the city not understanding the scale of what a Cat-4 storm could do to the city. According to New Orleans' own emergency plan, those buses should have rolled at least as soon as the mandatory evacuation order was given on Saturday, if not when the voluntary evac order came earlier. The city's OEP failed to carry out this crucial part of the emergency-response plan, which is why so many of the poor, infirm, and just plain stubborn citizens got stranded when the levees broke.
And did the city anticipate the amount of people that would get left behind? Apparently so, and designated shelter for 100,000 of them. Curiously, the Superdome does not appear on this order:
Shelter demand is currently under review by the Shelter Coordinator. Approximately 100,000 Citizens of New Orleans do not have means of personal transportation. Shelter assessment is an ongoing project of the Office of Emergency Preparedness through the Shelter Coordinator.

The following schools have been inspected and approved as Hurricane Evacuation Shelters for the City of New Orleans: Laurel Elementary School

Walter S. Cohen High School

Medard Nelson Elementary School

Sarah T. Reed High School

Southern University Multi Purpose Center

Southern University New Science Building

O. Perry Walker High School

Albert Wicker Elementary School
Did these shelters remain open, and did they have the resources on hand to provide food and water for 100,000 people? Did the decision to select these locations take into account the probability of massive flooding due to potential levee failure? Most importantly, if the Superdome had no plan for sheltering citizens during a general evacuation order -- and apparently had no provisions to do so -- why did New Orleans stack its citizens like cattle there during the early hours of the hurricane?
Many people have jumped to the conclusion that because the response in New Orleans has produced such a bad result, the underlying reason must have been a lack of planning. Had this document been followed and the city trained to react in accordance to it, it would have produced a far different result than what we see today. How often did city officials review this plan? Did they train to it, as required in the first section? When was the last time they ran drills against this plan?
It sure looks like no one in charge in New Orleans knew of this plan's existence. They certainly skipped over the part where they had the primary responsibility to take care of their own citizens. New Orleans residents should ask themselves why Nagin failed to follow his own disaster planning, instead of sitting on his rear and waiting for the feds to bail him out.
UPDATE: Nagin got his wish; DHS Secretary Michael Chertoff has announced that the feds have taken charge of New Orleans.
Sphere It
View blog reactions
Posted by Ed Morrissey at September 4, 2005 7:01 AM
Trackback Pings
TrackBack URL for this entry is
Listed below are links to weblogs that reference Katrina: Why Didn't Nagin Follow His Own Plan?:
» Bus Gate Deadly Negligence from Sierra Faith
Many are on this, and with documents and photos.... [Read More]
Tracked on September 4, 2005 1:20 PM
» BBC readies Nagin for sainthood. from Narcissistic views on News/Politics
Good lord. [Read More]
Tracked on September 4, 2005 2:07 PM
» Katrina Blogging Round-up from bRight & Early
Above all, Katrina is still an event that should have our hearts, minds, prayers, thoughts, and efforts focused on those effected by the storm's distruction. bRight & Early is recomending the American Red Cross. Of course they are just one of lit... [Read More]
Tracked on September 4, 2005 4:47 PM
» It Wasn't The Feds Who Murdered Hurricane Victims from Hard Starboard
....It was the state of Louisiana and especially the "goddamn" mayor of New Orleans, Ray Nagin. Cap'n Ed, in his inimitable. yeoman fashion, has the round-up. *Katrina: Dry Run Taught New Orleans Nothing Marc from Cranial Cavity notes that... [Read More]
Tracked on September 4, 2005 10:11 PM
» Hurricane Disaster Plan not followed. from On the BorderLine
Here's a time we wanted everyone to go to school. These are the schools. Walter S. Cohen High School Medard Nelson Elementary School Sarah T. Reed High School Southern University Multi Purpose Center Southern University New Science Building O. Perry... [Read More]
Tracked on September 5, 2005 12:44 AM
» NOLA Leadership During Crisis from And Rightly So!
Since so many folks seem to want to play the blame game when it comes to who is responsible for all the human tragedy in NOLA, go have a look at Ed Morrisey's thoughts. A lack of understanding as to what a Cat 4 hurricane really is, a lack of fo... [Read More]
Tracked on September 5, 2005 5:21 AM
» Addressing the Apologists Part 3: Mayor Nagin didn't follow his evac plan from Llama School
The Captain's Quarter blog has also found the New Orleans hurricane disaster plan, and asks Why didn't Nagin follow his own plan. Some excerpts:In short, Mayor Nagin had the responsibility not just for the declaration of evacuation, but to have [Read More]
Tracked on September 5, 2005 7:44 PM
» Katrina - more own goals from Panchromatica
From someone working in the relief effort in Louisiana http://www.matrixmasters.com/blog/josh/2005/09/frontlines-of-american-refugee-crisis.html It goes to show how overwhelming things are here right now that I encountered the First Lady yesterday and ... [Read More]
Tracked on September 6, 2005 7:20 AM
» Who Authorized those Evacuations? from Hyscience
As criticism is thrown at the President over the crisis in New Orleans and Democrats point fingers at the Republican administration, future congressional hearings are likely to reveal an unfortunate lack of response by the only government official who ... [Read More]
Tracked on September 7, 2005 2:03 AM
» State of Louisiana Emergency Operations Plan from Impacted Wisdom Truth
For those of you that want to dig into the minutiae of the matter, here is the State of Louisiana Emergency Operations Plan Supplement 1A: Southeast Louisiana Hurricane Evacuation and Sheltering Plan. It covers the mass evacuation in the event of a Hur... [Read More]
Tracked on September 7, 2005 10:12 PM
Captain Ed:
captain*at*captainsquartersblog.com
My Other Blog!
E-Mail/Comment/Trackback Policy
Comment Moderation Policy - Please Read!
Skin The Site

Hugh Hewitt
Captain's Quarters
Fraters Libertas
Lileks
Power Line
SCSU Scholars
Shot In The Dark
Northern Alliance Radio Network

Northern Alliance Live Streaming!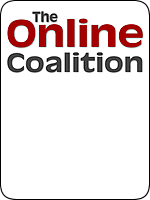 Proud Ex-Pat Member of the Bear Flag League!