« Liberals Fall Into Folly
|
Main
|
Northern Alliance Radio Today »
November 26, 2005
Biden, Democrats Ask The Wrong Question
Senator Joe Biden writes an op-ed for today's Washington Post that gets the entire war on terror fundamentally wrong -- and demonstrates why the Democrats have entirely failed to provide any leadership on Iraq and the wider war. Along the way, Biden slices off half-truths out of context to argue for the worst possible spin on Iraq, and ignores the tremendous progress that has been made by Coalition forces in developing Iraq into a democracy.
First, Biden postulates that the primary issue of a military deployment is when it will end:
The question most Americans want answered about Iraq is this: When will our troops come home?

We already know the likely answer. In 2006, they will begin to leave in large numbers. By the end of the year, we will have redeployed about 50,000. In 2007, a significant number of the remaining 100,000 will follow. A small force will stay behind -- in Iraq or across the border -- to strike at any concentration of terrorists.

That is because we cannot sustain 150,000 Americans in Iraq without extending deployment times, sending soldiers on fourth and fifth tours, or mobilizing the National Guard. Even if we could, our large military presence -- while still the only guarantor against a total breakdown -- is increasingly counterproductive. A liberation has become an occupation.

There is another critical question: As our soldiers redeploy, will our security interests in Iraq remain intact or will we have traded a dictator for chaos?
And in this last question, we have exactly the reason why Biden and his political allies cannot ever take charge of American security. Both of his priorities reflect a fundamental misjudgment about the nature of war, the nature of this war, and the nature of our enemy. Nations do not deploy their troops in order to engage in timelines for their return. They send their men (and women) abroad to tackle specific missions, and the only timetable that matters is victory. Here Biden not only puts the cart before the horse, he also shows that he has no concept of victory.
If our security interests in Iraq have not been secured, then our troops need to remain there until the mission has succeeded. Not only should that be obvious to any thinking person, it answers Biden's questions in the order they should have been asked.
What was the mission in Iraq?
* To depose Saddam Hussein and his genocidal regime after twelve years of defying the cease-fire accord which left him in power and seventeen UN resolutions demanding that he comply with disarmament.
* Determination and resolution of any WMD that Saddam squirreled away, to ensure that they do not fall into terrorist hands.
* Most importantly to the overall war on terror, to establish Iraq as a stable, secure, prefereably democratic nation that can defend itself against its neighbors and deny transit for terrorists across Southwest Asia -- as anyone who can read a map could see in about ten seconds.
We have succeeded in the first two missions in Iraq. We are on the cusp of success on the third, with two highly successful and credible national elections already accomplished and an interim National Assembly and its selected Executive running the nation. In three weeks, Iraq will elect its first formal, constitutional government in decades. The only task left to the Coalition for complete success in Iraq is the building of a security force that will allow the Iraqis to provide for their own security, as we continue to pursue the war on Islamofascist terrorists.
How does Biden reckon we have done in our mission? He glides past the first two goals and focuses selectively on the last, and really only the latter half of the latter point:
The third goal is to transfer authority to Iraqi security forces. In September, Gen. George W. Casey Jr. acknowledged that only one Iraqi battalion -- fewer than 1,000 troops -- can fight without U.S. help. An additional 40 can lead counterinsurgency operations with our support.

The president must set a schedule for getting Iraqi forces trained to the point that they can act on their own or take the lead with U.S. help. We should take up other countries on their offers to do more training, especially of officers. We should focus on getting the security ministries up to speed. Even well-trained troops need to be equipped, sustained and directed.
Well, by those standards, the liberation of Europe failed, too. As our intervention in the Balkans proved, the nations of Europe cannot do much about the defense of their own perimeter without US military aid, either. France could not even transport her own army to the Balkans without hitching rides on American planes and ships. Does anyone think that Germany, Poland, Italy, or any of the NATO nations (or Japan, for that matter) could defend itself entirely without American logistical help -- and even for those who might, why would they? That's why we have NATO, for God's sake. Why wouldn't we provide the same kind of long-term partnership for a rebuilt Iraq? It certainly suits our security interests more than keeping our forces in Germany and France.
The same hearing that Casey testified as having one Iraqi battalion at Level 1 also heard that more than three dozen operate at Level 2 -- able to conduct combat operations under their own leadership with American logistical support. That's much closer to the European readiness posture throughout NATO (except the UK), and Iraq has almost 35,000 troops at that state of readiness after two years of training, while recruits get increasingly targeted by terrorists. Over 200,000 troops have already entered the training "pipeline", pointing to a heavily increased Level 2 posture for 2006.
Why does all this concern the US? We need to cut off the transit lines across the Middle East for Islamist terrorists, and Baghdad used to provide a highly convenient crossroad for such traffic. We need to isolate terrorist-sponsoring nations such as Syria and Iran and force them to withdraw back inside their own borders. We have already shown success with Syria along these lines, with their full-blown retreat from Lebanon this year. Would that have taken place without the American Fourth Infantry Division sitting on their eastern border?
Iraq provides a single theater in a global war, one in which we must succeed if we are to reduce the Islamist threat from a state-sponsored military wing to impoverished rock-tossers living in caves as the world passes them by towards greater freedom and prosperity. If Biden and the Democrats have a better plan for accomplishing that, we'd be glad to hear it. It won't happen with demands for exit timetables and collapsing the hard-won American gains in the Middle East with defeatism and withdrawal. (via Hugh Hewitt)
Sphere It
View blog reactions
Posted by Ed Morrissey at November 26, 2005 9:00 AM
Trackback Pings
TrackBack URL for this entry is
Captain Ed:
captain*at*captainsquartersblog.com
My Other Blog!
E-Mail/Comment/Trackback Policy
Comment Moderation Policy - Please Read!
Skin The Site

Hugh Hewitt
Captain's Quarters
Fraters Libertas
Lileks
Power Line
SCSU Scholars
Shot In The Dark
Northern Alliance Radio Network

Northern Alliance Live Streaming!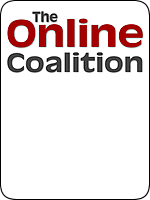 Proud Ex-Pat Member of the Bear Flag League!