« Party Time In The Twin Cities!
|
Main
|
House Sends Detainee Bill To Senate »
September 27, 2006
Why Doesn't Page Six Take A Big Whiff Itself?
Let's make one point clear at the beginning of this post: I cannot stand Keith Olbermann. I couldn't stand his pretentious, egotistical sportscasting when I first saw him in Los Angeles, and thought he only improved marginally at ESPN's SportsCenter. He has long since jumped the shark regarding reason and rationality and uses his MS-NBC gig as a venting mechanism for both his ego and his hatreds. Unless one partakes of the most poisonous political Kool-Aid, he's unwatchable.
All that being said, Olbermann is human, and a feigned terrorist attack on him goes waaaaaay beyond the pale. As if that wasn't bad enough, the New York Post's Page Six belittles him for checking with a doctor to be sure (emphases mine):
MSNBC loudmouth Keith Olbermann flipped out when he opened his home mail yesterday. The acerbic host of "Countdown with Keith Olbermann" was terrified when he opened a suspicious-looking letter with a California postmark and a batch of white powder poured out. A note inside warned Olbermann, who's a frequent critic of President Bush's policies, that it was payback for some of his on-air shtick. The caustic commentator panicked and frantically called 911 at about 12:30 a.m., sources told The Post's Philip Messing. An NYPD HazMat unit rushed to Olbermann's pad on Central Park South, but preliminary tests indicated the substance was harmless soap powder. However, that wasn't enough to satisfy Olbermann, who insisted on a checkup. He asked to be taken to St. Luke's Hospital, where doctors looked him over and sent him home. Whether they gave him a lollipop on the way out isn't known. Olbermann had no comment.
This is appalling, and it's inexcusable.
If I opened up an envelope and found white powder inside, I'd damned sure call 911. I don't call that "panic", I call it common sense. If I dialed 911, I'd dial it fast, and perhaps even frantically, considering that my family could have been exposed to a deadly chemical or biological attack. And even if preliminary tests indicated that it was 99 44/100th percent pure Ivory Soap, I think I'd be smart enough to have a doctor run a few tests on me just to be sure.
And if Paula Froelich didn't have the exact same reaction if it happened to her, I'd eat my hat.
I don't know what Froelich was thinking when she wrote this piece. Olbermann has surely slammed the Post on a number of occasions, perhaps even in personal ways. That doesn't excuse Froelich from belittling someone who had good cause to be frightened, especially considering the level of animosity he provokes. The anthrax attacks in 2001 went to media offices, something Froelich fails to mention in her schoolground rant.
Being partisan is one thing. Being inhuman is something else entirely.
UPDATE: It's even more despicable than I first thought. Hugh Hewitt reminded me that one of the media outlets hit by the September 2001 anthrax attacks was -- the New York Post:
A second case of cutaneous (skin) anthrax has been confirmed at the New York Post, sources told CNN Wednesday. The victim is a mailroom worker.

The sources said the anthrax apparently came from the same letter that infected Post editorial assistant Johanna Huden.

It was postmarked September 18 at Trenton, New Jersey, with block-style lettering similar to anthrax-tainted letters sent to NBC Anchor Tom Brokaw in New York and Senate Majority Leader Tom Daschle in Washington. It had no return address.

The mailroom worker was wearing gloves but contracted it on his forearm, the sources said.
Rick Moran, my long-lost brother, wouldn't wish this on his worst enemy, and tries to remind people that the US is not a banana republic. He says Froelich should get fired; the Post at least owes Olbermann an apology.
UPDATE II: Patterico agrees with Rick and I. A family reunion? If so, count Ed Driscoll in. Also, Joe Gandelman has a roundup of blogger reactions.
UPDATE III: I have to say I'm pretty amused by the notion that this was a big publicity stunt by Olbermann. How is that supposed to work? Olbermann never said a word about it until after the Page Six article; according to Olbermann, he was asked to keep it quiet by investigators, and he did. Now people want us to believe that he committed this big stunt -- including, by the way, a false police report and 911 call -- but then kept his mouth shut hoping that the New York Post would become his publicist.
I understand why people dislike Keith Olbermann, but this is really ridiculous. Publicity stunts usually involve the seeking of publicity.
Also, someone questioned the part of the Page Six report about hazmat suits being worn by the responders. If it turns out to be false, then that reflects on Page Six and not Olbermann, who after all didn't report the incident in the media.
Sphere It
View blog reactions
Posted by Ed Morrissey at September 27, 2006 5:51 PM
Trackback Pings
TrackBack URL for this entry is
Listed below are links to weblogs that reference Why Doesn't Page Six Take A Big Whiff Itself?:
» I WOULDN'T WISH IT ON MY WORST ENEMY from Right Wing Nut House
In what, in my opinion, is one the most disgraceful and shocking exhibitions of callous disregard for journalistic standards not to mention human decency, the New York Post gossipy Page Six ran a story describing MSNBC host Keith Olbermann's ter... [Read More]
Tracked on September 27, 2006 6:59 PM
» Dogs And Cats Blogging Together from Ed Driscoll.com
Hugh Hewitt and Ed Morrissey are defending Keith Olbermann--and I agree with them. The Anchoress's recent thoughts on civility are well worth re-reading; maybe someone should email a link to them to The New York Post.... [Read More]
Tracked on September 27, 2006 7:13 PM
» Aren't Death Threats Just Hilarious (UPDATED AND MOVED UP) from The Moderate Voice
...when they go to someone who you disagree with politically and they're scared out of their minds? [Read More]
Tracked on September 27, 2006 8:01 PM
» The Goosie-Gander Olbermann from Macsmind - Conservative Commentary and Common Sense
It seems that someone sent Keith Olbermann a letter with white powder, to which he had - as he has with everything - an over the top prima-dona response to. The story via The NY Post. "MSNBC loudmouth Keith Olbermann flipped out when he opened hi... [Read More]
Tracked on September 27, 2006 8:23 PM
» Insensitive Morons at the NY Post from The American Mind
We only have one planet. We're stuck with each other. Jews are stuck with Muslims who are both stuck with... [Read More]
Tracked on September 27, 2006 9:21 PM
» Three Words. from A World of Manifold Fates
... If this had happened to anyone at Fox, or to any conservative radio personality, we'd be in the middle of another anthrax scare right now. They'd be screaming about how the terrorists are attacking our postal service and how we all need to be de... [Read More]
Tracked on September 27, 2006 11:09 PM
» Olby and the Anthrax: Shennanigans! from LeatherPenguin
Sorry, but this outpouring of indignation about the NY Post's "Page Six" reportage of Keith Olbermann's dusty envelope is making me wonder if a lot of people in Bloglandia are plain dumb fucks. The main theme among the righteous... [Read More]
Tracked on September 28, 2006 1:24 AM
» The NY Post and Olberman. from justbarkingmad.com
Captain Ed and others rip the NY Post a new one, and deservedly so, for mocking Olberman's calling 911 when a letter full of white powder was opened in his office. Personally I would have screamed like a school girl if I opened a letter like that... [Read More]
Tracked on September 28, 2006 1:26 AM
» This Is Going Too Far from Iowa Voice
For the record, I have no love for Keith Olbermann. I find him to be an arrogant, misinformed, shrill, exagerrating jerk, and I think he's an idiot of the highest magnitude. However, when I came across this article this morning, I thought it was highl [Read More]
Tracked on September 28, 2006 6:25 AM
» Defending Keith Olbermann from Outside The Beltway | OTB
His rants against the Bush administration have made Keith Olbermann a rock star among the denizens of the Left Blogosphere and and object of scorn and ridicult on the Right. It's rather amusing, then, to see a pro-Olbermann blogstorm among the l... [Read More]
Tracked on September 28, 2006 8:12 AM
» Is it any wonder why The Brady Bunch re-runs have a higher ratings than Countdown With Keith Olbermann? from Right Voices
Based on his stupidity, I should think not! He attacked Roger Ailes, head of Fox News, last night as "The Worst Person ". "But our winner, Roger Ailes, the Ming the Merciless of Fox News. And congrats, incidentally, Roger, on having ... [Read More]
Tracked on September 28, 2006 12:44 PM
Captain Ed:
captain*at*captainsquartersblog.com
My Other Blog!
E-Mail/Comment/Trackback Policy
Comment Moderation Policy - Please Read!
Skin The Site

Hugh Hewitt
Captain's Quarters
Fraters Libertas
Lileks
Power Line
SCSU Scholars
Shot In The Dark
Northern Alliance Radio Network

Northern Alliance Live Streaming!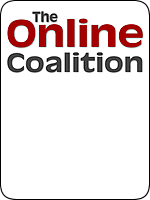 Proud Ex-Pat Member of the Bear Flag League!