« Washington Post/ABC Poll: Let Rummy Stay On
|
Main
|
Captain's Quarters Expands: Introducing 'Whiskey' »
May 7, 2004
Minnesotans Owe You An Apology
I just heard the exchange between Minnesota Senator Mark Dayton, Donald Rumsfeld, and General Richard Myers at the Senate hearings regarding the abuses at Abu Ghraib prison in Iraq. The transcript of the exchange has to be either read or heard to be believed. The worst of it -- but not all of it -- revolved around Myers' request to CBS to delay the publication of the pictures until the hot spots where troops were taking fire, and could conceivably be captured, until after they had pacified those areas. Dayton became hysterical at the notion that the military might ask the media to assist them in keeping American troops as safe as possible, under the circumstances:
DAYTON: Mr. Secretary, is that standard procedure for the military command of this country to try to suppress a news report at the highest level?

MYERS: It didn't -- let me just -- Senator Dayton, this is a serious allegation...

DAYTON: Sure is.

MYERS: ... and it's absolutely -- the context of your question, I believe, is wrong. ... This was not to suppress anything. What I asked CBS News to do was to delay the release of the pictures, given the current situation in Iraq, which was as bad as it had been since major combat ended, because I thought it bring direct harm to our troops; it would kill our troops.

We talked about it, and I said, "I know this report will eventually come out. But this -- if you can delay it for some period of time -- it would be helpful."
Dayton, a moment later, gave this speech:
DAYTON: I would just say, General -- and I agree with your assessment of the consequences of this on our troops, and that's the great tragedy of this, but attempts to suppress news reports, to withhold the truth from Congress and from the American people is antithetical to democracy. ... And whatever the intentions may be, sir, the result is always the same. And it's, I think, terribly tragic that the president, who wants to expand democracy around the world, by actions of his own administration is undermining that democracy in the United States.

That's always the result when people try to control information, delay it, manage it and suppress it, it has that result. It's antithetical to a democracy.
Rumsfeld had had enough at this point, and forcefully interjected:
RUMSFELD: May I speak a minute, Mr. Senator?

Throughout the history of this country, there have been instances where military situations have existed that have led government to talk to members of the media and make an editorial request of them that they delay for some period disclosing some piece of information. It is not against our history. It is not against our principles. It is not suppression of the news. And it's a misunderstanding of the situation to say it is.

DAYTON: It is against our principles. It's against our principles when you come before 40 to 45 members of the Senate three hours before that news report is going to occur and don't mention one word about it, sir.

That is antithetical to democracy and the Constitution, which has the Senate and the House as co-equal responsibility for this country.
No sooner had this ludicrous assertion escaped Dayton's lips, in contradiction to centuries of polite and proper interaction between the military and the media, than he challenged Rumsfeld and Myers to explain why they felt it was necessary to send tanks and troops into a war zone:
You're increasing the number of forces, the number of tanks over there. How can this have anything to do but to escalate the level of violence, the opposition of Iraqis, intensify the hatred across the Arab world to the United States, and more atrocities? How can this have any result other than to put us deeper into this situation and make the conditions there worse for our forces and for our nation and for the world?
Haven't we heard, over and over from the opposition, that Rumsfeld hasn't committed enough troops and materiel to Iraq? "War on the cheap" has been the knock on Rumsfeld for the past year. Now they want to argue both ends of the argument; not only has Rumsfeld sent too little men and materials, but he's wrong if he sends more. The Kerry campaign seems to have had a serious effect on the entire Democratic party.
And so we, the bloggers of Minnesota, must not only apologize for our inane and incoherent Senator, but we must commit ourselves to ensuring that this craven political opportunist doesn't have the opportunity to embarrass the state in 2007. For more apologies, please see Power Line and Fraters Libertas (two posts -- apparently our shame cannot be bounded by one). We are all very sorry -- and very motivated.
Mark Dayton just made Northern Alliance Radio's hit parade at #1. Now we know what we'll be talking about on Saturday afternoons after the presidential election.
UPDATE: McQ at QandO beats me to the punch as he's researched the whole wartime military-media relationship in American history. After making the point that suppressing the story would have meant the military forced CBS to shelve it and not politely asking them to postpone showing the pictures, McQ notes:
Dayton is completely off-track about this not being our tradition. All news from the war was approved before it was allowed to be sent to the US broadcast in WW II among other measures in place.

Franklin Delano Roosevelt establishes the Office of Censorship in 1941 to censor communications between the United States and foreign countries and to prevent news organizations from publishing information the enemy might be interested in. Roosevelt appoints Byron Price, a respected journalist, to run the office. Price accepts the post on the condition that the media can voluntarily agree to self-censorship. The office employs 14,462 civilians to monitor cable, mail, and radio communications between the United States and other nations. The office closes in 1945.

The Office of War Information (OWI) is established in 1942 to control the flow of information between government agencies and manage the release of war news. The OWI opens an overseas branch and successfully transmits news and propaganda over the radio. The office closes in 1945.

Correspondents are allowed to travel with troops provided all writing is submitted to military censors prior to publication. In 1942 the press voluntarily accepts a Code of Wartime Practices.

No photographs of American dead are released to the public for the first two years of World War II. In 1943 the ban on photographs of the dead is partially lifted in an attempt to galvanize public support for the war. Graphic photographs
and pictures showing faces of the dead are still censored.

Seems a Senator that's going to make those types of accusations would do his homework on the one hand and undestand the utter stupidity of his charge on the other hand.
Yes, you'd think so, but he's Mark Dayton, and we're not.
Sphere It
View blog reactions
Posted by Ed Morrissey at May 7, 2004 6:19 PM
Trackback Pings
TrackBack URL for this entry is
Listed below are links to weblogs that reference Minnesotans Owe You An Apology:
» Rumsfeld Hearings... Un Unlikely Apology from Slant Point
No, I'm not writing about Bush's or Rumsfeld's apologies. I'm writing about Minnesota Senator Dayton who viciously challenged both Rummy and General Myers regarding Democracy and suppression of news. The apologies are coming from Minnesota bloggers, em... [Read More]
Tracked on May 9, 2004 6:29 PM
» My Apologies from New England Republican
Last week Hugh Hewitt said bloggers from Minnesota needed to apologize for Senator Mark Dayton's (D-MN) idiotic questioning of Donald Rumsfeld and General Richard Myers. If that is the case than I feel the need to apologize for a recent statement the... [Read More]
Tracked on May 12, 2004 12:08 PM
Captain Ed:
captain*at*captainsquartersblog.com
My Other Blog!
E-Mail/Comment/Trackback Policy
Comment Moderation Policy - Please Read!
Skin The Site

Hugh Hewitt
Captain's Quarters
Fraters Libertas
Lileks
Power Line
SCSU Scholars
Shot In The Dark
Northern Alliance Radio Network

Northern Alliance Live Streaming!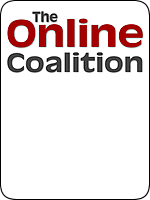 Proud Ex-Pat Member of the Bear Flag League!