« Whither The Port Side Of The Blogosphere?
|
Main
|
Stephen Gardner Speaks »
August 10, 2004
The Bush Mythology
I've written rather extensively about the John Kerry/Christmas in Cambodia mythology, and that appears to be exactly what it is. Even by his own journal, he spent Christmas 1968 in Sa Dec, which was more than 50 miles from the Cambodian border. Three of his five crew members deny ever going into Cambodia (the other two won't comment), and one of them even explains that the boat Kerry commanded couldn't possibly have made it into Cambodia due to the anti-incursive obstacles planted in the area. Not only that, but even a Swiftboat could hardly cruise 60 miles out and 60 miles back, in hostile territory, in time for Kerry to have visions of sugarplums dancing in his head, as he put in his journal at the time.
But as I've written about the efforts of the Swiftvets in attempting to correct the record, a number of commenters have insisted on arguing not the merits of the case, but instead engaging in ad hominem attacks on the Swift vets and George Bush. The same people who castigate me for casting aspersions on the record of a decorated vet (Kerry) have no difficulty doing the same to 200+ vets with nothing at stake in this election except their reputations, which to me is the height f hypocrisy, but that's why we have these debates.
However, there are those who continue to operate under the delusion that George Bush was a deserter (the first to get an honorable discharge) whose daddy paid off people to get him into the TANG so that he could avoid Viet Nam. For some reason, even though this was thoroughly debunked early in the last election cycle, it got exhumed with a flourish in this one. Al Gore avoided getting involved in it in 2000, but this time both Terry McAuliffe and John Kerry have personally pushed this story forward for months.
Too bad they can't read the news, because this was debunked in 1999:
In its report, the Los Angeles Times said it found no evidence that either Bush or his father, former President George Bush, had personally tried to influence or pressure anyone to get the younger Bush a place in the Texas Guard. Bush's father was a congressman from Houston at the time.

But the Times also found that despite a long waiting list nationwide, Bush easily got in the Guard and received a commission as a second lieutenant, despite lacking the credentials many other candidates had, such as ROTC experience. He also had no previous aviation experience. ...

However, the Dallas Morning News, which also looked into Bush's military record, reported that while Bush's unit in Texas had a waiting list for many spots, he was accepted because he was one of a handful of applicants willing and qualified to spend more than a year in active training flying F-102 jets.
This year, after Kerry paraded his "band of brothers" on the campaign trail, everyone kept asking Bush why he had no group of admiring veterans from his days in the National Guard -- which as any Guard member could have explained, service dates are too random to form many lasting ties. However, no one seems to have paid attention to CNN when they reported on Guardsmen who recalled Bush's service:
On Friday, a retired officer with the Alabama Air National Guard told CNN that he witnessed Bush serving his weekend duty in 1972 -- an account that could be significant given the persistent Democratic questions.

Speaking Friday from Daytona Beach, Florida, John B. "Bill" Calhoun said he commanded Bush and that Bush attended four to six weekend drills at Dannelly Field in Montgomery. He said Bush was with the 187th Tactical Reconnaissance Group in Alabama in 1972.

The drills consisted of eight-hour shifts Saturdays and Sundays, Calhoun said.

"We didn't have the planes that he could fly," Calhoun said. "But he studied his manuals, he read flying safety regulations, accident reports -- things pilots do quite often when they are not getting ready to fly or if they don't have other duties."
Or the Birmingham (AL) News, when they also reported on witnesses to Bush's service:
Joe LeFevers, a member of the 187th in 1972, said he remembers seeing Bush in unit offices and being told that Bush was in Montgomery to work on Blount's campaign.

"I was going in the orderly room over there one day, and they said, `This is Lt. Bush,'" LeFevers said Tuesday. "They pointed him out to me ... the reason I remember it is because I associate him with Red Blount."
Or this confirmation that Bush volunteered for Operation Palace Alert, which would have sent him to Viet Nam in combat had he been accepted:
A former senior Virginia Air National Guard commander, who served with George W. Bush in the Texas Air Guard, says Bush volunteered for Vietnam combat service but was turned down because he did not have the required flight experience. ...

According to Campenni, Bush inquired about participating in a volunteer program called Palace Alert that used Air National Guard pilots flying in the F-102 Delta Dagger interceptor jet in Vietnam.

The Air Guard advised Bush he did not have the desired 500 hours of flight time as a pilot to qualify for Palace Alert duty, and, in any event, the program was winding down and not accepting more volunteers.
For some reason, even though George Bush has never made much out of his time in the TANG, his opponents this year have attempted to smear him with various factually-deficient charges of desertion and draft-dodging, even though Bush flew a notoriously dangerous fighter jet in home-defense missions. They have built up a mythology of Bush the Deserter, Bush the Dodger, Bush the Evil, because mythology is how they lived their own lives.
As we watch the Christmas in Cambodia mythology disintegrate before our very eyes, taking with it John Kerry's entire supposed motivation for his disenchantment with the war and the US government, Kerry has been exposed as an unprincipled phony, using bits and pieces of other people's lives to build his own resume. The subset of people supporting Kerry by using the Bush mythology may prove just as resistant to reality as John Kerry and Terry McAuliffe (and Michael Moore, et al), because they'd rather live in their fantasy world where everything wrong in the universe can be traced back to Evil W. Terrorism? George Bush provoked it, and even if he didn't, he's covering up for Saudi air-force pilots who really committed 9/11 in order to control world oil output. WMDs? George Bush made it all up, even though the same data led Congress to declare regime change the official American policy in 1998, and even the French and German intelligence agencies believed them to exist in large quantities. It's beyond irrational; it approaches schizophrenia.
Fortunately, the rational outnumber the irrational, even among Democrats, and after the shock they receive from realizing the decades-long deception Kerry has foisted upon them, they will retreat back to reality. Let's hope that happens before they put this serial prevaricator into the White House.
Sphere It
View blog reactions
Posted by Ed Morrissey at August 10, 2004 10:07 PM
Trackback Pings
TrackBack URL for this entry is
Listed below are links to weblogs that reference The Bush Mythology:
» KERRY BOATMATE from PRESTOPUNDIT -- "must readings" says Nick Schutz
STEVE GARDNER interviewed by Hugh Hewitt about John Kerry's repeated claims that he fought Khmer Rouge on a mission into Cambodia, the Christmas of 1968. A CIA man and his... [Read More]
Tracked on August 11, 2004 4:12 AM
» KERRY BOATMATE from PRESTOPUNDIT -- "must readings" says Nick Schutz
STEVE GARDNER interviewed by Hugh Hewitt about John Kerry's repeated claims that he fought Khmer Rouge on a mission into Cambodia, the Christmas of 1968. A CIA man and his... [Read More]
Tracked on August 11, 2004 4:16 AM
» Bush Volunteered For Combat from RIGHT ON RED >>
Retired Air National Guard Colonel Ed Morrissey (no, not the Captain), now living in East Tennesse, tells Knoxville's WVLT that Bush volunteered to go to combat but was turned down.The Air Force, in their ultimate wisdom, assembled a group of 102's a... [Read More]
Tracked on September 26, 2004 12:36 PM
» Bush Volunteered for Duty from Six Meat Buffet
Ex-Tennessean and right-wing crank Johnny Walker Red has scolded me for not watching my local news and missing this story about how President Junior actually volunteered for duty during Vietnam. [Read More]
Tracked on September 26, 2004 3:30 PM
Captain Ed:
captain*at*captainsquartersblog.com
My Other Blog!
E-Mail/Comment/Trackback Policy
Comment Moderation Policy - Please Read!
Skin The Site

Hugh Hewitt
Captain's Quarters
Fraters Libertas
Lileks
Power Line
SCSU Scholars
Shot In The Dark
Northern Alliance Radio Network

Northern Alliance Live Streaming!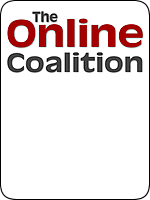 Proud Ex-Pat Member of the Bear Flag League!