« Christmas In Cambodia, Part VII: The Inevitable Flip-Flop
|
Main
|
Washington Post Dances Around Swiftvet Charges »
August 11, 2004
Now Kerry's Flip-Flops Are Bush's Fault!
John Kerry has a lot of problems these days, but instead of clearing them up, he just keeps adding to them. The New York Times reports on the flip-flop executed by Kerry this week on toppling Saddam when the Democrat decided that he still would have voted to authorize war even if he had known the WMD intelligence was faulty. He disappointed his fellow Democrats, who couldn't believe that Kerry could fall into that trap so easily -- and both the Kerry campaign and the Democrats now fault Bush for Kerry's flip-flop:
For five days now, as the long-distance arguments between President Bush and Senator John Kerry have focused on the wisdom of invading Iraq, Mr. Kerry has struggled to convince his audiences that his vote to authorize the president to use military force was a far, far cry from voting for a declaration of war.

So far, his aides and advisers concede, he has failed to get his message across, as Mr. Bush and Vice President Dick Cheney have mocked his efforts as "a new nuance" that amount to more examples of the senator's waffling. ...

But the decision, in the end, was Mr. Kerry's. He chose to take the bait on Monday at the edge of the Grand Canyon. Asked by a reporter, he said he would have voted for the resolution - even in the absence of evidence of weapons of mass destruction - before adding his usual explanation that he would have subsequently handled everything leading up to the war differently.

Mr. Bush, sensing he had ensnared Mr. Kerry, stuck in the knife on Tuesday, telling a rally in Panama City, Fla., that "he now agrees it was the right decision to go into Iraq." The Kerry camp says that interpretation of Mr. Kerry's words completely distorted the difference between a vote to authorize war and a decision to commit troops to the battlefield [emph mine -- CE].
The problem for Kerry is that there was no significant difference between the two, and both sides know it. Kerry pretends that he could have gotten France and Germany to sign onto a war in which we would have toppled the man stuffing French and German pockets with hundreds of millions of Euros through the corrupt oil-for-food program, and points to their intransigence as a Bush failure, rather than a character failure on their part. What Kerry means is that he voted to make empty threats, part of the problem the entire West has had since Saddam started defying UNSC resolutions and cease-fire agreements in 1991 onward. Empty threats are what brought us the twelve-year Iraqi quagmire, and empty threats are what has encouraged Iran to remain defiant to the EU-3 this week.
So the "nuance" amounts to a distinction without a difference, especially now that Kerry claims that he still would have voted to authorize force anyway. If we would have voted for force anyway, then the "Bush lied" meme is completely immaterial. He would have voted for force on other grounds, such as Saddam's oppression, the defiance of UN resolutions, the threat that Saddam represented in a post-9/11 world where empty threats have consequences, and to resolve a military standoff that pinned down the greater share of our mobile forward forces needed for the greater war. All of these reasons were put forward by the Bush administration, by the way, to justify action against Iraq.
This major flip-flop has handed George Bush a belated endorsement of his Iraq policy, even while John Kerry has said he'd do everything else differently -- but has yet to actually say what that would be. Even his secret plan wound up being a rehash of what Bush has already done, except for the transfer of sovereignty, which his European friends insisted on and which Bush himself recognized as a must. (Kerry wanted a UN "high commissioner" to run Iraq indefinitely.)
Not too surprisingly, he's infuriated his base and dismayed his advisors, who are not terribly happy that the legendary Kerry intelligence just got outfoxed by the supposedly stupid Bush:
Mr. Kerry's answer is being second-guessed among his supporters, some of whom argued that he should have been more wary of the trap.

"I wish he had simply said no president in his right mind would ask the Senate to go to war against a country that didn't have weapons that pose an imminent threat," said one of Mr. Kerry's Congressional colleagues and occasional advisers.

Senator Biden argued that Mr. Kerry is being "asked to explain Bush's failure through his own vote. I saw a headline that said 'Kerry Would Have Gone to War.' That's bull. He wouldn't have. Not the way Bush did. But that wasn't the choice at the time - the choice was looking for a way to hold Saddam accountable."
He wouldn't have gone to war ... but he would have, just differently. Does Bush cause all Democrats to flip-flop so obviously?
Biden, as usual, is all wet. No one's asking Kerry to explain "Bush's failure," because Bush hasn't failed. Bush took the Congressional authorization and tried for five months to get the UN to enforce its own resolutions, waiting until the last moment before finally taking France at its word that it would never vote for an authorization to use force and would use its veto to stop any offered. (The French, by the way, had advised the British and the Americans to just use 1441 without coming back to the UN for a separate authorization in order to give them domestic political cover for the action, but the British insisted on going back for the 17th resolution. C'est la vie.)
Bush took Congress at its word and used that authorization to eliminate the Ba'athist regime in three weeks, and the result has been the liberation of millions from a genocidal maniac and the establishment of democratic processes, and in the meantime has captured the files of the Iraqi Intelligence Services and helped blow the lid off the Oil-For-Food program and the corruption of the UN. His action forced the hand of Libya, with Gaddafi explicitly telling Silvio Berlusconi that his change of heart had everything to do with the knowledge that the Americans had quit talking and started taking action.
So, in a way, Bush has caused Kerry to flip-flop, if only because Bush keeps getting proved right and Kerry has to change course constantly to keep up. But it isn't Bush's fault that Kerry keeps getting things wrong the first time around, nor does it encourage people to choose the follower over the leader. Voters aren't asking Kerry to explain supposed Bush failures -- they're asking Kerry to explain what he'd do as President. So far, all we're hearing is that Kerry would blow with the wind, changing his mind depending on who he thinks is listening.
And now he's dumber than George Bush. How's that for a flip-flop?
Sphere It
View blog reactions
Posted by Ed Morrissey at August 11, 2004 11:21 PM
Trackback Pings
TrackBack URL for this entry is
Listed below are links to weblogs that reference Now Kerry's Flip-Flops Are Bush's Fault!:
» Kerry Outwitted from The Key Monk
What constantly amazes The Monk is how a man who is barely intelligent enough to blink his eyes can be the source and cause of all failures in the world. Iraq has terrorists = it's Bush's fault. Iran wants nukes = it's Bush's fault. Israel has Jews ... [Read More]
Tracked on August 12, 2004 1:35 AM
» The (Lack of) Value of Empty Threats from The Fladen Experience
While the Capitan's post above nailed the problems with Kerry, I think it is dangerous to believe that Bush's threats will be significantly more credible than Kerry's in a second administration. Empty threats have indeed caused us many problems in the ... [Read More]
Tracked on August 12, 2004 9:14 AM
» Logical Question from :: Political Musings ::
John Kerry defended his vote in favor of the Iraq war yesterday, saying he'd vote the same way again, knowing what he knows now. So much for being "misled". He then hedged a bit, diverging into Senate-speak about presidential authority and t... [Read More]
Tracked on August 12, 2004 10:18 AM
Captain Ed:
captain*at*captainsquartersblog.com
My Other Blog!
E-Mail/Comment/Trackback Policy
Comment Moderation Policy - Please Read!
Skin The Site

Hugh Hewitt
Captain's Quarters
Fraters Libertas
Lileks
Power Line
SCSU Scholars
Shot In The Dark
Northern Alliance Radio Network

Northern Alliance Live Streaming!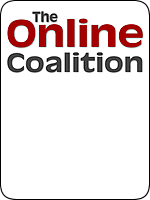 Proud Ex-Pat Member of the Bear Flag League!