« New Intelligence Reorganization Proposal Not Much Better
|
Main
|
Business Week: Kerry Made His Bed By Lying In It »
August 23, 2004
Still Lurching Towards Greater Disasters
The Kerry campaign has decided that frontal assault on an entrenched foe, despite 140 years of military experience to the contrary, is the best strategy they've got in dealing with the Swift Boat Veterans for the Truth. Adan Nagourney and Jim Rutenberg write in today's New York Times that Kerry's team plans an ad blitz labeling the Swiftvets as Republican stooges, even using John McCain footage to tie in the 2000 primary campaign attacks on the former POW to Kerry's current woes. However, in the first weekend of the counterattack, the Kerry campaign made the mistake of stirring a retired giant with a reputation for political infighting:
Senator John Kerry released a television advertisement yesterday blaming President Bush for a campaign by a "front group" of veterans that Mr. Kerry said had smeared his Vietnam record, as he intensified his drive to gain control in a fight that some Democrats said could undermine his campaign for the presidency. ...

Mr. Kerry's advisers had originally planned not to spend any money on advertising in August, but shifted gears last week in the face of concern voiced by Democrats outside the campaign that Mr. Kerry was not moving aggressively enough to deal with this threat.

"Bush smeared John McCain four years ago," the narrator says, referring to attacks by outside groups on Mr. McCain when he challenged Mr. Bush for the Republican presidential nomination in 2000. "Now, he's doing it to John Kerry."

"George Bush: Denounce the smear," the announcer says. "Get back to the issues. America deserves better."
As I noted yesterday, the only issue that Kerry wanted to talk about for the first few months of his campaign was his "chest full of medals" from his Viet Nam service, and his own party chairman took to the airwaves accusing George Bush of being AWOL on a number of occasions. Kerry himself made Bush's service an issue, and the 527s that oppose Bush have spent millions of dollars making that an issue. What exactly does Kerry want to talk about now? Viet Nam, of course; he just wants everyone else to be gagged from responding.
Towards that end, the Kerry campaign enlisted the hometown Boston Globe to write an editorial denouncing the Swiftvets. The paper, a subsidiary of the New York Times, gladly did so and in the process noted that WWII war hero and former Senator Robert Dole was once given the Purple Heart for a "leg scratch". Dole, whose reputation for political unpleasantness undid more than one bid for the Presidency, came out swinging yesterday -- although not with the arm that was rendered useless in his wartime service to his country, a nuance that the Globe and the Kerry campaign were apparently too stupid to consider:
But at the same time, Bob Dole, the Republican presidential candidate in 1996 and a World War II veteran, called on Mr. Kerry to apologize to Vietnam veterans in a television interview on CNN. He appeared to get behind some of the accusations raised by the group, when its most serious contentions have been undermined by official records and conflicting accounts.

"He's got himself into this wicket now where he can't extricate himself because not every one of these people can be Republican liars,'' said Mr. Dole, whose right arm was left limp by a war injury. "There's got to be some truth to the charges," he said.

Mr. Dole also sought to put the focus as much on Mr. Kerry's antiwar activities as on his war record, noting testimony Mr. Kerry gave to a Congressional committee in 1971.

"I mean, one day he's saying that we were shooting civilians, cutting off their ears, cutting off their heads, throwing away his medals or his ribbons,'' Mr. Dole said. "The next day he's standing there, 'I want to be president because I'm a Vietnam veteran.' ''
Smooth move by the Kerry campaign -- Dole had spent the campaign happily retired and limiting his contacts with thr press. Now Kerry has him making headline-generating press appearances, and since his image has softened considerably during the past decade (he ran a respectful if unsuccessful Presidential campaign in 1996), voters will tend to sympathize with his viewpoint.
What I don't understand is the strategic thinking behind the Kerry plan. The Democrats have lined up tens of millions of dollars behind 527s, a huge cry from the half-million or so that the Swiftvets have raised so far. Why not let the proxies handle the counterattack, since (as has become apparent) Kerry will refuse to release his full service and medical records? Why take a story that the national press had studiously ignored, to its own detriment, and blow their editorial policies back into their faces by going nuclear? I'm not the only one asking the question, either:
Mr. Carrick and other Democrats said that this was a risky moment for Mr. Kerry's campaign.

"They've turned this into a raging national press story," Mr. Carrick said of the Swift boat group. "It is certainly keeping Kerry from discussing his own issues and agenda and getting on the offensive."

Another Democrat close to the campaign, who asked not to be quoted by name, was more dire.

"When you're basically running on your biography and there are ongoing attacks that are undermining the credibility of your biography, you have a really big problem."
This could be over in two days if Kerry would sign the 180 and release his records, and if they clear him, it would give him tremendous credibility. Now, however, it may be too late as the Swiftvets have moved on to his post-war activities -- and Kerry's refusal to release his records signals even his supporters that he has something to hide. Under those circumstances, hunkering down and campaigning on issues would be the best strategy, but his refusal to do even that demonstrates not only his need to hide something, but his complete incompetence in doing so.
Lieberman's starting to look good now, don't you think?
Sphere It
View blog reactions
Posted by Ed Morrissey at August 23, 2004 6:08 AM
Trackback Pings
TrackBack URL for this entry is
Listed below are links to weblogs that reference Still Lurching Towards Greater Disasters:
» "The icon for all they suffered" from sisu
"Kerry's friends say that, like other veterans, he's been known to tell a few tall tales about his service over beers with others who served, but that he seldom talks about his combat experience otherwise," writes Glenn Reynolds in a [Read More]
Tracked on August 23, 2004 6:59 AM
» POLITICS: Bob Dole Goes Postal from Baseball Crank
Bob Dole became the first major Republican to directly attack John Kerry's war record on Wolf Blitzer's show today, lighting into Kerry with startling ferocity: BLITZER: First of all, Senator, what's your bottom line on this whole ad campaign? DOLE:... [Read More]
Tracked on August 23, 2004 7:08 AM
» Spasibo Bolshoi from The Politburo Diktat
To Tovarish Rusty for his khorosho blogging here at Politburo Diktat during my recent (and highly unjust!) detainment at two-week re-education camp in remote gulag of Adironack mountains and lakes. On returning to reality, the Commissar has new duties ... [Read More]
Tracked on August 23, 2004 8:51 AM
» Spasibo Bolshoi from The Politburo Diktat
To Tovarish Rusty for his khorosho blogging here at Politburo Diktat during my recent (and highly unjust!) detainment at two-week re-education camp in remote gulag of Adironack mountains and lakes. On returning to reality, the Commissar has new duties ... [Read More]
Tracked on August 23, 2004 8:52 AM
» Kerry damage assessment from Posse Incitatus
As Captain Ed notes, Bob Dole's return from retirement isn't a good sign for Kerry. Here is a man who conspicuously avoided making the same charges Kerry did - and has far more credibility as a wounded veteran. Dole's own [Read More]
Tracked on August 23, 2004 9:10 AM
» Kerry's Got Nuthin' from The Key Monk
Kerry is desperate to CONNECT HIMSELF TO McCAIN in some fashion, in the belief that McCain is the most popular Republican in the country (which is a fantasy that has reached mythological proportions because the media loves McCain). Simply stated, this ... [Read More]
Tracked on August 23, 2004 10:36 AM
» "Packed with pretenders and liars" from sisu
"As its dominant tactic in their battle against the war, the antiwar movement successfully demonized Vietnam veterans by calling a series of 'tribunals' or hearings into war crimes. But . . . they were packed with pretenders and liars," write [Read More]
Tracked on August 23, 2004 4:48 PM
Captain Ed:
captain*at*captainsquartersblog.com
My Other Blog!
E-Mail/Comment/Trackback Policy
Comment Moderation Policy - Please Read!
Skin The Site

Hugh Hewitt
Captain's Quarters
Fraters Libertas
Lileks
Power Line
SCSU Scholars
Shot In The Dark
Northern Alliance Radio Network

Northern Alliance Live Streaming!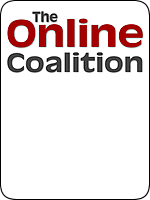 Proud Ex-Pat Member of the Bear Flag League!