« Rumble In The Blogger Jungle: Hannity Vs. McAuliffe
|
Main
|
Hugh Hewitt: Terry McAuliffe On Hugh's Show »
August 31, 2004
General Tommy Franks: I Support Bush For President
General Tommy Franks announced today that he will support George Bush for president at our blog conference at the Republican National Convention.
Q: General, do you support George Bush for President?
A: Yes.
Q: With regards to consistency, did George Bush hurt himself with his remarks on Matt Lauer that maybe we can't win a war on terror?
A: Absolutely not. We won a Cold War, didn't we? And we didn't do that in 15 minutes.
Q: Did Ronald Reagan show that kind of doubt in his effort to win the Cold War?
A: I don't know that there was any doubt shown at all. I think that we're talking about consistency, and persistency, and anybody who looks at this thing over the last three and a half years is going to have a heck of a hard time trying to point out when he was not consistent or persistent. You got a lot of people who look at the other side, see, and they'll say, well, my goodness, he shouldn't have been so persistent. By gosh, he should have changed his mind. Well, absolutely not.
Q: He did clarify himself on Rush Limbaugh.
A: I didn't see that. I didn't hear that.
Q: He did clarify his Matt Lauer comments.
A: What'd he say?
Q: He basically said that he misstated it. Well, he clarified his point that it is a winnable war, it's not going to have an official end. It won't --
A: Well, yeah.
Q: It won't end in a treaty.
A: Yeah, and I think that it's one of those kind of things where you have to look real hard to find a parade after the Cold War. You know when the wall came down? The greatest standoff of our time. A nuclear standoff crisis that went on for decades. I believe if you had asked any president, during that time, and asked, "What do you think? Is it winnable?", he might well have said, "Well, I don't know, it's kind of standoffish." But the fact of the matter is that the war on terrorism is winnable. But it's not winnable in 15 minutes or in 12 months. It's going to go for a while.
Q: Do you think John Kerry can fight an effective war on terror?
A: Well, I support George W. Bush. You know what? I know what John Kerry is against. I'm having a little trouble figuring out what he's for.
Q: Is our successful fight against Moqtada al-Sadr in Najaf diverting us from the more important effort in Ramadi and Fallujah and the rest of Western Iraq?
A: No, I don't think so. I think what you have to do in Iraq is you have to play each day at a time. You know, we can criticize ourselves for not having the perfect plan, at any juncture we want to criticize ouselves. We can break out the sackcloth and the chains and all that sort of stuff, but the fact of the matter is when we were talking about 25, 28 million people, and they have been in the circumstances they've been in for the last three decades, then what you're going to find is that fractious behavior by the al-Sadrs, you're going to find situations like Fallujah, you're going to find situations in Mosul or Tikrit on a given day. We rise to them as they come up.
Q: General Franks, there has been a lot of criticism with some people saying that President Bush did not have a plan to win the peace. Can you address that?
A: Sure. Of course he had a plan to win the peace. Of course he did. Of course the United States had a plan to build the largest coalition the world has ever seen. And did it. Of course the United States had a plan to lead a coalition to remove one of the most despotic regimes we've seen in the last 100 years. Of course the United States of America has a plan to lead the coalition that will permit and assist the Iraqi people in claiming a new Iraq for themselves, a free Iraq. And all of that is going to take longer than a flash in the pan associated with popping a balloon.
You guys OK now?
Q: On the Swiftboat controversy, when you were first asked about it --
A: Yes. I'm still not -- I'm still not a big guy into hyperbole. I mean, I'm not a big guy into hyperbole, on either end of the continuum. I think he had two issues, and I think Senator McCain has pointed them out very well. You have situations that went on where the Swiftboat guys were on down in Vietnam, I was in Vietnam, John McCain was in Vietnam, John Kerry was in Vietnam, and the vets were in Vietnam. And I don't have anything to say about that. On the other hand, my concern is what happened after Vietnam, after Senator Kerry returned from Vietnam, and I may well have something to say about that.
Q: They said that if Kerry would apologize for his 1971 testimony, they would drop all future Swiftboat ads from the campaign. Do you think that's fair?
A: Oh, in my personal view, it's not a matter of dropping something. I've said right from the start --
Q: That's what the Swiftvets said today. They offered it to Kerry if he would apologize.
A: Wouldn't that be great? You know why it would be great? Because the people of the United States of America could focus on what's important, and that's our children and our grandchildren and the next four years of leadership for America, where we are faced every day with one of the most serious threats we've faced in 100 years and that's terrorism. We're going to have to display consistency, character, be persistent in the face of the difficulty. And that's what America's going to have to draw from her President. Where are we going to get that kind of leadership? It's one thing to know what a man is against; it's an entirely different thing to know what a man is for.
Q: Thank you, General Franks. [Applause]
It appears that George Bush has the fresh troops ready for the final push. Having a man with the credibility of General Tommy Franks on the trail pushing George Bush will raise confidence in Bush's leadership on national-security issues at the moment when Kerry already sees his support eroding on this critical quality. And it sounds like the former General has plenty to say, now that his retirement allows him to speak out.
UPDATE: Matt Margolis at Blogs for Bush has the audio.
Sphere It
View blog reactions
Posted by Ed Morrissey at August 31, 2004 4:09 PM
Trackback Pings
TrackBack URL for this entry is
Listed below are links to weblogs that reference General Tommy Franks: I Support Bush For President:
» General Tommy Franks Supports President Bush for Reelection! from Blogs for Bush
Click here for RNC Bloggers Interview with General Tommy Franks: We got General Franks' first official endorsement of President Bush for reelection. After talking with us he went on to Sean Hannity's Show, where he was supposed to announce it... [Read More]
Tracked on August 31, 2004 5:14 PM
» Gen. Tommy Franks Endorses President Bush from Ed Driscoll.com
Another military man who isn't very enamored with Senator Kerry. Update: Transcript here.... [Read More]
Tracked on August 31, 2004 6:19 PM
» Best line I've read today: Is Tommy Franks the 1st or 2nd best diplomat ever from Midland, Texas? from BeldarBlog
Okay, obviously I completely lied about not blogging tonight. Beldar lied, nobody's died! Anyway, Gen. Tommy Franks has endorsed Dubya: Q: Do you think John Kerry can fight an effective war on terror? A: Well, I support George W. Bush. You know what? I... [Read More]
Tracked on August 31, 2004 8:45 PM
Captain Ed:
captain*at*captainsquartersblog.com
My Other Blog!
E-Mail/Comment/Trackback Policy
Comment Moderation Policy - Please Read!
Skin The Site

Hugh Hewitt
Captain's Quarters
Fraters Libertas
Lileks
Power Line
SCSU Scholars
Shot In The Dark
Northern Alliance Radio Network

Northern Alliance Live Streaming!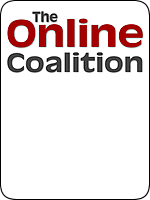 Proud Ex-Pat Member of the Bear Flag League!