« Two Kerry/Edwards Campaigns For Two Americas?
|
Main
|
Canada To Allow Shari'a? »
September 8, 2004
Kitty Kelley Strikes Out At Newsweek, Time
Muckraking author Kitty Kelley, whose hack jobs on the British royal family, Elvis, and Sinatra have been widely panned, turns her guns loose on her next conservative target, George Bush. Kelley's upcoming book, The Family, reportedly contains salacious revelations about cocaine use by W at Camp David which come from his ex-sister-in-law Sharon, who has long been at odds with the Bush family. The Washington Post's Howard Kurtz reports on the media storm gathering for the book's release:
Kitty Kelley's volume on the Bush family won't be published until next week, but the White House communications director yesterday dismissed the book as "garbage" and a Republican National Committee spokeswoman said journalists should treat it as "fiction." With the author booked for numerous television interviews -- including three straight mornings on NBC's "Today," starting Monday -- "The Family: The Real Story of the Bush Dynasty" is certain to generate media attention in the heat of a presidential campaign. ...

Gethers confirmed the accuracy of a report in London's the Mail on Sunday, which said the book contains, among other things, allegations of past drug use by President Bush. One of the sources quoted on that subject is Bush's former sister-in-law, Sharon Bush, who had a bitter divorce from the president's brother Neil.

[Random House VP and Editor Peter] Gethers said Sharon Bush provided "confirmation" to the author but was not the initial source of the allegations. "Just because an ex-wife says it doesn't mean it's not true," he said.
No, but it's a pretty good indication of someone who has an axe to grind, and that doesn't make for very good sourcing. Sharon and Neil's marital woes have long played out on the national stage. For instance, TalkLeft noted a Daily Dish article on Neil and Sharon's divorce back in March, in which Sharon expresses bitterness over the lack of support from the Bushes:
The former President Bush refused Sharon's request for a $467,000 loan to keep her Houston mansion, telling her to find something cheaper. "The divorce is final," the elder Bush wrote, "[and] the best thing for you to do is get on with your life. Close the unhappy chapter with Neil, find a job, and look to the future, not the past."
Sound advice, and perhaps it would have been better for Sharon to have taken it. Apparently, though, Sharon's request now appears like a low-grade extortion attempt, and her recent revelations smack of revenge. Cocaine has long been a focus for Sharon, as the same Daily Dish review of a Vanity Fair article also notices:
After Sharon pulled some hair out of Neil's head, his lawyers accused her of practicing voodoo. But Sharon shot back: "I pulled Neil's hair out because I wanted to get it tested for cocaine, not because of voodoo."
Does this mean she lied? No, not exactly, but it does indicate that (a) she's pretty fast and loose with accusations of cocaine use, and (b) she's not the most stable of people (read the rest of the Daily Dish article for more evidence of that). Since she appears, from all media accounts, to be the only named source for Kelley's accusations -- one more than Kelley usually gets -- this track record calls into question her veracity and her motives.
Newsweek has refused to play along, in a rather stunning development. Normally media outlets will accept books released by major publishers at face value, interviewing the author and addressing any issues on sourcing as part of their reporting. Newsweek took the unusual step of declining to review or report Kelley's work, in part because of her reputation, and in part because the publisher attempted to muzzle Newsweek from conducting their own investigation into Kelley's allegations. Nor are they the only magazine concerned with fact-checking Kelley before publication:
The book did not pass muster at Newsweek, however. Editor Mark Whitaker said his magazine was given an advance copy for a possible story "and we passed. We weren't comfortable with a lot of the reporting. We will write about it if it becomes a phenomenon and looks like it will have some impact on the campaign debate, not to further publicize the reporting in it."

Whitaker said he learned late yesterday that one of his reporters, without his approval, had signed a confidentiality agreement for the advance look at the book. The agreement, he said, would have barred Newsweek from pursuing the allegations without Doubleday's permission. "The publisher was trying to constrain us in any independent reporting we could do on the book, and that's not a condition I or our lawyers would ever agree to," Whitaker said.

Doubleday publicity director David Drake confirmed that the document said "the magazine would agree not to contact any third party to verify information contained in the book without our prior agreement," but said that Newsweek never made such a request. The magazine signaled its intention to go ahead with a piece for Monday, Drake said, and "we have yet to hear from anyone at Newsweek that the magazine reversed its decision. One can't help but speculate that the magazine is bowing to pressure from the White House," although Drake acknowledged he had no evidence of that.

Time Managing Editor Jim Kelly said he had not gotten an advance look at the book but "you obviously would have to fact-check the hell out of it." Excerpting a book "by Kitty Kelley is a problematic proposition," he said. Doubleday says it never offered first serial rights to keep the book's contents from leaking out.
Why would Kelley present such a problem for Time and Newsweek? Because she routinely presents baseless accusations from unnamed sources, and the thin sourcing she does identify usually comes from unstable people with little credibility. Her hack job on Nancy Reagan, in which Kelley implied that Ronald Reagan was a date-rapist and accused Nancy of having an affair with Frank Sinatra (after having written in her Sinatra biography of Sinatra's supposed distaste for Nancy until the 1980s), caused the New York Times to issue a retraction for its coverage of her book:
Kelley has written extensively researched, gossip-filled books on the British royal family -- which are packed with disputed details about their sexual practices -- Frank Sinatra, Elizabeth Taylor and Jacqueline Kennedy Onassis. But none generated a bigger furor than her 1991 biography of Nancy Reagan.

The New York Times, which obtained an advance copy, gave the book front-page display, saying it "could forever shatter" the Reagan myth through "allegations of scandalous sexual behavior" by the "woman who ruled the White House with a Gucci-clad fist." Max Frankel, then the paper's editor, said later that the story had been a mistake, and detractors accused the Times and other news outlets of retailing unconfirmed allegations.
And has Kelley learned from these past debacles? Apparently not, as even her editor notes:
Gethers said Kelley used more unnamed sources in the book than she generally does, but that this doesn't diminish its credibility.

"We either know who the sources are or are extremely confident from what Kitty said that they're genuine," he said. "People are very afraid to go on the record for this book. Kitty is a fearless reporter; even her detractors would acknowledge that. But she's tackling a sitting president of the United States and ex-president of the United States." Potential sources, he said, "are afraid that these people can literally ruin their lives, and ruin them socially in Washington."
The reliance on unnamed sources "doesn't diminish its credibility"? Of course it does! That's why people insist on knowing the accusers, so that their credibility can be assessed. Otherwise, anyone could make up anything about anyone else and no one would be able to tell truth from fiction.
I know that lefty bloggers like Oliver Willis are drooling over the blockbuster allegations and promoting them as Bush's doom. I find it enlightening that they readily accept the word of a disgruntled and unstable ex-wife of Bush's brother and possibly one or more unnamed sources, while they completely disregard over 250 combat veterans who put their names to their testimony in Unfit For Command and backed it up with evidence. The Left has very flexible standards when it comes to credibility these days.
Sphere It
View blog reactions
Posted by Ed Morrissey at September 8, 2004 5:12 AM
Trackback Pings
TrackBack URL for this entry is
Listed below are links to weblogs that reference Kitty Kelley Strikes Out At Newsweek, Time:
» Who is Kitty Kelley? from mypetjawa v. 2.0 (beta)
Kitty Kelley's new book The Family is causing quite a storm. Perhaps the biggest revelation in the book is that George W. "Bush did coke at Camp David when his father was President, and not just once either." Quite a... [Read More]
Tracked on September 8, 2004 8:06 AM
» Irony Much Redux? from Oliver Willis
Captain's Quarters, one of the sites that has been a leading trafficker in the discredited swift boat lies is tut-tutting those of us who are intrigued by Kitty Kelley's [Read More]
Tracked on September 8, 2004 8:47 AM
» Whaddya Mean "These Days"?!? from Ipse Dixit
"The Left has very flexible standards when it comes to credibility these days."... [Read More]
Tracked on September 8, 2004 11:22 AM
» Standards for Evidence from Confessions Of A Political Junkie
Captain's Quarters makes a good point in an article1 about Kitty Kelly's book. The Left has very flexible standards when it comes to credibility these days. 1For the most part, I will now refer to blog posts as articles if of some length and depth, unl... [Read More]
Tracked on September 8, 2004 8:34 PM
Captain Ed:
captain*at*captainsquartersblog.com
My Other Blog!
E-Mail/Comment/Trackback Policy
Comment Moderation Policy - Please Read!
Skin The Site

Hugh Hewitt
Captain's Quarters
Fraters Libertas
Lileks
Power Line
SCSU Scholars
Shot In The Dark
Northern Alliance Radio Network

Northern Alliance Live Streaming!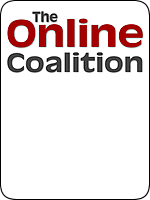 Proud Ex-Pat Member of the Bear Flag League!