« ACLU Succeeds In Attack On Boy Scouts
|
Main
|
An Unclear Picture In Pyongyang »
November 16, 2004
Marine Shoots Wounded Iraqi, Film At 11
An NBC News embed videotaped a Marine shooting an apparently wounded Iraqi POW in a Fallujah mosque yesterday, giving American audiences a front-row seat to an apparent war crime and sending antiwar activists into paroxysms of recrimination:
The U.S. military is investigating whether a Marine shot dead an unarmed, wounded insurgent during the battle for Falluja in an incident captured on videotape by a pool reporter.

The man was shot in the head at close range Saturday by a Marine who found him among a group of wounded men. The wounded men were found in a mosque that Marines said had been the source of small-arms and rocket-propelled grenade fire the previous day. ...

The Marines told the pool reporter that the wounded men would be left behind for others to pick up and move to the rear for treatment. But Saturday, another squad of Marines found that the mosque had been reoccupied by insurgents and attacked it again, only to find the same wounded men inside.

Four of the men appeared to have been shot again in Saturday's fighting, and one of them appeared to be dead, according to the pool report. In the video, a Marine was seen noticing that one of the men appeared to be breathing.

A Marine approached one of the men in the mosque saying, "He's [expletive] faking he's dead. He's faking he's [expletive] dead."

The Marine raised his rifle and fired into the apparently wounded man's head, at which point a companion said, "Well, he's dead now."
It's important to remember that (a) we have only seen one aspect of this incident, (b) none of us yet understand the context of it, and (c) this represents one Marine's actions, not official US policy or the American rules of engagement in Iraq. However, as Mitch Berg notes, that hasn't stopped some on the port side of the blogosphere from turning this into another Abu Ghraib:
But a number of leftyblogs, not being themselves rocket scientists, are trying to create an Abu Ghraib-like scandal out of this - and pin it on the Administration:

Lambert, while showing captures of the photos of the murder: "Let's watch Bush win Iraqi hearts and minds!"

Matthew Gross entitled his piece "Culture of Life", and said "Someday, not too far away, we'll tell the kiddies how the U.S. was once looked up to around the world, as a beacon of moral virtue. And you know what? They won't friggin' believe us."

Get a grip, people. It's not an administration policy, and it's not a sign that America is in decline. It's an alleged murder, with (it is likely) extenuating circumstances, none of which will help the Marine much if he's found guilty. It's a symptom of what a rotten thing war is.
Demagogue also has a typically helpful comment: "Remember, we are at war and it is important that we "Support Our Troops" - even the ones who are executing captives."
Well, we are supporting our troops, even when they get charged with war crimes -- at least, we'd like to see a court-martial before we give the Marine a first-class hanging, a concept that seems alien to some bloggers. Already, though, more context for this incident has surfaced, even in the CNN report. Perhaps this was on the mind of the Marine who killed the wounded captive:
About a block away, a Marine was killed and five others wounded by a booby-trapped body they found in a house after a shootout with insurgents.
Perhaps incidents like this were on the mind of the young Marine while in the middle of the combat zone, with responsibility for the safety of his unit. Or perhaps incidents like this, related to me by CQ reader Peyton Randolph, where a young woman was maimed for her efforts in assisting the wounded. The missing woman, Peyton reports, is a veteran of Iraq who had been home for three weeks after a wounded civilian she went to assist pulled out a gun and blew her kneecap off. The actions of the enemy in this war have to have some impact on the reasonable actions our forces take in protecting themselves and the people around them.
I suggest that everyone take a deep breath and let the Marines and the Navy Dept. investigate the incident and issue a report. Unless someone comes up with a memo that shows Donald Rumsfeld telling our troops that they can shoot anything that moves, this isn't an indictment of the war effort; at worst, it's one Marine that committed a crime, and from where I sit, it's probably not even that.
Sphere It
View blog reactions
Posted by Ed Morrissey at November 16, 2004 11:59 AM
Trackback Pings
TrackBack URL for this entry is
Listed below are links to weblogs that reference Marine Shoots Wounded Iraqi, Film At 11:
» Oh NO! Not Again from Total war
A report is out that a US Marine has shot a wounded prisoner... [Read More]
Tracked on November 16, 2004 12:20 PM
» Care Package To Marine from GOP and the City
I will be sending a care package to Lcpl Brian Hooper in Iraq. All I know is that he's a Marine and he's been sent some cards and a few books. My package will inlude a few PS2 games, DVDs, some books, and CDs. Follow link to find out more [Read More]
Tracked on November 16, 2004 3:09 PM
» 13 Zero Days Since Last Beheading Video, and why Kevin Sites is a traitor from The Jawa Report
UPDATE: I spoke too soon. Margaret Hassan has been murdered in a new video tape. I has been 13 days since the last time terrorists released a beheading video. The terrorists are on the run. For the past several months... [Read More]
Tracked on November 16, 2004 4:48 PM
» Say Hello To Allah... from Generation Why?
Why do journalists continue to insist it's ethical journalism to prosecute good people before the facts are all out (or to ignore any context surrounding the story) while at the same time claiming a duty to protect the rights of criminals and terrori... [Read More]
Tracked on November 16, 2004 5:57 PM
» Rice Likely To Succeed Powell from Bella The Dog
Captain's Quarters and LGF are all over this one as well. The smoking paragraph: Sites reported a Marine in the same unit had been killed just a day earlier when he tended to the booby-trapped dead body of an insurgent. [Read More]
Tracked on November 16, 2004 8:18 PM
» http://www.politicalmusings.net/archives/2004/11/16// from :: Political Musings ::
The video taped shooting of a US Marine shooting an Iraqi insurgent is causing loads of controversy. Several things need to be kept in mind before this young man is tried and convicted in the press. We certainly do not know the circumstances that lea... [Read More]
Tracked on November 16, 2004 10:27 PM
» Unconscionable from The Cool Blue Blog
The recent incident concerning the shooting of an Iraqi by a Marine in Fallujah incites in me nothing but contempt for the folks at NBC. Certainly they had to be aware that broadcasting this tape would be used as [Read More]
Tracked on November 17, 2004 1:30 PM
» Non Sequitur Light 100's... from My Sandmen
Captain's Quarters provides further illumination of contextual facts that should have been readily apparent to Mr. Sites prior to the release of NBC video condemnation of the Marines... [Read More]
Tracked on November 18, 2004 12:31 AM
» Marine shoots wounded al Qaeda fighter in a Falluj from too much truth to swallow
The Marine's shooting of a wounded unlawful combatant was not a war crime but instead an act intended to preclude a war crime by the wounded al Qaeda fighter: perfidy (i.e., feigning to be incapacitated by wounds). The Marine might have viol... [Read More]
Tracked on November 20, 2004 10:27 AM
Captain Ed:
captain*at*captainsquartersblog.com
My Other Blog!
E-Mail/Comment/Trackback Policy
Comment Moderation Policy - Please Read!
Skin The Site

Hugh Hewitt
Captain's Quarters
Fraters Libertas
Lileks
Power Line
SCSU Scholars
Shot In The Dark
Northern Alliance Radio Network

Northern Alliance Live Streaming!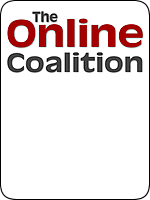 Proud Ex-Pat Member of the Bear Flag League!