« Showing Their Class
|
Main
|
ABC News: Too Lazy To Hide The Bias »
January 19, 2005
Opening Her Mouth And Removing All Doubt (Updated!!)
Sometimes I wonder if Barbara Boxer ever listens to herself and cringes. If so, yesterday certainly provided opportunities for winces galore as the senator from California kept providing evidence of her status as one of the least intelligent members of the upper chamber. In just her opening statement for her portion of Condoleezza Rice's confirmation hearing, she managed to embarrass herself and her constituents multiple times:
Dr. Rice, before I get to my formal remarks, you no doubt will be confirmed -- that's at least what we think.
We think there's no doubt? And her favorite color is plaid, too.
And if you're going to become the voice of diplomacy -- this is just a helpful point -- when Senator Voinovich mentioned the issue of tsunami relief, you said -- your first words were, "The tsunami was a wonderful opportunity for us." Now, the tsunami was one of the worst tragedies of our lifetime -- one of the worst -- and it's going to have a 10-year impact on rebuilding that area. I was very disappointed in your statement. I think you blew the opportunity. You mention it as part of one sentence.
So not only does Boxer deliberately misinterpret the word "wonderful" as a qualifier to "tsunami" instead of "opportunity" unlike any rational interpretation of that phrase, she admits that she took the quote out of context. In fact, Rice never said "wonderful opportunity" at all. Here's what she said about tsunami relief:
We're spending billions to fight AIDS and tuberculosis and malaria and other diseases, to alleviate suffering for millions and help end public health crises. America has always been generous in helping countries recover from natural disasters and today we are providing money and personnel to ease the suffering of the millions afflicted by the tsunami and to help rebuild those nations' infrastructure.
I've searched the entire transcript for the words tsunami, wonderful, and opportunity, and Rice simply never made the statement Boxer alleges. She lied. (Updated below!)
And I would hope to work with you on this, because children are suffering, we're worried they're going to get in the sex trade.
"Get into" the sex trade? We're worried that they will be stolen and forced into the sex trade. However, since the sex trade happens to be one of California's leading industries -- they produce about 90% of all the pornography in the US -- I think Boxer may have wanted to soften her stance on the issue.
I am -- Dr. Rice, I was glad you mentioned Martin Luther King -- it was very appropriate, given everything.
There's nothing like a rich white woman giving her approval of a black woman's reference to Dr. King to define the term "limousine liberal."
And one of the things that matters most to my people in California and the people in America is this war in Iraq.

Now, it took you to page three of your testimony to mention the word "Iraq." You said very little really about it, and only in the questioning have we been able to get into some areas. Perhaps you agree with President Bush, who said all that's been resolved. I'm quoting today's Post: "Bush said in an interview last week with the Washington Post that the '04 election was a moment of accountability for the decisions he made in Iraq." But today's Washington Post/ABC poll found that 58 percent disapprove of his handling of the situation, to 40 percent who approve -- and only 44 percent said the war was worth fighting.
Well, which is it, Senator? Because we held this really big poll in November with a sample size of 120 million voters, and they re-elected George Bush 51-48. Either your poll numbers are off, or it's not the biggest issue on the mind of American voters. Since the Democrats and John Kerry made the election all about Iraq, I'd say that Bush has a fair interpretation on the meaning of his victory.
I don't know if you saw the movie, "The Fog of War" -- war is a nightmare, you know that. Colin Powell I think was the most eloquent I've heard on it, because he's seen it himself -- he's been there and done it. And I don't want to have you in a circumstance where you're writing something years later about the fog of war.
Another California industry reference that explains Barbara Boxer: everything she knows she learned from the movies. Perhaps Boxer doesn't understand that Rice wasn't the Secretary of Defense, although she can be excused on this point, as none of the Democratic senators were briefed on this point. One after the other, they grilled Rice on troop levels as if she was a member of the military chain of command. She kept telling them that her job did not involve that kind of analysis, but by God they had someone on the stand they could use to score cheap shots, and all of them took that, er, wonderful opportunity to do so.
Perhaps the people of California will review this transcript and understand what an idiot they have representing them in the Senate. Unfortunately, the people of Minnesota have the same problem with their senior Senator as well. I hope that we react better in 2006 than Californians did in 2004.
UPDATE: My good friend Xrlq was certain that he heard Boxer's statement, and did a little research. It turns out (shockingly!) that the New York Times transcript was incomplete -- so Boxer didn't flat-out lie. However, it really looks even worse when you see the CNN transcript:
VOINOVICH: ... I think what we're doing in the tsunami right now is wonderful. I think it's -- but we have got to show people that we love them, that we are for democracy, that we want them to enjoy the same thing but we haven't any hidden motives. What are you planning on doing in that area to respond to that?

RICE: Senator, first of all, I do agree that the tsunami was a wonderful opportunity to show not just the U.S. government, but the heart of the American people. And I think it has paid great dividends for us.
Rather than a characterization of the tsunami as a "wonderful" thing belonging to Rice, it's clear that the characterization was Voinovich's -- and Rice couched her answer around the parameters of his question. It's also quite clear to everyone with half a working cerebellum that what both meant was that the opportunity to respond was wonderful, and not the tsunami itself. Boxer didn't lie about the existence of the statement, but she certainly and dishonestly micharacterized it completely. One wonders why Senator Voinovich didn't correct the record.
And never trust transcripts from the New York Times. Apparently they can't even take dictation straight.
Sphere It
View blog reactions
Posted by Ed Morrissey at January 19, 2005 12:45 PM
Trackback Pings
TrackBack URL for this entry is
Listed below are links to weblogs that reference Opening Her Mouth And Removing All Doubt (Updated!!):
» Somebody needs to box Boxer's ears from Airborne Combat Engineer
I've been trying to stay away from politics since the election, but Barbara Boxer went WAY BEYOND THE PALE in attacking Condi Rice yesterday. I was going to compose something, but I couldn't do it better than Captain Ed already [Read More]
Tracked on January 19, 2005 7:07 AM
» Delusional Senators from Secure Liberty
Well the questioning of Coldoleeza Rice by lesser people has begun. Let's take a look at some of idiotic questions from Democrat Senators. "This is a pattern here of what I see from you," Boxer said. "It's very troubling. ... It's hard for me to let g... [Read More]
Tracked on January 19, 2005 8:18 AM
» California's Shame from RightPundit
Sensible Californians everywhere are waking up this morning, reading or watching what Barbara Boxer said yesterday at Condi Rice's confirmation hearing and have to be wondering to themselves, "Oh my goodness, did we really elect this women as our sen... [Read More]
Tracked on January 19, 2005 9:50 AM
» Boxer gets caught in her own lie from Ramblings' Journal
Senator Barbara Boxer (Raving Moonbat-CA), in her zeal to try to attack Secretary of State-designee Condoleezza Rice during confirmation hearings on Capitol Hill yesterday, falsely insisted that WMD was the only thing that Congress voted on when author... [Read More]
Tracked on January 19, 2005 10:16 AM
» Boxer gets knocked out from JivinJehoshaphat
Aramando at the liberal blog Daily Kos states, "Certainly Senator Barbara Boxer held Dr. Rice to account as she told us she would yesterday afternoon." Do you mean made a fool of herself to anyone willing to check? He also has an interview with Bo... [Read More]
Tracked on January 19, 2005 12:41 PM
» Condi Rice And The Squad Of Liberal Losers from La Shawn Barber's Corner
Update: Welcome Instapundit readers. Pull up a chair and stay awhile. ;) **** I may have some comments on Condoleezza Rice's confirmation hearing later today. In the meantime, see these related posts: Open Letter To A Liberal Columnist and All Con... [Read More]
Tracked on January 19, 2005 2:44 PM
» Boxer from Dangerous Dan
Captain's Quarters does a rather nice fisking of some of Barbara Boxer's insulting comments during the Rice confirmation hearing. Check it out. [Read More]
Tracked on January 19, 2005 2:57 PM
» Condi Rice Gets The Nod from Powerpundit
Only Senators Boxer and Kerry (nicknamed "dummy" and "loser," respectively) went against Condoleeza Rice, as the Foreign Relations Committee voted to confirm her 16-2. Of course, John Kerry would have voted against any good candidate (and Condi is a s... [Read More]
Tracked on January 19, 2005 4:18 PM
» Babs Knows Beans About Rice from damnum absque injuria
Between this, this, and this, and given the unavailability of this for people who work here, I'm beginning to think that this may not be such a bad idea after all. [Read More]
Tracked on January 19, 2005 4:26 PM
» The Politics of Forgetting Our Fallen from Sisyphean Musings
One of my pet peeves is when politicians deny the sacrifices by our military for political points. Especially when we're talking about the ultimate sacrifice. Senator Barbara Boxer did just that today at the Senate Foreign Relations confirmation hear... [Read More]
Tracked on January 19, 2005 4:30 PM
» Senate Foreign Relations Committee Endorses Condoleezza Rice from bLogicus
Condoleezza Rice was overwhelmingly endorsed by the Senate Foreign Relations Committee today to be the next secretary of state, but only after some spirited exchanges signaled that Iraq will be a divisive issue in President Bush's second term. The 16-t... [Read More]
Tracked on January 19, 2005 6:19 PM
» Senator Barbara Boxer Wins a Rare Double Dodo from EagleSpeak
It takes a rare combination of stupidity and, well, stupidity to earn an EagleSpeak Double Dodo Award. In fact, iin the short history of the award, this is the very first such award. But Senator Barabara Boxer has rare combination of smugness cou... [Read More]
Tracked on January 19, 2005 8:27 PM
» Boxer and Rice - Sparks Fly from Much of a Which of a Wind
Robert Tagorda, over at OutsidetheBeltway, is trying to track down the reference. Seem like the NYT's transcript doesn't mesh with some others.... Captain Ed (via Xrlq) clears things up. But it's even worse when you see the transcript: [Read More]
Tracked on January 19, 2005 9:32 PM
» The Boxer Asshattery from Flopping Aces
Why oh why is it that the most stupid vile politicians come from my state? Can anyone tell me please. We had a great one, Ronald Reagan, and it's gone to hell since then. [Read More]
Tracked on January 19, 2005 10:34 PM
» Box her from Commonwealth Conservative
Captain Ed is just smacking California Sen. Barbara Boxer around over at Captain's Quarters. It's a fun read; this is just an excerpt: Sometimes I wonder if Barbara Boxer ever listens to herself and cringes. If so, yesterday certainly provided op... [Read More]
Tracked on January 19, 2005 11:05 PM
» enator Chafee - can we just give this guy to the Democrats? from The Cliffs of Insanity
No surprise that Kerry, bitter from his recent loss to President Bush, voted against Rice. He is a small, inconsequential man who continues to demonstrate the wisdom of the voters' choice in November. What caught my eye was this startling piece of ... [Read More]
Tracked on January 19, 2005 11:44 PM
» Boxer vs. Rice from Dougie Pundit
Much has already been written about Boxer's feeble criticisms and outright misstatements, including here and here and here and here. That Senator Boxer could make so many factual errors while accusing Rice of lying is ironic to say the least. There i... [Read More]
Tracked on January 21, 2005 3:02 PM
Captain Ed:
captain*at*captainsquartersblog.com
My Other Blog!
E-Mail/Comment/Trackback Policy
Comment Moderation Policy - Please Read!
Skin The Site

Hugh Hewitt
Captain's Quarters
Fraters Libertas
Lileks
Power Line
SCSU Scholars
Shot In The Dark
Northern Alliance Radio Network

Northern Alliance Live Streaming!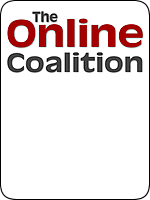 Proud Ex-Pat Member of the Bear Flag League!