« The Non-Existent Cuts At The VA
|
Main
|
Transformative Power Of Democracy Redux »
February 7, 2005
MSM Silence On Eason Jordan (Updates!)
The mainstream media has spent another news cycle ignoring the Eason Jordan scandal, where he has been discovered to have made repeated claims of atrocities deliberately committed by US troops against reporters. CNN felt that Eason's Fables could be so damaging that they took the unusual step of not only e-mailing a statement to those who e-mailed their complaints, but also to bloggers who posted on the story but never sent a complaint to CNN. (We believe they worked off of Hugh Hewitt's link list on the scandal.)
However, despite the obvious concern at CNN, they still have posted nothing on the story, not even their own statement. The Washington Post, where Howard Kurtz was rumored to have been working on this story, likewise has nothing on its pages or website this morning, more than 36 hours after it achieved national prominence from broadcast and bloggers. Likewise, the "Paper of Record" managed to avoid recording anything on this story. The Los Angeles Times provides nothing on its West Coast pages.
What about CNN's competitors? MS-NBC gives us a goose egg. Ditto for CBS News, although that may well be a case of professional courtesy. ABC News gives Eason a pass. Even Fox carries nothing on the controversy.
Here we have the man running a major news organization who has accused the US military, on at least two separate occasions in the last three months, of atrocities specifically aimed at journalists -- and the news media remains completely silent about it? Does that make any sense to you, other than a deliberate media blackout? Hell, even Eason Jordan responded, if completely inadequately -- doesn't that make the newspaper or the web sites?
The MSM has circled the wagons. Don't let them get away with it.
UPDATE: Fox did have one mention on this from Monday night, when Brit Hume included it in The Grapevine, his blog, after apparently mentioning it on air. However, Fox has not mentioned it since, nor has it picked up on the pattern of Eason Jordan's allegations. I'm not sure why they decided to just drop it, but it looks like they have.
UPDATE II, 2:57 PM CT: Still nothing on all of the broadcast web sites. The newspapers won't have anything until tonight at the earliest, if they cover it at all.
UPDATE III and BUMP, 11:00 PM CT: None of the links to searches on the MSM sites still come up with any stories containing Eason Jordan and Davos in them. I suggest that we link to these searches every day and ask the mainstream news media why we find nothing on allegations by Eason Jordan of the American military torturing and murdering journalists.
UPDATE IV: Welcome, Lucianne readers! Good to have you on board.
UPDATE V, 2/4 12:25 PM CT: Every single search listed above still comes back empty. Every single major media outlet has ignored this story. How much longer can they hold out?
UPDATE VI, 2/4 16:48 CT: Still nothing on from searches on all sites linked above. The American media outlets don't seem to care about allegations of assassination plots against their own employees. Does that tell you anything about Eason Jordan's credibility amongst his peers?
UPDATE VII, 20:40 PM: Nothing but silence on all fronts ...
UPDATE VIII, 2/5 07:45 AM: Still not a word from these leading lights of the media.
UPDATE IX, 22:30: The media blackout continues. Let the blogs continue to demand an explanation of Eason's Fables, as well as the MSM's protection of Jordan and his slanders.
UPDATE X, 2/7 06:39: Still nothing on any of the search engines. They continue to ignore the story ... and us. We should be expanding our demands past CNN to all news agencies now, asking for answers for the dearth of honest reporting on Eason Jordan.
Sphere It
View blog reactions
Posted by Ed Morrissey at February 7, 2005 6:40 AM
Trackback Pings
TrackBack URL for this entry is
Listed below are links to weblogs that reference MSM Silence On Eason Jordan (Updates!):
» U.S. Troops targeting Journalists? from FullosseousFlap's Dental Blog
And Captain Ed over at Captain's Quarters has a good analysis of the MSM's attempt to spin the story: [Read More]
Tracked on February 3, 2005 9:55 AM
» The state of Eason Jordan from Posse Incitatus
The Posse didn't catch the president's speech last night. [Read More]
Tracked on February 3, 2005 10:02 AM
» Release the Transcript from DOUBLE TOOTHPICKS
Now we know a videotape exists! CNN, please report on this story -- and please include a transcript of Jordan's remarks. For the sake of truth. [Read More]
Tracked on February 3, 2005 2:19 PM
» Eason Jordan: Correspondence with CNN from TigerHawk
A loyal TigerHawk reader has been corresponding with CNN on the matter, and sent me the following exchange, fresh this morning. [Read More]
Tracked on February 4, 2005 11:29 AM
» Glad We Cleared That Up from PBS Watch
I received the following response from the CNN jabberwocky ... The leftwing blogosphere is also maintaining radio silence. Apparently they can spot a loser if he's not a presidential candidate. [Read More]
Tracked on February 4, 2005 1:20 PM
» The Eason Jordan Repository II from La Shawn Barber's Corner
Read the original post and The Eason Jordan Repository I for background on this subject. This is Day Two or Three of the Eason Jordan blog swarm, and the controversy finally made the papers. Is the Washington Times considered Big Media? So far they... [Read More]
Tracked on February 4, 2005 1:45 PM
» What do these have in common? from Pekin Prattles
CNN.com These are the headlines on their page....the leads to all the news that is the news! They are answering, via their PR flak, the charges against Eason Jordan..... [Read More]
Tracked on February 4, 2005 4:55 PM
» Pollution... from Blogotional
They do make reference to how these solar magnetic storms affect people. I for one have felt no effect -- but maybe it explains all this. [Read More]
Tracked on February 4, 2005 7:20 PM
» The Eason Jordan Story: Enough is Freaking Enough from The Sundries Shack
Okay, now this is just getting ridiculous. Earlier this week, Eason Jordan, the man who runs CNN's news department and a otherwise high honcho in the company made an allegation at the Davos forum in front of an international audience. He said that ... [Read More]
Tracked on February 4, 2005 7:37 PM
» Eason Jordan Video To Surface from Powerpundit
The blogger Sisyphean Musings will obtain a copy of the videotape of Jordan's comments by next Wednesday. (via Hugh Hewitt) Major media are no longer going to be able to hold out on this story. Critical mass is imminent. On continued mainstream media s... [Read More]
Tracked on February 4, 2005 10:05 PM
» It's been a long, wild ride this week... from Down deep in Texas: The View from Waco
In the meantime, head over to Captain Ed's and get a handle on the latest MSM outrage. Ed has been all over this thing like ugly on an ape. [Read More]
Tracked on February 4, 2005 11:26 PM
» CNN accusing Pentagon of proproganda? from Hidden Nook
Excuse me! Wasn't it CNN a while ago accusing (through their mis-information minister Eason Jordan) the pentagon for "targeting their journalists" with a body count of 12 dead (later on reduced to three)? Now they are claiming that the Pentagon can n... [Read More]
Tracked on February 5, 2005 9:16 PM
» Fascinating to watch a "blogswarm" in progress. from The Radical Centrist
I was chatting with some folks last night and the talk got around to the news of the week. I was able to let them in on what will be a big story in the coming week. Like all of [Read More]
Tracked on February 6, 2005 4:09 AM
» Israeli Bloggers Please Take Note from Cosmic X
We all like to complain about the Israeli MSM. I propose we do something about it! The world has changed. The MSM no longer has a monopoly on the flow of information. Bloggers can play a part in keeping the Israeli MSM honest. Rathergate was a good e... [Read More]
Tracked on February 6, 2005 5:15 AM
» Come-uppance for Eason Jordan? from The Key Monk
Let's be clear: Eason Jordan peddled a false accusation that slandered the US military with no proof, and apparently no belief in the accuracy of the allegation. Yet he stated the claim that US forces had deliberately targeted journalists in Iraq as fa... [Read More]
Tracked on February 6, 2005 4:45 PM
» testanchor394 from testanchor336
testcomment466 [Read More]
Tracked on November 15, 2005 1:05 PM
Captain Ed:
captain*at*captainsquartersblog.com
My Other Blog!
E-Mail/Comment/Trackback Policy
Comment Moderation Policy - Please Read!
Skin The Site

Hugh Hewitt
Captain's Quarters
Fraters Libertas
Lileks
Power Line
SCSU Scholars
Shot In The Dark
Northern Alliance Radio Network

Northern Alliance Live Streaming!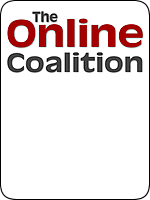 Proud Ex-Pat Member of the Bear Flag League!