« The Details That Destroy Eason's Fables
|
Main
|
Cox & Forkum On Eason's Fables »
February 6, 2005
My Super Bowl Prediction (And Live Blog!)
Putting aside the Eason's Fables efforts for the evening, I'll be live-blogging the entire Super Bowl spectacle. To kick it off (at 5:17 PM CT), I'll give you my prediction ... I can't see anyone taking out the New England Patriots. They beat the best offense (Indianapolis) in limiting them to one field goal. They beat the best defense (Pittsburgh) by scoring 34 points on them (and an additional 7 against their offense). The Eagles are good, but the Patriots -- they're unbelievable. My prediction: Pats, 41-24.
My other prediction: no wardrobe malfunctions.
5:25 - Michael Douglas honors WWII veterans, a classy way to start the festivities. It certainly signals a better tone than the pseudo-sadomasochistic dance routine of Janet Jackson and Justin Timberlake. Now we see George HW Bush and Bill Clinton introduced; I wonder how many of those veterans want to see Clinton honored along with the people who actually served in the military.
5:36 - I guess Clinton irritated Michelle Malkin earlier, in a way typical of most politicians, I would presume. Don't forget that his wife still has elections to win, presumably a national one in 2008.
5:39 - Terrell Owens is playing. Well, I would have predicted against that...
5:42 - First challenge will overturn the fumble, but Andy Reid will only get one more for the entire game. Giving it up in the first two minutes to reverse a turnover by his offense doesn't put much confidence in their ability ...
5:50 - Two series, same score -- zip. The Pats made some headway on field position, though. Belichick will wear the Eagles down that way if he can ...
5:54 - Okay, let me get this straight. Ice Cube went out and made the XXX sequel from Vin Diesel's original. Vin went out and made ... The Pacifier? Is there a Hollywood agent in the house?
6:01 - Yeah, I hate the GoDaddy commercial. I hate GoDaddy even more -- they routinely work with the worst spammers and do nothing about them. May I suggest a server failure?
6:06 - Now James, I did say I was live-blogging the Super Bowl spectacle. Good to have you on board, man! I assume there won't be any opportunity for that California triumphalism tonight?
6:13 - The third turnover finally counts for the Pats, stopping what looked to be a promising Eagles drive. Donovan McNabb looks out of control, and he's been lucky up to that last play. The Pats have a long field in front of them, though.
6:18 - Both quarterbacks need to settle down. McNabb almost threw another pick after getting great field position off the Pats punt.
6:20 - Another turnover by the Eagles, and this isn't on the 3-yard-line. The Pats now have good field position.
6:22 - End of Q1, a scoreless quarter. This is the quarter I believe the Eagles will wish they had back. The Pats need to settle down a bit, and now that they have the ball in decent field position, they could put a definite hurt on the Eagles. This is turning out to be a better defensive game than I anticipated!
6:29 - What a pretty pass by McNabb! Great job!
6:32 - Eagles score first, on a 7-yard pass from McNabb to LJ Smith. Great offensive series. Let's see how the Pats react ...
6:35 - Okay, I have to admit that I laughed out loud at the Lays commercial where the kids threw MC Hammer back over the fence ...
6:42 - Second non-turnover called by the refs. I know that the Pats will get it overturned on challenge -- but why can't the refs get it right the first time? Both times the player was clearly down. The Pats are doing a nice job moving the ball now.
6:48 - Brady loses the ball -- and he looks like the rookie in this quarter now. He needs to settle down. The game isn't out of hand, but Brady needs to get a grip really quick, or it will be.
6:50 - He's lucky; they got a bad punt by the Eagles and will start on their 40.
7:00 - Pats tie it up on a 4-yard pass play from Brady to Givens. Nice series, and the short field burned the Eagles. They left 70 seconds on the board, though. McNabb can still move the ball if the Eagles can get good field position on the kickoff ...
7:06 - Bad omen for NE: Eugene Wilson gets hurt and goes off the field. Their depleted secondary looks even more vulnerable, and you know that McNabb will exploit that in the second half.
7:10 - Tie game going into the half, 7-7. Looks like a classic Super Bowl...
7:25 - Thanks for the link, Glenn, and my friends at Ankle-Biting Pundits are also liveblogging, I see ...
7:27 - I hope that Kid Rock, Janet Jackson, and Justin Timberlake are attending Sir Paul's School on Showmanship. You see, kids, when you have real talent, you don't need to grab your crotch and rely on pseudosadomasochistic pantomimes in order to get attention. The First Mate and I saw Sir Paul the last time he came through St. Paul, and he hasn't lost much off his game.
7:46 - NE has the ball and moving in fits and starts. Mostly it's just Brady and Deion Branch, who have teamed up for almost every yard on this drive. Branch just caught a pass to the 2.
7:47 - Mike Vrabel made a juggling catch that even a regular receiver would have a problem making, especially when he got interference from Jevon Kearse. 14-7 Pats, and at least someone else than Branch made a play for Brady.
7:53 - Now, that's a commercial ... Anheuser-Busch's thank you to the troops was well done. And I hope it inspires that kind of reception whenever and wherever our troops are.
7:56 - The Pats stop the Eagles on the next series, which puts the pressure on the Eagles' D. A great punt return got started on a hold, so the Pats will start deep in the hole. Let's see if the running game gets on track here.
8:02 - No good on the running game, although it hardly looks as if the Pats want to give it an honest shot. But thanks to a good punt and a botched return, the Pats won't give up field position on the punt.
8:06 - Hey, my friend Kevin McCullough is also live-blogging!
8:10 - No one's quitting yet on the Eagles - they've just tied the game up on a McNabb-Westbrook score. This has become a very good game!
8:20 - End of Q3, tied 14-14, and both teams playing much better ball than in the first quarter. This will be a terrific finish to a great game, I'm sure ...
8:23 - Pats have the running game going, and that might make the difference in this quarter.
8:24 - Pats stuff it into the end zone on a Corey Dillon 2-yard run as the Pats start the quarter by going into the lead, 21-14. I expect that the Eagles will have a response ready ...
8:31 - BIG defensive stop for the Pats, and now they get the ball back in Eagles territory. This is their chance to put some distance between themselves and the pesky Eagles.
8:32 - Say, was that Craig Westover in that MasterCard commercial?
8:34 - What a catch by Deion Branch! I thought that was a pick!
8:40 - Chris Collingsworth is all wet. That running play on third down was a dumb call. Brady has been hot, and one low-risk attempt to get into the end zone would have been no problem; even a sack would have left them well within chip-shot range for Vinatieri. Pats lead by 10, but the Eagles have to feel pretty good it's not 14.
8:45 - That's probably one too many turnovers by Donovan McNabb -- if the Pats put together a good drive, they'll eat up whatever time the Eagles need to get back into the game.
8:49 - Good reaction by the Eagles D, but the offense lost two minutes and about 50 yards.
8:54 - The Eagles are playing dink-n-dunk while the clock ticks ... they're going to run out of time.
8:57 - Okay, Freddie Mitchell may have gotten his first down, but these guys are losing precious time while they huddle up and have long conversations. Do they want to win this game, or just make the spread?
8:59 - Two-minute warning -- and the Eagles are still playing dink-n-dunk. They may score here, but I doubt they'll have any time left if they do.
9:03 - Or maybe they will! Philadelphia scores on a perfect strike down the middle, with 1:48 left. They'll need an onsides kick to do it, I'd think.
9:06 - The onsides flopped. The Eagles will have to try to steal the ball somehow.
9:11 - Punting is the better decision. A 52-yarder is iffy, and if Vinatieri missed it, the field position would have been too good. Best to put it out inside the 20 and make the Eagles work for it.
9:13 - Beautiful punt, on the 4 with 46 seconds left. What a game!
9:14 - Lousy time management will kill them. No, I'm wrong, the Harrison pick will do it instead. Congrats, Pats! What a terrific Super Bowl, although in the last five minutes, the Eagles did just about everything they could to give the game away with their terrible clock management.
9:17 - Deion Branch should be the MVP, or maybe Tedy Bruschi. Brady will probably get it, but I don't think he played all that great a game.
9:25 - The scroll confirms that Branch won the MVP -- a good call!
Thanks to all of you who hung around for the live-blogging. This one really was a good game. I'd still say that the '79 Steelers-Cowboys game or the Rams-Titans were the best, but this was pretty darned good.
Sphere It
View blog reactions
Posted by Ed Morrissey at February 6, 2005 5:16 PM
Trackback Pings
TrackBack URL for this entry is
Listed below are links to weblogs that reference My Super Bowl Prediction (And Live Blog!):
» Live-blogging the Superbowl Commercials from The Flag of the World
I neither know nor care enough to comment on the actual game today, like Captain Ed is doing--but I do know commercials. So, I'll be blogging those! Enjoy! [Read More]
Tracked on February 6, 2005 5:37 PM
» Superbowl Day is Turducken Day! from OKIE on the LAM - In LA
[Captain's Quarters is live blogging the Superbowl, check it out!] I've added a new category for sorting posts today, Culinary Delight, because if I'm not working, blogging, puttin' the "pedal-to-the-metal" in the B'ville or watching FOXNews,... [Read More]
Tracked on February 6, 2005 6:32 PM
» Super Bowl Blogging from The Political Teen
Super Bowl blogging: Jordon Golson and Kevin McCullough are doing a great job Live Blogging. UPDATE: Captain's Quarters... [Read More]
Tracked on February 6, 2005 6:50 PM
» Super Bowl liveblogging from Commonwealth Conservative
I see that Captain's Quarters is liveblogging the Super Bowl. I'm watching, but there are too many people here even to attempt liveblogging the game. It's been a good game thus far, however -- tied at halftime. [Read More]
Tracked on February 6, 2005 7:23 PM
» Super Bowl Live Blogging - Second Quarter from Borgard Blog
Super Bowl Live Blogging - Second Quarter Miller Lite with lame commercial attacking Budweiser. Yeah, at least that prediction is coming true. Kind of like "Sun rises in East" though.... [Read More]
Tracked on February 6, 2005 7:38 PM
» Live Blogging Super Bowl XXXIX from Joust The Facts
Okay, it's already the end of the first period, and I know I'm getting a little bit of a late start. [Read More]
Tracked on February 6, 2005 7:44 PM
» The Super Bowl (Katie style) from The MUSC Tiger
The following is Katie's "version" of the Super Bowl. It's sports through her eyes. I'll add comments when I feel it necessary...usually in bold. -Jeremy Jenks will chime in in italics. 6:29 PM: Watching the soldiers, vets, etc. Dad Bush... [Read More]
Tracked on February 6, 2005 7:47 PM
» The Meaning of "Win" from Myopic Zeal
Michelle Malkin comments on the fact that Clinton can't even give a straight answer to the simple question of his Super Bowl prediction. Bush 41 gives a succinct answer: Patriots by 14. Clinton hesitates, brags that both teams' hometowns "voted f... [Read More]
Tracked on February 6, 2005 7:50 PM
» Super Bowl Liveblogging from Cheese and Crackers
My prediction: 31-21 Patriots. Kevin McCullough is also liveblogging the SB. Captain's Quarters is also liveblogging. [Read More]
Tracked on February 6, 2005 8:05 PM
» The Game from A planet where apes evolved from MAN?!?
OK, it is half time.7-7I am on the edge of my seat.And the wings are not sitting well.But bow I can get up and get some antacid.I have a stainless steel stomach. [Read More]
Tracked on February 6, 2005 8:24 PM
» Go Birds! from Balance Sheet
Last time they won an NFL championship I was seven years old. That was 45 years ago. Lets go Eagles! UPDATE 1540 local: Only two more hours of pregame to go. Could they drag this out any longer? UPDATE: First... [Read More]
Tracked on February 6, 2005 8:27 PM
» 2005 Superbowl from LiveBlogging.org
The New England Patriots and the Philadelphia Eagles will face off in Jacksonville, Florida, for Superbowl XXXIX. With this year's big game, liveblogging has caught the attention of marketers: "Bloggers tackle the Super Bowl": Cincinnati-based Int... [Read More]
Tracked on February 6, 2005 9:20 PM
Captain Ed:
captain*at*captainsquartersblog.com
My Other Blog!
E-Mail/Comment/Trackback Policy
Comment Moderation Policy - Please Read!
Skin The Site

Hugh Hewitt
Captain's Quarters
Fraters Libertas
Lileks
Power Line
SCSU Scholars
Shot In The Dark
Northern Alliance Radio Network

Northern Alliance Live Streaming!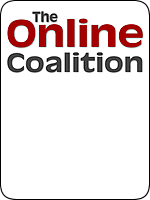 Proud Ex-Pat Member of the Bear Flag League!