« The Party Of Media Silence
|
Main
|
EU Won't Recognize Hezbollah As Terrorist Group »
February 17, 2005
Timeswarm On Guckert?
In an effort reminiscent of Howell Raines' vendetta against the Augusta Masters Tournament, the New York Times editorial board appears to be on the verge of initiating a "Timeswarm", having its columnists focus on one target as a cause celebre. In this case, however, the target hardly justifies the puffery it receives and the Times' disproportional coverage calls into question its media blackout on the Eason Jordan affair.
Both Frank Rich and Maureen Dowd, in an odd coincidence, write columns on the national danger that Jeff Gannon/James Guckert represents. Guckert, you'll recall, worked for Talon News (under the nom de plume "Jeff Gannon"), a small-time and lightly regarded news service owned by a Republican donor and party activist. Whether or not Talon can be described as a "real" news service gets debated rather lukewarmly by people on either side of the issue, which lets one know exactly how seriously it ever was taken. After throwing a few ludicrous softball questions at President Bush, a couple of hard-left blogs turned up a lot of embarassing sexual innuendo about Guckert that forced him to resign from Talon News.
Rich links this to the Armstrong Williams case of payola, but never provides a shred of evidence that Guckert ever got paid by the Bush administration. However, before he gets there, Rich manages to repeat all of the gay-lifestyle info dug up by Americablog and others to out Guckert:
How this happened is a mystery that has yet to be solved. "Jeff" has now quit Talon News not because he and it have been exposed as fakes but because of other embarrassing blogosphere revelations linking him to sites like hotmilitarystud.com and to an apparently promising career as an X-rated $200-per-hour "escort." If Mr. Guckert, the author of Talon News exclusives like "Kerry Could Become First Gay President," is yet another link in the boundless network of homophobic Republican closet cases, that's not without interest. But it shouldn't distract from the real question - that is, the real news - of how this fake newsman might be connected to a White House propaganda machine that grows curiouser by the day.
Oh, okay, I get it. Rich mentions all of Guckert's lifestyle issues first simply because we shouldn't get distracted by it. That's an interesting rhetorical and editorial style, putting trashy innuendo in the first part of a lengthy article so that it doesn't become the primary part of the story. He then goes into a lengthy description of, and an implication of equation to, Armstrong Williams and others:
By my count, "Jeff Gannon" is now at least the sixth "journalist" (four of whom have been unmasked so far this year) to have been a propagandist on the payroll of either the Bush administration or a barely arms-length ally like Talon News while simultaneously appearing in print or broadcast forums that purport to be real news. Of these six, two have been syndicated newspaper columnists paid by the Department of Health and Human Services to promote the administration's "marriage" initiatives. The other four have played real newsmen on TV. Before Mr. Guckert and Armstrong Williams, the talking head paid $240,000 by the Department of Education, there were Karen Ryan and Alberto Garcia. Let us not forget these pioneers - the Woodward and Bernstein of fake news. They starred in bogus reports ("In Washington, I'm Karen Ryan reporting," went the script) pretending to "sort through the details" of the administration's Medicare prescription-drug plan in 2004. Such "reports," some of which found their way into news packages distributed to local stations by CNN, appeared in more than 50 news broadcasts around the country and have now been deemed illegal "covert propaganda" by the Government Accountability Office.
The difference between these five and James Guckert is that all five received government funds, unlike Guckert. Guckert received his paycheck from Talon News, and no one has shown yet that Talon News gets money from anyone other than Talon's ownership and whatever advertisers it can find. If that primarily means GOP donations, it's simply not the same issue.
Dowd, on the other hand, rants without much purpose or information at all. Her strategy appears to rely on hammering Guckert for his sexual orientation and his ability to score a day pass while she had to wait for the more traditional press pass:
I am very impressed with James Guckert, a k a Jeff Gannon.

How often does an enterprising young man, heralded in press reports as both a reporter and a contributor to such sites as Hotmilitarystud.com, Workingboys.net, Militaryescorts.com, MilitaryescortsM4M.com and Meetlocalmen.com, get to question the president of the United States?

Who knew that a hotmilitarystud wanting to meetlocalmen could so easily get to be face2face with the commander in chief?
One wonders if the Times has a new policy that favors haranguing people on the basis of their sexuality. If so, Rich and Dowd have done a marvelous job of implementing it. If the issue was Guckert's access, then say so and stick to that issue. But when two featured NYT columnists weigh in on the same subject in the same way on the same day (although Rich's piece is dated for Sunday, it's on the website now), it stops looking like coincidence and a lot more like a strategy.
But a strategy for what? Rich tips the hand at the end of his column:
The "Jeff Gannon" story got less attention than another media frenzy - that set off by the veteran news executive Eason Jordan, who resigned from CNN after speaking recklessly at a panel discussion at Davos, where he apparently implied, at least in passing, that American troops deliberately targeted reporters. Is the banishment of a real newsman for behaving foolishly at a bloviation conference in Switzerland a more pressing story than that of a fake newsman gaining years of access to the White House (and network TV cameras) under mysterious circumstances?
This is part of the Gray Lady's response to their complete media blackout on Eason's Fables. Once again, we have the dishonest characterization of Jordan's remarks, which according to eight eyewitnesses, were not "in passing" nor "implied" at all. Jordan deliberately and pointedly accused American soldiers of murdering and torturing journalists, and not only at Davos but also three months earlier in November. Just like Rich does here with Guckert's supposed ties to the Bush administration, Jordan made those accusations without ever substantiating them, and unlike Rich, never had the nerve to report them on his own worldwide news network.
Jordan's sudden resignation embarassed the New York Times, as it had to report the result of a two-week scandal it had barely mentioned the night before for the first time. It now needs to rationalize its editorial blunder for its readers, and apparently has sent its featured columnists to go after someone else as a distraction. They want sell the notion that some small-time guy with an unsavory background had more influence on the news than the head of a major global broadcast-news conglomerate in order to rescue their own credibility. Only Frank Rich, Maureen Dowd, and the New York Times would buy that one.
Sphere It
View blog reactions
Posted by Ed Morrissey at February 17, 2005 5:54 AM
Trackback Pings
TrackBack URL for this entry is
Listed below are links to weblogs that reference Timeswarm On Guckert?:
» New York Times Targets Homosexuals? from Wilson Fu Weblog
You always wanted to see a headline like that. And Captain Ed has a piece on the apparent Timeswarm against James Guckert AKA Jeff Gannon. Dowd and Rich seem to think that Guckert's reported homosexuality is a factor, or at least point to it a lot... [Read More]
Tracked on February 17, 2005 8:04 AM
» Pot, Meet Kettle from JustOneMinute
What is the opposite of institutional self-awareness? [Read More]
Tracked on February 17, 2005 10:10 AM
» The Captain Slices and Dices Dowd and Rich from The Anchoress
It's so nice of Captain Ed to to read Mo Dowd and Frank Rich for us so we don't have to. Once again, Mo seems to be in odd synchronicity with another NY Times columnist and so we get the double-whammy on their chosen topic. This time she and her co-h... [Read More]
Tracked on February 17, 2005 1:29 PM
» Another Tom Maguire smackdown from Commonwealth Conservative
Lately, JustOneMinute has become a must-read for me. Today (hat tip to Instapundit), I see that Tom is laying the smack down on Maureen Dowd, lefty shill for the NY Times: Sweet. UPDATE: More of the same from the Captain. [Read More]
Tracked on February 17, 2005 6:43 PM
» Miscellanea: How Do I Love Thee? Let Me Blog... from Decision '08
In the great-minds-think-alike department, I'm far from the only one having a great time with Maureen Dowd and Frank Rich today... [Read More]
Tracked on February 17, 2005 6:44 PM
Captain Ed:
captain*at*captainsquartersblog.com
My Other Blog!
E-Mail/Comment/Trackback Policy
Comment Moderation Policy - Please Read!
Skin The Site

Hugh Hewitt
Captain's Quarters
Fraters Libertas
Lileks
Power Line
SCSU Scholars
Shot In The Dark
Northern Alliance Radio Network

Northern Alliance Live Streaming!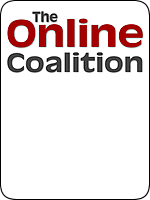 Proud Ex-Pat Member of the Bear Flag League!