« CQ Media Watch: San Francisco
|
Main
|
Money Won't Reform GOP Leadership »
April 15, 2005
Calgary Stampeding Free Speech?
CQ regular Ed_in_CDA points out a story which goes beyond the Gomery publication ban and into a truly frightening display of speech suppression in Calgary. The police chief of Calgary shut down a website that had been critical of him and his management team by seizing a computer from a private home -- and no one involved can speak of it, nor tell anyone what charges have been proferred:
A website critical of Calgary's police chief and his senior managers has been shut down, after the chief used a rare legal tactic to seize a computer from a private home.

Chief Jack Beaton obtained a civil court order this month to enter the home of a civilian police employee and seize the computer.

A sweeping gag order issued at the same time prevents anyone from talking about the case or reading documents related to it, which have been sealed.
This might be appropriate if the website contained threats to the lives of the public employees or a national-security threat, although the government should at least demonstrate that if it has probable cause. However, that appears not to be the case. The website, which my research shows was known as Standfirm, appears to discuss discontent within the Calgary PD's rank and file. Jann Vahey, a transcriber at the CPD, aired her own complaints and those of others on Standfirm until Beaton got wind of it from a reporter:
He obtained a civilian search warrant, called an Anton Piller order, to secure computers and other evidence from the private home of a South Calgary couple. The order contains some bizarre gag orders that prevent Jann Vahey, a transcription clerk for a service contracted to the police department, from telling her story, about why she went to bat for the rank and file officers and that she was not attacking the service as Beaton claimed. ...

Judging from the comments in the Calgary Herald story (Saturday, April 9th, 2005) Beaton has financed his revenge-driven investigation with taxpayers' money. Alderman Craig Burrows said as much in his comments to the Herald. Beaton can trumpet about his actions protecting the reputation of the Service all he wants, but make no mistake about it, this is all about Jack. And, it would appear he doesn't care who he destroys in the process of soothing his out-of-joint proboscis.

The Standfirm website, as I read it, was all about Jack and how the "Core Values" trumpeted by the management of the police service was more demonstrative of the "Do as I say, not as I do" style of management. Beaton was sputtering with anger when he was first contacted by Herald reporter Suzanne Wilton and told her he would get whoever was behind it. Well, it would seem in that at least, Beaton is a man of his word.
The Calgary Herald reported this story last Saturday, but their archive is subscriber-only; Prime Time Crime archived it here. The reporting appears to match PTC's account above, although it explains the Anton Piller order better, and includes this from a Canadian civil-rights expert:
Civil liberties lawyer Stephen Jenuth said Anton Piller orders are relatively rare, but most often used in lawsuits involving libel and intellectual properties, such as copyrights.

"They are used usually when other parties to the lawsuit might destroy items or they might disappear if (the party) went through the normal process," said Jenuth.

Jenuth said the police action in a civil case "would seem a little over the top."

He also agreed there should be a time limit on such orders, suggesting they should be lifted once the evidence has been gathered and there is no longer a fear of it being destroyed.

"Once these things have been acted upon, they should be open to public scrutiny," he said. "Maybe there are confidential sources that may not be disclosed, but I'm not sure the rest of the action should be secret."
Granted, Canadians have different libel and slander laws than the US, and the Anton Piller order could be beneficial under highly narrow and highly temporary circumstances. However, what this certainly appears to demonstrate is that police chiefs who come under criticism have the power and the legal cover to invade the homes of their critics, seize their property, and shut them up under penalty of imprisonment -- just for publishing an opinion about their character. Beaton used departmental funds to track down the proprietors of Standfirm as if they were terrorists instead of treating it as the civil action it is.
Frankly, this makes the publication ban look like a problem with the mute button on a television. How frightening to live in a country where expressing dissatisfaction with the police, even in hyperbolic terms, could result in being publicly gagged and prosecuted in secrecy. Even more frightening is the fact that this action has the support of Calgary politicians:
"I think any time you go after the morale of a service or the morale of a city that takes pride in its service, the chief has a right to act," Burrows said.

"I'm afraid we live in a culture today where you can say anything you want about people, as negative as it is, and you don't think you can be held accountable. I think our chief is just basically ensuring that, moving forward, if you're going to say something that's going to affect the reputation of the service and officers, you have to have evidence to support that claim."
I understand that people must be held accountable for what they publish, if it turns out that the person knowingly and maliciously published lies. That's why lawsuits exist. In this case, the government has essentially deprived a citizen of their right to speak out without any due process and allowed the police to terrorize them into silence. I see no other explanation, nor do I understand how that can be rationalized away.
The heart of free speech is the ability to criticize the government. In Canada, or at least in Calgary, that gets you arrested, gagged, and threatened with jail. That sounds more like the Soviet Union or mainland China than the enlightened Western nation to our north.
UPDATE: Angry in the GWN has a cache of the site. Not factual? Can't tell. Subversive? Hardly. Dangerous? Please.
Sphere It
View blog reactions
Posted by Ed Morrissey at April 15, 2005 12:17 PM
Trackback Pings
TrackBack URL for this entry is
Listed below are links to weblogs that reference Calgary Stampeding Free Speech?:
» Problems in Calgary you're not to know about from Angry in the Great White North
A forbidden website? Information you're not supposed to know? Been there, done that. Here is the web site critical of the Calgary Police Service that Chief Jack Beaten doesn't want you to see. [Read More]
Tracked on April 15, 2005 1:55 PM
» Calgary Stampeding Free Speech from the ewrks diaries
And now this, in Calgary of all places, where you would think that freedom of speech would be enshrined as a core value, it would seem that the Chief of Police can seize private property and gag everyone and have the courts conduct a "Star Chamber" cas... [Read More]
Tracked on April 15, 2005 4:30 PM
» Canada displays more intolerance for speech from New Media Journal
A police chief in Canada has confiscated the computer of a writer who criticized the chief and gagged him or anyone else from talking about the case. This comes just a week after the publication ban on reporting about an unfolding government scandal. ... [Read More]
Tracked on April 15, 2005 6:19 PM
» The Police State comes to Canada from Autonomous Source
I wish I was astonished by this story, but I'm not. The police in Calgary have raided a private home to take a computer in order to shut down a web site. This web site was not distributing child pornography,... [Read More]
Tracked on April 15, 2005 9:39 PM
» Police State from TacJammer
When you need to define the expression "police state" by using a real-world example, you could do a lot worse than to cite this story from Canada. (Via Captain Ed)... [Read More]
Tracked on April 15, 2005 10:56 PM
» Top Referrers 4/9/05-4/16/05 from The Nose On Your Face
Once again The Nose On Your Face would like to thank our top referrers from the past week. Each of this weeks top referrers will receive a months supply of Cafe de Colombia personally delivered by Juan Valdez and his [Read More]
Tracked on April 16, 2005 8:44 AM
» What is an "Anton Piller" order? from Angry in the Great White North
An Anton Piller order is an odd animal. It is issued to protect evidence that could be destroyed prior to judgment in civil cases. When you understand what the order is, it seems like an strange thing to use in this case. [Read More]
Tracked on April 16, 2005 11:14 AM
» Canada Shows Its True Colors from Kobayashi Maru
I have to snicker at the irony of this in light of American 'blue-staters' who proclaimed fervently after the election last November that they would rather move to Canada than endure the crushing of civil liberties that the President's re-election wo... [Read More]
Tracked on April 16, 2005 4:26 PM
» Off With Their Heads! - Canada Plunges Down the Ra from Kobayashi Maru
The Calgary Police are hiring; no mention of jackboots or truncheons... one can always call or e-mail Chief Beaton directly to voice your views... this citizen survey shows general satisfaction with Calgary police services declining significantly: fr... [Read More]
Tracked on April 23, 2005 10:18 AM
Captain Ed:
captain*at*captainsquartersblog.com
My Other Blog!
E-Mail/Comment/Trackback Policy
Comment Moderation Policy - Please Read!
Skin The Site

Hugh Hewitt
Captain's Quarters
Fraters Libertas
Lileks
Power Line
SCSU Scholars
Shot In The Dark
Northern Alliance Radio Network

Northern Alliance Live Streaming!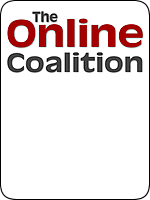 Proud Ex-Pat Member of the Bear Flag League!