« GOP Outreach To African-Americans Continues
|
Main
|
Annan To US: Don't Forget Our Impotence »
May 16, 2005
Newsweek's Excuse Du Jour: It's The Pentagon's Fault
Newsweek has not quite recovered its balance after being forced to admit that their report of US interrogators flushing a Qu'ran down a Gitmo toilet cannot be substantiated. In a series of media appearances characterized elsewhere, Newsweek editors maintain that they ran the item in good faith but that their source later backed off the claim. However, in today's Washington Post, it is becoming clear that Newsweek has adopted a new strategy for dealing with the deadly mistake which now has claimed 16 lives -- they're blaming the Pentagon for not denying the story:
[Newsweek editor Mark Whitaker] said that a senior Pentagon official, for reasons that "are still a little mysterious to us," had declined to comment after Newsweek correspondent John Barry showed him a draft before the item was published and asked, "Is this accurate or not?" Whitaker added that the magazine would have held off had military spokesmen made such a request. That official "lacked detailed knowledge" of the investigative report, Newsweek now says. Whitaker said Pentagon officials raised no objection to the story for 11 days after it was published, until it was translated by some Arab media outlets and led to the rioting.

The item was principally reported by Michael Isikoff, Newsweek's veteran investigative reporter. "Obviously we all feel horrible about what flowed from this, but it's important to remember there was absolutely no lapse in journalistic standards here," he said. "We relied on sources we had every reason to trust and gave the Pentagon ample opportunity to comment. . . . We're going to continue to investigate what remains a very murky situation."
Quite frankly, this is bullshit. They went to the Pentagon with a wild story about flushed Qu'rans and now they're surprised when no one knew anything about it? Can you imagine what Newsweek would have written and published had the Pentagon told them to keep quiet about it? They would have turned it into another Abu Ghraib, complete with cover-ups and military censorship. It would have resulted in more silly Senate hearings, and even worse publicity than what Newsweek already generated, with more loss of life -- and all for a story that sounded patently false from the very beginning.
The Pentagon does not issue knee-jerk denials for stories on which they have no information, nor should that be their fallback procedure. If Newsweek chooses to run stories about military procedures based on a single anonymous source after hearing from the Pentagon that they have no record of any such activity, that hardly puts the onus on the Pentagon. Whitaker and Newsweek have started a sleight-of-hand attempt that amounts to a claim that the Pentagon should have stopped them before Isikoff and Baker libeled Gitmo personnel, when the use of single anonymous sourcing should have been enough for Newsweek to spike the story until it was properly confirmed.
Not only have Isikoff and Baker, and Whitaker, put American soldiers and Marines in further danger, now they blame the military for not censoring them. It's pathetic, it's ridiculous, and Newsweek should be ashamed of themselves for this offensive defense of its incompetence and abjectly biased reporting.
UPDATE: LaShawn Barber has the updated blogger list posting on Newsweek's deadly mistake. And the Anchoress notes that she said much the same thing yesterday, anticipating the Newsweek meme.
Sphere It
View blog reactions
Posted by Ed Morrissey at May 16, 2005 7:31 AM
Trackback Pings
TrackBack URL for this entry is
Listed below are links to weblogs that reference Newsweek's Excuse Du Jour: It's The Pentagon's Fault:
» Newsweek's Riot from The MUSC Tiger
... [Read More]
Tracked on May 16, 2005 8:17 AM
» Blogstorm from NixGuy.com
... over the Newsweek saga. I guess I am a little puzzled by the reaction and anger in the blogosphere today. It seems to me that the big guns are going after the wrong target. To find out what's going on, check out Instapundit and his round of link... [Read More]
Tracked on May 16, 2005 8:18 AM
» IT'S ABU GHRAIB, STUPID from Right Wing Nut House
For a little more than a year now, the opponents of the war in Iraq have sought desperately to undermine our efforts there by using the Abu Ghraib prison scandal as a metaphor for the immorality of the conflict in general. Since they couldn't attack t... [Read More]
Tracked on May 16, 2005 9:27 AM
» Deja Vu All Over Again from Bogus Gold
Remember the early days of Rathergate? As the story of the forged memos was spreading rapidly from the blogosphere to the mainstream media, CBS spokesmen relied heavily on the only piece of solid fact they could produce - the White House had not denied... [Read More]
Tracked on May 16, 2005 9:27 AM
» Newsweek Fiasco from Secure Liberty
All the big stories hit on the weekend. I missed this one, and now need to play catch-up. Newsweek came out with a story claiming that the U.S. flushed copies of the Koran down the toilet during interrogations. The result was predictable. May 23 i... [Read More]
Tracked on May 16, 2005 9:27 AM
» So much for media accountability… from Blind Mind's Eye
Accountability of the professionals, the alleged point of differentiation between bloggers and professional journalists. Well just how many heads are actually going to roll from this one: NEW YORK - In its issue dated May 9, Newsweek magazine report... [Read More]
Tracked on May 16, 2005 9:59 AM
» Newsweek Screws Up from La Shawn Barber's Corner
First hand accounts? Inside information? Send me your exclusive tips. -------------------------------------------------------------------------------------------- This is what happens when I go to bed early. I miss the beginning of the swarm. Li... [Read More]
Tracked on May 16, 2005 10:02 AM
» Prove a negative: Newsweek redefines journalism ala Rather/Mapes from The Anchoress
Ed Morrissey is steaming about the same thing that really got me going yesterday (you'd have to go allllll the way down to near the bottom of my running thread to find it) that the standards for Newsweek seem to be "prove the negative." Since the Pent... [Read More]
Tracked on May 16, 2005 10:25 AM
» The Religion of Peace Falls for the antics of the from The Pink Flamingo Bar Grill
I am sorry but it is sad to watch people make a fuss about the Newsweek fiasco. We all know those clowns couldn't get a story right simply because [Read More]
Tracked on May 16, 2005 10:30 AM
» Newsweek Jumps the Shark from The Key Monk
You mean the Pentagon is supposed to say it's BS without investigating whether the report is accurate or not? What do you think the Department of Defense is, a news outlet? [Read More]
Tracked on May 16, 2005 10:40 AM
» Newsweaks Debacle from Right In Texas
* Newsweek Lied. People Died. & The New MSM Standard By: Michelle Malkin * Newsweek Screws Up By: La Shawn Barber * Newsweek's Excuse Du Jour: It's the Pentagon's Fault By: The Captain For me it's this easy: Newsweek printed a false sto... [Read More]
Tracked on May 16, 2005 10:52 AM
» They Don't Have To Be Cheerleaders from Joust The Facts
But could the Mainstream Media (MSM), in this case Newsweek, please not go out of their way to hinder American efforts in the Middle East? [Read More]
Tracked on May 16, 2005 11:04 AM
» Newsweek Clogs SuperToilet with Blood from Hard Starboard
UPDATE/BUMP TO 5/16: The Newsweekers learned their Dan Rather lessons well, didn't they? Today they're claiming that "Toiletgate" is the Pentagon's fault: [Newsweek editor Mark Whitaker] said that a senior Pentagon official, for reasons that "ar... [Read More]
Tracked on May 16, 2005 11:25 AM
» Newsweek now using the CBS memo defense. from Narcissistic views on News/Politics
Newsweek: So professional journalism is now if someone doesn't say anything, it must be true. [Read More]
Tracked on May 16, 2005 11:42 AM
» The Pot Calling The Kettle Black?... from the unequivocal notion
Do I doubt the accuracy of the story? Nah, I have problems with it because they used a single anonymous source that can not be verified. Now they had to have known that the so called "media watch dogs" would come out of their dog houses and try to te... [Read More]
Tracked on May 16, 2005 12:32 PM
» Newsweek Roundup from The Unalienable Right
Not too much to add to the Newsweek "apology" over their bogus "Koran flushing" story. It's really an old story with different details - MSM jumps to biased conclusion about story that makes U.S. military look bad, rushes to press with sketchy evidenc... [Read More]
Tracked on May 16, 2005 12:34 PM
» Newsweek Kills Without Remorse from The ConservaBlog
In an ever increasing pro-Al Qaeda American media assualt, Newsweek strikes the latest blow and then backs off and says "oh gosh, we made a mistake". No more. I will not shop or even enter an establishment that carries Newsweek. If I happen to accident... [Read More]
Tracked on May 16, 2005 12:56 PM
» Newsweek Foopah Has Legs - Growing from Hyscience
Here is a plethora of information that fits like OJ's glove with my previous posts here, and here. The Newsweek story about the "Koran in the toilet" story that wasn't, and itself belongs in the toilet, continues to grow, and Michelle Malkin is all ove... [Read More]
Tracked on May 16, 2005 1:44 PM
» Newsweek; Sometimes the Genie doesn't fit Back in the Bottle from Scared Monkeys
Even after their initial apology Newsweek still cannot seem to fix the problem that they have created. Newsweek's original inaccurate reporting on the treatment of detainees at Gitmo created the atmosphere that triggered several days of rioting in Afgh... [Read More]
Tracked on May 16, 2005 2:50 PM
» Other Stories to be Published in Newsweek from The Sundries Shack
In light of Newsweek's statement that they were baffled by the Pentagon's refusal to deny the "flushed Koran" story, I'd like to mention some other stories I expect to see in the magazine in the very near future. I have it on very good authorit... [Read More]
Tracked on May 16, 2005 3:53 PM
» Was Newsweek's Story Too Good Not to be True? from Tapscott's Copy Desk
In any case, Newsweek went ahead and published despite its failure to independent verfify its lone source's credibility. Journalism 101 would have required holding off publication until additional reporting and verification could be conducted. [Read More]
Tracked on May 16, 2005 4:37 PM
Captain Ed:
captain*at*captainsquartersblog.com
My Other Blog!
E-Mail/Comment/Trackback Policy
Comment Moderation Policy - Please Read!
Skin The Site

Hugh Hewitt
Captain's Quarters
Fraters Libertas
Lileks
Power Line
SCSU Scholars
Shot In The Dark
Northern Alliance Radio Network

Northern Alliance Live Streaming!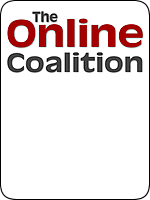 Proud Ex-Pat Member of the Bear Flag League!