« Galloway's Bluster Fails To Impress Back Home
|
Main
|
More On GOP Outreach To Black Communities »
May 18, 2005
Strib Descends Into Madness
The Minneapolis Star Tribune has developed a national reputation for its lunatic-fringe editorial board, but today's editorial supporting Newsweek's reporting on flushed Qu'rans highlights their complete descent into moonbattery. The editors at the Strib today raise eyebrows by endorsing "fake but accurate" as a desirable journalistic standard not once but twice -- which calls into question the quality of every single article they publish:
Newsweek used as a source a "senior government official," normally a Cabinet secretary or someone fairly close to that rank, who had previously been a reliable source. It then showed the report to two Pentagon officials before publication. One declined comment and one corrected another aspect of the story. Neither challenged the Qur'an-in-the-toilet statement.

Only after the report had been printed did the original source back away from his assertion that he had seen the confirmation in a military report on abuse at Guantanamo. On reflection, he thought perhaps he saw it in other reports or drafts; but he did see it. ...

The accusations concerning Qur'ans in toilets have been published repeatedly over the past three years in a number of media, including the New York Times, the Washington Post, a number of other American newspapers, the BBC and a Moroccan Islamic newspaper. The only thing Newsweek added was a claim of "official confirmation." While not a small thing, that supposed confirmation did not break this story; it is old news. And one source's faulty memory over where he saw information about it does not prove that the accusations of Qur'an abuse are untrue. Indeed, they still deserve further investigation.
The Strib wants more reporting on unsubstantiated allegations, not less. It fails to mention that the "old news" came exclusively from detainees at Gitmo, who are predisposed to tell these stories in order to embarass the US and rile up passions among extremist Muslims. The difference was that the Newsweek anonymous source claimed that the military had confirmed it in a report which later proved not to even have addressed the allegation. In fact, the military doesn't even have record of that allegation ever having been made in its investigations of alleged abuse at Gitmo, making the source's claim to have "seen it somewhere" highly dubious, and certainly not newsworthy.
Nor is that where the Strib's editorial paean to "fake but accurate" ends. They dredge up the Killian memos as another example of the Nixonian nature of the White House:
The White House response fits a pattern of trying to intimidate the press from exploring issues the administration doesn't want explored. Compare it, for example, to the Dan Rather report on President Bush's military service. To this day, we don't know if what Rather reported was accurate or not, or to what degree it may have been accurate. Nor do we know whether the documents he cited were genuine. All we know is that CBS can't verify that they were genuine.
First, editors at even the most country-hick weekly gazette should know that news organizations shouldn't base reports on documents that cannot be authenticated, and the Strib's defense of CBS in that regard should be an embarassment to every honest reporter in the Twin Cities. Second, the idea that the Killian memos haven't been exposed as fakes is so disingenuous as to be an outright lie. Even the CBS/Thornburgh-Boccardi report's appendix contains a statement from an independent document examiner that clearly shows on typographical, linguistic, military format, and factual bases that the memos could not have been written by Jerry Killian at the time the memos were dated. If the Strib's editors still have doubts about it, why haven't they hired their own document examiners and studied the issue?
Instead of supporting responsible journalism, the Strib instead blames the White House for Newsweek's sloppy and irresponsible gossip-mongering and anonymous single-sourcing of irrelevant but inflammatory stories. Nowhere in their editorial does the Strib explain how, even if true, a flushed Qu'ran amounts to abuse or any newsworthy issue. Instead, they use the Daily Kos as its research assistant, another indication of the pathetic state to which our state's main daily has fallen. Has the Strib shredded its own archives, or do they just not cover Washington enough to search through its own material to find its arguments?
If this editorial truly represents the editorial policies of the Star Tribune, then any journalist with a sense of ethics should cease working for this management group immediately. Otherwise, the Strib's readers must consider anything published to only have cleared the "fake but accurate" standard that their publisher endorsed this morning.
ADDENDUM: If any employee of the Star Tribune has seen evidence of malfeasance on the part of the Strib's editors, professional or personal, please feel free to contact me. As long as I use the Strib's editorial threshold of one unsubstantiated and anonymous source, I'll feel free to publish it.
UPDATE: The current Day by Day cartoon actually was intended as a reference to both the Newsweek debacle and the Peabody Awards on which I and others commented Monday. I think even the ever-relevant Chris Muir would be surprised how well today's strip matches up with the Strib's screed.
Sphere It
View blog reactions
Posted by Ed Morrissey at May 18, 2005 6:47 AM
Trackback Pings
TrackBack URL for this entry is
Listed below are links to weblogs that reference Strib Descends Into Madness:
» Fake But Accurate Redux from hubs and spokes
CQ: If this editorial truly represents the editorial policies of the Star Tribune, then any journalist with a sense of ethics should cease working for this management group immediately. Otherwise, the Strib's readers must consider anything published t... [Read More]
Tracked on May 18, 2005 8:08 AM
» Two Cents for NEWSWEEK from The Loudest Cricket
Some of observations on the recent NEWSWEEK kerfuffle: What has the MSM learned? Between the RaTHergate and Crappergate, the MSM has seemed to have learned that when you're caught reporting a story that was quickly debunked, you issue a retraction.... [Read More]
Tracked on May 18, 2005 8:21 AM
» When Liberals Defend the Indefensible from Threshold Negative 55 - The Action Potential of Rational Thought
You have to take special notice every time you catch a liberal defending the indefensible. This is especially important when that defense is done for little reason other than partisan politics. [Read More]
Tracked on May 18, 2005 9:06 AM
» The MSM: Biased or just plain stupid? from Strange Women Lying in Ponds
The MSM constantly protests that it is not biased against Republicans or the Bush Administration. [Read More]
Tracked on May 18, 2005 10:00 AM
» Translating the Star Tribune from the Spanktuary
Star Tribune editorials are generally written in a sophisticated youthful tone, unbound to prudential protocol. Translation: Written by 5 year-olds with a thesaurus and no relation to common sense. [Read More]
Tracked on May 18, 2005 11:10 AM
» I need a new local paper from Northern 'burbs blog
It's been asked of me whether I trust anything in the MSM. The answer is that yes, I do trust some things in the MSM. When a story or editorial is researched and written with an eye towards reality, truth and some semblence of objetivity, I will at l... [Read More]
Tracked on May 18, 2005 10:29 PM
» Michelle Malkin is Right.... from Hard Starboard
....It isn't just Newsweek. Now NBC is getting in on the Holy Flush: NBC's Today show aired unsubstantiated claims on Tuesday that U.S. troops had desecrated the Quran on at least two occasions, in a report that echoed a now-retracted Newsweek s... [Read More]
Tracked on May 19, 2005 1:54 AM
Captain Ed:
captain*at*captainsquartersblog.com
My Other Blog!
E-Mail/Comment/Trackback Policy
Comment Moderation Policy - Please Read!
Skin The Site

Hugh Hewitt
Captain's Quarters
Fraters Libertas
Lileks
Power Line
SCSU Scholars
Shot In The Dark
Northern Alliance Radio Network

Northern Alliance Live Streaming!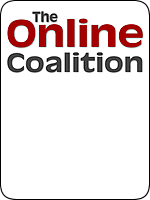 Proud Ex-Pat Member of the Bear Flag League!