« Crafty Drafty Democrats
|
Main
|
Time Magazine Goes Inside A Gitmo Interrogation »
June 12, 2005
Ed Klein Goes Too Far
I'm no fan of the Clintons, but the Right has had its problem reining in its vitriol regarding Bill and Hillary since 1992. The last five years have seen that mostly disappear (and reappear as Bush hysteria on the Left), but with Hillary running for re-election to the Senate in 2006 and probably for President in 2008, everyone expected it to return sometime. However, no one could have predicted that former Newsweek editor Ed Klein, of all people, would fan the flames of Clintonosis with a disgusting personal attack that purports to dissect Chelsea's conception (hat tip: Strata-Sphere):
"I'm going back to my cottage to rape my wife," Klein quotes Bill Clinton as saying during a Bermuda getaway in 1979.

In the morning, the Clintons' room "looked like World War III. There are pillows and busted-up furniture all over the place," an unnamed source tells Klein.

Klein source claims Bill later learned Hillary was pregnant reading about it in the ARKANSAS GAZETTE.

"The fact that his wife didn't tell him that she was pregnant before she told a reporter doesn't seem to phase him one bit, because he says, 'Do you know what night that happened?"

"'No,' I say. 'When?"

"'It was Bermuda,' he says, 'And you were there!'"
If Drudge has this quote and context correct, it's a mind-boggling anecdote to put into anyone's biography -- and a completely inexcusable and ridiculous claim. It's difficult to think of a more personal, disgusting, and indefensible accusation to toss at someone than to claim he raped his wife. Adding that they conceived their only child out of an act of violence adds another dimension of shamelessness to Klein's allegation.
Drudge reports that Hillary plans to sue Klein for libel, and it's hard to blame her. In the first place, Hillary may have put up with Bill's philandering for Chelsea's benefit and Bill's career, but she's hardly a woman who would have stuck around with someone that casually violent. On the other hand, it's one of those have-you-stopped-beating-your-wife allegations that put the Clintons in an impossible position. Now that the smear has been made public, how exactly are they supposed to prove otherwise? Who would think that an author would someday require them to prove how their child was conceived? It's a cowardly accusation -- and note that the former Newsweek foreign editor (and former NY Times Magazine editor-in-chief) uses an anonymous source for his authentication.
Someone needs to ask Ed Klein why he felt it necessary to include this accusation as part of his biography. It's hardly germane to her politics, or to her life in politics. It's the kind of tawdry Weekly World News gossip/hit piece that serves no purpose but character assassination. It also makes Hillary into a victim, this time almost certainly for real -- not of this purported rape, but of Klein's base attack.
If this is the level of professionalism we can expect from former Newsweek editors, small wonder we end up with Qu'ran-flushing frauds from the magazine now. Whether Ed Klein absorbed the Newsweek standards for sourcing and newsworthiness during his tenure or set those standards himself, the two are not unrelated. And regardless of whether Hillary or the Bush administration gets targeted by these reckless, irresponsible, and repulsive attacks, the public should respond by denying them their payday.
Sphere It
View blog reactions
Posted by Ed Morrissey at June 12, 2005 9:43 PM
Trackback Pings
TrackBack URL for this entry is
Listed below are links to weblogs that reference Ed Klein Goes Too Far:
» Bill Raped Hillary? from Say Anything
... [Read More]
Tracked on June 12, 2005 10:42 PM
» In defense of the Clintons... from VRWC On Crack
If you have an outrageous story that can ruin someones career or life, and you can't cite a source, don't print it... period. [Read More]
Tracked on June 12, 2005 10:56 PM
» I Support The Clintons on THIS! from The Strata-Sphere
What in the world is going on where an author claims a beloved child is the result of a rape. Drudge has a report of a total loser making this digusting claim about the Clinton's and Chelsea. I will defend Chelsea and her loving parents agains... [Read More]
Tracked on June 12, 2005 11:28 PM
» Reason #5,192,364,412 To Avoid The Drudge Report--OR Newsweek from Dean's World

Unless someone tells me there's some article I absolutely have to see--which isn't too often--I absolutely never read The Drudge Report. It's a slimy smear rag. The latest item to hit the big time on Matt Drudge's trash pa...
[Read More]
Tracked on June 12, 2005 11:57 PM
» Passing The Smell Test from PunditGuy
I don't believe this for one second. Drudge has the story. Senator Hillary Rodham Clinton turned furious and considered legal action after learning bestselling author Ed Klein would allege in a new book: Bill Clinton raped her -- resulting in the conce... [Read More]
Tracked on June 13, 2005 12:04 AM
» New Book Alleges Bill Raped Hillary from Conservative Eyes
I think that conservatives really cannot go down this path if Hillary Clinton does run for President. The liberals tried this route, and look who is in the White House? What effect did Kitty Kelley's The Family : The Real Story of the Bush Dynasty ha... [Read More]
Tracked on June 13, 2005 2:16 AM
» The Captain pretty much says it all for me from The Anchoress
Pretty much defines poor taste, on every level. So, I've rethought it and probably WON'T be buying Klein's book, now. What IS it with Newsweek people and anonymous sources?... [Read More]
Tracked on June 13, 2005 2:30 AM
» defending Bill Clinton from Doc Rampage
Dean and Ed are all bent that an unauthorized biographer has passed along a mean story about Bill Clinton. The story accuses Bill Clinton of raping his wife and claims that the rape was their daughter's conception. I'm not sure exactly what Dean and ... [Read More]
Tracked on June 13, 2005 3:26 AM
» Chill Out About the Klein Smear, Folks from Hard Starboard
Well, well, well. It seems that there's yet another salacious rumor set to come out about the Bonnie & Clyde of American politics, only this one doesn't involve ditzy beauty queens or pudgy interns: "I'm going back to my cottage to rape my wife,... [Read More]
Tracked on June 13, 2005 4:42 AM
» The Sickness Continues from QandO
You want irresponsible journalism? This is irresponsible, perhaps criminal, journalism... [Read More]
Tracked on June 13, 2005 7:32 AM
» Bravo to Captain's Quarters from Hillary Now
No Democrat, he makes a stand against smut politics. Glad to have you in my country, CQ. [Read More]
Tracked on June 13, 2005 8:42 AM
» Ed Klein has gone off the deep end from Physics Geek
I'm no fan of the Clintons, but this sort of crap simply proves that some people are absolutely batshit crazy for money, peddling any sort of story that's likely to sell more books. Ed Klein, you are a steaming pile... [Read More]
Tracked on June 13, 2005 10:11 AM
» A Scandalous Accusation from Decision '08
Edward Klein has a new book coming out about Hillary Clinton that supposedly claims - well, you can read about it here, if you haven't already heard. AJStrata first alerted me to this, and now the Instapundit, Ankle Biting Pundits, Lorie Byrd, Betsy ... [Read More]
Tracked on June 13, 2005 10:18 AM
» All the news that's FIT to print from Mark in Mexico
I don't quote the item or repeat the item. You have to follow the links to find it. I warn you that it is nasty. You don't have to go there. How many will be able to avoid the click? Aha! I thought so. [Read More]
Tracked on June 13, 2005 1:02 PM
» More on Klein and the Blogospheric Reaction from PoliBlog: Politics is the Master Science
So far, it would seem that the Blogospheric reaction (by conservatives/"The Right", mind you) regardng the Klein allegations is quite negative. For example: Betsy Newmark: Oh gosh, please let us not have to go through another tromp t... [Read More]
Tracked on June 13, 2005 1:15 PM
» another garbage book from evolution
Drudge is saying both on his site and on his radio show that there's a claim in the forthcoming book The Truth About Hillary, by one Edward Klein, formerly an editor at Newsweek and at the New York Times, that Mrs. Clinton was raped by her husba... [Read More]
Tracked on June 13, 2005 3:41 PM
» Just Say No from The Politburo Diktat
Powerline, Capt Ed, and other Main Stream Bloggers discount another salacious Clinton rumor (supposedly Bill raped Hillary). Good idea. I was struck by this sentence from Powerline's entry: "I know that "clever" people can construct an attenuated argum... [Read More]
Tracked on June 13, 2005 4:01 PM
» A Road We Shouldn't Travel from The Palmetto Pundit
Captain Ed comments today on new revelations by Ed Klein today in his post "Ed Klein Goes Too Far". I will let you refer to Captain Ed and others for the full details Others Blogging: Ace of Spades Lorie Byrd Tom Maguire [Read More]
Tracked on June 13, 2005 8:27 PM
» Sensationalistic Garbage from Secure Liberty
Though I dislike Hillary Clinton, I must comment that the quoted allegations in a new book by Edward Klein, that Bill Clinton raped Hiillary, resulting in the conception of daughter Chelsea Clinton, are nothing more than a despicable personal attack. ... [Read More]
Tracked on June 14, 2005 11:34 AM
Captain Ed:
captain*at*captainsquartersblog.com
My Other Blog!
E-Mail/Comment/Trackback Policy
Comment Moderation Policy - Please Read!
Skin The Site

Hugh Hewitt
Captain's Quarters
Fraters Libertas
Lileks
Power Line
SCSU Scholars
Shot In The Dark
Northern Alliance Radio Network

Northern Alliance Live Streaming!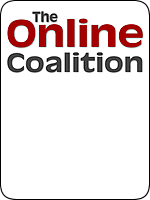 Proud Ex-Pat Member of the Bear Flag League!