« Happy Blogiversary To Michelle Malkin!
|
Main
|
Polygamist Cult Abandons Young Boys To Eliminate Competition (Updated) »
June 13, 2005
The Emily Litella Memo (Updated!)
David Sanger at the New York Times discovers another memo from British sources that completely undermines the central argument of the Downing Street Memo -- which is that the Bush administration had fixated on a military solution to Iraq and had started to twist the intelligence in July 2002 to justify the invasion. Instead, as Sanger reports, another memo dated the same week at the DSM reported to Tony Blair that Bush had not yet made up his mind what approach he wanted to take with Saddam Hussein:
A memorandum written by Prime Minister Tony Blair's cabinet office in late July 2002 explicitly states that the Bush administration had made "no political decisions" to invade Iraq, but that American military planning for the possibility was advanced. The memo also said American planning, in the eyes of Mr. Blair's aides, was "virtually silent" on the problems of a postwar occupation.

"A postwar occupation of Iraq could lead to a protracted and costly nation-building exercise," warned the memorandum, prepared July 21 for a meeting with Mr. Blair a few days later. It also appeared to take as a given the presence of illicit weapons in Iraq - an assumption that later proved almost entirely wrong - and warned that merely removing Saddam Hussein from power would not guarantee that those weapons could be secured.

A transcript of the memorandum was posted Sunday on the Web site of The Sunday Times of London, after The Washington Post, citing one of the British paper's own correspondents as a source, published excerpts. No image of the original was included, The Times said, to protect its source; a note on the Web site said the last page was missing.
Ironically, the same people arguing that the DSM contains some sort of smoking gun against the Bush administration also claim that this memo supports the same argument. However, when taken together, it becomes apparent that British intelligence could not make up its mind what Bush had in mind for Iraq; it prepared two different memos with mutually-exclusive analsyes. Tony Blair told the Times of London (which published both memos) that the only people who knew what Bush planned were George Bush and Tony Blair, and that the DSM had incorrectly analyzed the situation.
This latest revelation should be called the Emily Litella memo: Never mind.
UPDATE: The text of the Emily Litella Memo can be found here., with links to the other two pages at the bottom. Far from being a companion piece to the DSM, the memo -- as I noted above -- specifically contradicts the intelligence given by "C" in the minutes of a meeting of British cabinet ministers. For instance, the ELM states in Paragraph 2 that Britain had already told Bush it would support a military resolution in Iraq two months earlier:
2. When the Prime Minister discussed Iraq with President Bush at Crawford in April he said that the UK would support military action to bring about regime change, provided that certain conditions were met: efforts had been made to construct a coalition/shape public opinion, the Israel-Palestine Crisis was quiescent, and the options for action to eliminate Iraq's WMD through the UN weapons inspectors had been exhausted.

3. We need now to reinforce this message and to encourage the US Government to place its military planning within a political framework, partly to forestall the risk that military action is precipitated in an unplanned way by, for example, an incident in the No Fly Zones. This is particularly important for the UK because it is necessary to create the conditions in which we could legally support military action. Otherwise we face the real danger that the US will commit themselves to a course of action which we would find very difficult to support.
And yet, in paragraph 6, despite pre-existing British support for such a move, the intelligence analysis was that Bush had not yet reached a decision:
6. Although no political decisions have been taken, US military planners have drafted options for the US Government to undertake an invasion of Iraq.
Two days later, a separate analysis was presented to the same group of people by "C" in the DSM, indicating nothing about sources or what level of officials with whom this MI-6 agent spoke to reach the conclusions:
C reported on his recent talks in Washington. There was a perceptible shift in attitude. Military action was now seen as inevitable. Bush wanted to remove Saddam, through military action, justified by the conjunction of terrorism and WMD. But the intelligence and facts were being fixed around the policy. The NSC had no patience with the UN route, and no enthusiasm for publishing material on the Iraqi regime's record. There was little discussion in Washington of the aftermath after military action.
And yet, in the end, despite C's analysis of the attitude at the NSC, Bush did go through the "UN route" -- twice. Both times, despite C's report to the British cabinet of a lack of enthusiasm for the task, the American government made detailed presentations on the Iraqi regime's record as well as the intelligence on hand, most of which predated the Bush administration, especially the humint which stopped with the 1998 suspension of weapons inspections. In fact, just about everything in C's analysis was proven incorrect by later events. The DSM isn't the minutes of a meeting between C and American officials; it is the minutes of a British cabinet meeting where he presented his analysis, which turned out to be thoroughly incorrect, and which conflicted with other intelligence analysis.
As far as the accusation that intelligence was twisted to meet the threshold for war, the rest of C's faulty analysis should be enough to discredit that assertion, if that's even what he meant by "fixed", which is arguable. The Senate investigated that rather thoroughly in 2004 and found no basis for such allegations, and Bush won re-election with the Democrats making that one of their central assertions in his campaign.
Once again, the Emily Litella Memo adds up to two words: Never mind.
Sphere It
View blog reactions
Posted by Ed Morrissey at June 13, 2005 5:15 PM
Trackback Pings
TrackBack URL for this entry is
Listed below are links to weblogs that reference The Emily Litella Memo (Updated!):
» If they think this will stop the "Downing Street Memo" Meme... from Daly Thoughts
... then they really don't understand the power of mythmaking. Of course, the real question is, who are "they". In any case, the New York Times damages the whole Downing Street Memo meme pushed by some of the more conspiratorial on the left (a... [Read More]
Tracked on June 13, 2005 5:52 PM
» To Fix Information Around A Policy from Dean's World

Read this definition of "fix," according to Dictionary.com:
1. 1. To place securely; make stable or firm: fixed the tent poles in the ground. See Synonyms at fa...
[Read More]
Tracked on June 13, 2005 7:15 PM
» Captain Ed is on a roll today from Media Lies
First he has a post about the House ethics mess. Turns out that the problems with travel are a bit greater than first thought.
Roughly 214 lawmakers - ...
[Read More]
Tracked on June 13, 2005 9:52 PM
» The Memo Conspiracy from Flopping Aces
but that wouldn't matter to them since their mindset is only on one thing: get Bush. They will not be successful, the lunatic left has been exposed for quite some time now and they are only making things worse for themselves. [Read More]
Tracked on June 13, 2005 10:27 PM
» Emily Litella at Downing Street from light seeking light
Captain Ed over at Captain's Quarters [here] thoroughly demolishes the dodgy assumption made by lefty pundits that somehow the Downing Street Memo is a "smoking gun" that proves Bush's perfidity in the runup to Iraq. Of course, this won't make any di... [Read More]
Tracked on June 14, 2005 6:36 AM
» NY Times: "Prewar British Memo Says War Decision Wasn't Made" from The Unalienable Right
The NY Times reports: Prewar British Memo Says War Decision Wasn't Made WASHINGTON, June 12 - A memorandum written by Prime Minister Tony Blair's cabinet office in late July 2002 explicitly states that the Bush administration had made "no political... [Read More]
Tracked on June 14, 2005 12:57 PM
Captain Ed:
captain*at*captainsquartersblog.com
My Other Blog!
E-Mail/Comment/Trackback Policy
Comment Moderation Policy - Please Read!
Skin The Site

Hugh Hewitt
Captain's Quarters
Fraters Libertas
Lileks
Power Line
SCSU Scholars
Shot In The Dark
Northern Alliance Radio Network

Northern Alliance Live Streaming!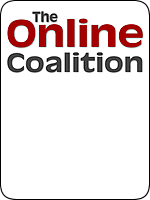 Proud Ex-Pat Member of the Bear Flag League!