« CFACT Speech A Hit, I Think ...
|
Main
|
Taking A Pass On The Freakers Ball »
June 16, 2005
The Schiavo Finale, Lacking Finality
With the release of the autopsy results for Terri Schiavo, we now know much we didn't before, and much that we simply couldn't. Other questions went unanswered, and the coroner even created a new mystery that necessarily will go unsolved:
Although the meticulous postmortem examination could not determine the mental state of the Florida woman, who died March 31 after a judicial and legislative battle over her "right to die," it did establish the permanence of her physical condition.

Schiavo's brain damage "was irreversible . . . no amount of treatment or rehabilitation would have reversed" it, said Jon R. Thogmartin, the pathologist in Florida's sixth judicial district who performed the autopsy and announced his findings at a news conference in Largo, Fla.

Still unknown is what caused Schiavo, 41, to lose consciousness on a winter morning in 1990. Her heart beat ineffectively for nearly an hour, depriving her brain of blood flow and oxygen.

A study of her organs, fluids, bones and cells, as well as voluminous medical records, failed to support strangulation, beatings, a drug overdose, complications of an eating disorder or a rare molecular heart defect. All had been offered as theories over the past 15 years. Thogmartin said the cause will probably never be known.
The most hysterical charges involving Terri's husband were proven false, including the notion that he had injected Terri with insulin at some point to kill her. Some of the most well-publicized assertions about her activities also were shown to be wishful thinking, such as an ability to eat and drink without the feeding tube and Terri's following visual cues, which she seemingly did in the video released by her family. With her vision center destroyed, she had cortical blindness. In the opinion of the coroner after examining the brain, Terri's condition would never have improved.
However, other issues remain unresolved. An autopsy cannot determine the existence of PVS, as the coroner went out of his way to remind everyone. Dr. Thogmartin's careful analysis could find no evidence that Terri had been abused, relying on contemporaneous medical records as well as his autopsy, but could determine no cause for her collapse. That's unfortunate, as the lack of finality on that point will mean that speculation will endure forever.
What we have left are the issues that started the debate in the first place. Unlike today's New York Times editorial's assertion on the subject, this was not a "right to die" case. Terri had never requested to die, not with any transparency or formality. All we had for witnesses on her state of mind was a husband who waited until after he had won a substantial lawsuit to recall a conversation in which Terri made an offhand comment about not wanting to live on a respirator, and two of his relatives who corroborated him. The husband had a conflict of interest in the matter, having started a new relationship with another woman and fathering two children. On the other side, Terri's parents and siblings were willing to take over her medical care and the responsibility for its costs.
Amd most of all, as the coroner affirmed yesterday, Terri was not dying.
Despite all of this, Florida decided that it would deliberately kill Terri on the basis of her husband's wishes, without any living will or formal indication of her state of mind. As Rick Santorum said yesterday, such a ruling should have been allowed to receive a de novo hearing in federal court for a review, just as any death-penalty case would get. Without that, essentially Terri's fate rested on two men, Michael Schiavo and Judge George Greer, who refused to release the case to another court at any point in order to get a new hearing on the merits in front of another judge. And when the state decides to kill someone who isn't dying on their own -- as opposed to stopping artificial breathing/cardiac support for those who lack any ability to survive without it -- it should have more substantial oversight before doing so, and it should have more to rely on than an estranged husband's belated recollection of a superficial, general conversation as its basis.
Sphere It
View blog reactions
Posted by Ed Morrissey at June 16, 2005 5:03 AM
Trackback Pings
TrackBack URL for this entry is
Listed below are links to weblogs that reference The Schiavo Finale, Lacking Finality:
» Terri Schiavo's Autopsy "Conclusions" from Danny Carlton (aka Jack Lewis)
From WorldNetDaily: The autopsy report concluding Terri Schiavo suffered no trauma prior to her collapse under disputed circumstances in 1990... [Read More]
Tracked on June 16, 2005 7:02 AM
» morning rants from Auterrific
I'm already starting out this morning in a pissy mood because I have another doctor's appointment, the third this week. That's a very long story which I will tell later, but what's really getting to me are a couple of... [Read More]
Tracked on June 16, 2005 7:11 AM
» Morning Blend - Thursday, June 16, 2005 from Citizen Journal Blog
The Schiavo Finale, Lacking Finality - Captain's Quarters How Things Keep Getting Better - John Hinderaker, Powerline Romney Reading His '08 Campaign - Robert Novak, CST Gutless Wonders - Dave St. John, American Thinker Joe Strauss to Joe Sixpack -... [Read More]
Tracked on June 16, 2005 8:09 AM
» Some final thoughts on Terri Schiavo from Wigderson Library & Pub
This stands in stark contrast to some of the unseemly dancing on Schiavo's grave I have seen in the last 24 hours: here, here, here and here. Perhaps someday Michael Schiavo and Terri Schiavo's family can put an end to the personal enmity surrounding T... [Read More]
Tracked on June 16, 2005 9:38 AM
» LIFE, DEATH, AND TERRI SCHIAVO from Right Wing Nut House
The Terri Schiavo autopsy report that was made public yesterday has many in the shadow media gloating and some, like myself and a few other secular social conservatives, reflecting on what the fight meant then and what it will mean for the future. W... [Read More]
Tracked on June 16, 2005 10:57 AM
» Schiavo Autopsy from Fresh Politics
The 39 page Terri Schiavo autopsy report is out. You can read it here [.PDF]. As Michelle Malkin points out, although virtually everyone is reporting about it, few have probably read it. Take me, for example. I've turned to Patterico and Captain ... [Read More]
Tracked on June 16, 2005 11:55 AM
» More on Terri's Autopsy from The Burr in the Burgh
You have to admit that this is a pretty ridiculous headline: Terri Schiavo Autopsy: Manner of Death Undetermined. Again, I'm not doctor, but I'm pretty sure we do know the cause of her death. Maybe being denied food and water for two weeks had someth... [Read More]
Tracked on June 16, 2005 12:28 PM
» Terri Gets Her Toe Tag from Hard Starboard
Well, the autopsy results of Terri Schiavo have been released, and shockingly, they purport to find that she was in a "permanent vegetative state" but don't even venture an opinion as to how she ended up that way: Although the meticulous postmor... [Read More]
Tracked on June 16, 2005 1:16 PM
» What Do You Have To Say Now? from Bring It On!
So after two months of waiting the autopsy results that the religious right said would never come out, are out. The verdict simplified; Terri Schiavo's condition was irreversible, if the righties would have had their way she would have been laying in... [Read More]
Tracked on June 16, 2005 2:12 PM
» More on Terri Schiavo from Macmind - Conservative Commentary and Common Sense
the report states, "Without the orginal bone scan and radiographs from that period, no other conclusions can [be] reasonably made." Well, there is an earlier report found here Which shows the results of a bone scan done in 1991. One sentence stand... [Read More]
Tracked on June 16, 2005 2:23 PM
» Schiavo autopsy exposes lying liars from Mossback Culture
Schindlers, Joe Scarborough, Sean Hannity, Jesse Jackson, Bill Frist, Randall Terry, John Patrick Frey, Jeff Bishop, Catholic Church: you're all busted. The autopsy, for instance, showed that physical abuse or poison did not play a role in her colla... [Read More]
Tracked on June 16, 2005 7:35 PM
» Terri Schiavo's Autopsy--The Spin and The Meaning- from Sue Bob's Diary
pdate: I want to add something based on Captain Ed's post at Captain's Quarter's wherein he paraphrases the Medical Examiner saying: With her vision center destroyed, she had cortical blindness. In the opinion of the coroner after examining the brain... [Read More]
Tracked on June 16, 2005 8:28 PM
» The Terri Schiavo Autopsy from QT Monster's Place
Carrie Kirkland reported on the Metro Source news wire on 6/16/2005: Schiavo Autopsy Leaves Many Questions Unanswered (Largo, Florida) - Here's what we now know: Medical science backs Michael Schiavo's claim that Terri Schiavo had no chance of recoveri... [Read More]
Tracked on June 19, 2005 4:08 PM
Captain Ed:
captain*at*captainsquartersblog.com
My Other Blog!
E-Mail/Comment/Trackback Policy
Comment Moderation Policy - Please Read!
Skin The Site

Hugh Hewitt
Captain's Quarters
Fraters Libertas
Lileks
Power Line
SCSU Scholars
Shot In The Dark
Northern Alliance Radio Network

Northern Alliance Live Streaming!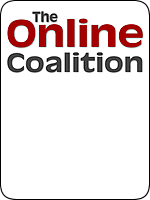 Proud Ex-Pat Member of the Bear Flag League!