« The Traveling Circus Continues To Expand
|
Main
|
Did Reuters Stage 'Insurgent' Photo? »
June 16, 2005
Durbin: US Operates Death Camps (Without The Death)
The hysteria and historical illiteracy, not to mention irrational moral equivalency, continued on the floor of the Senate yesterday as Dick Durbin equated American military personnel at Gitmo to Nazis, Stalinist thugs, and the genocidal Pol Pot:
The Senate's No. 2 Democrat has compared the U.S. military's treatment of a suspected al Qaeda terrorist at the U.S. prison at Guantanamo Bay with the regimes of Adolf Hitler, Josef Stalin and Pol Pot, three of history's most heinous dictators, whose regimes killed millions.

In a speech on the Senate floor late Tuesday, Minority Whip Richard J. Durbin, Illinois Democrat, castigated the American military's actions by reading an e-mail from an FBI agent.

The agent complained to higher-ups that one al Qaeda suspect was chained to the floor, kept in an extremely cold air-conditioned cell and forced to hear loud rap music. The Justice Department is investigating. ...

After reading the e-mail, Mr. Durbin said, "If I read this to you and did not tell you that it was an FBI agent describing what Americans had done to prisoners in their control, you would most certainly believe this must have been done by Nazis, Soviets in their gulags, or some mad regime -- Pol Pot or others -- that had no concern for human beings. Sadly, that is not the case. This was the action of Americans in the treatment of their prisoners."

Mr. Durbin also likened the treatment of terror suspects at the prison in Guantanamo Bay, Cuba, and the Abu Ghraib prison in Iraq to President Franklin D. Roosevelt's decision to authorize the internment of Japanese-Americans during World War II.

"It took us almost 40 years for us to acknowledge that we were wrong, to admit that these people should never have been imprisoned. It was a shameful period in American history," Mr. Durbin said. "I believe the torture techniques that have been used at Abu Ghraib and Guantanamo and other places fall into that same category."
If Durbin intended on embarrassing the Bush administration into changing its detention policy, all he wound up accomplishing was embarrassing the voters in Illinois who sent him to the Senate for that ill-educated harangue. The total number of prisoners who have died at Gitmo through neglect or murder comes to zero. Prisoners at Gitmo get there through capture on the battlefield or through intelligence work and go through an identification process to determine their involvement in terrorism against the US and the West. The purpose of Gitmo is to determine what they know about the structure of our enemy -- not a gang of street hoodlums, but a well-armed, well-financed terrorist structure that receives support from nations as well as private financiers. Their intent before capture was to kill us in our homes and businesses, preferably by the thousands if not greater. The same people who sent them succeeded in doing so on 9/11.
They are not criminals, and they do not have a right to access the American court system. Their status under the Geneva Convention is that of an unlawful combatant -- which technically means that the US could have them shot after a military tribunal. Instead, we have chosen to keep them alive and house them humanely while interrogating them thoroughly in order to save American lives. If that means they get cold, or hot, or have little accidents on the floor, then so be it. That isn't torture or even abuse.
And Durbin, who should know better, has the nerve to compare American soldiers to Nazis and Gitmo to the extermination camps they ran. If Durbin can't recall that the Nazis exterminated millions of people, deliberately, in those camps, I'm certain that Holocaust survivors in Illinois and elsewhere can remind him of that fact. If the Senator doesn't know about the estimated 2 million people who died in the gulag system, a system that was used primarily on internal political dissidents to suppress opposition to Stalin, then he should read his Solzhenitsyn. If he thinks that American soldiers operate on the same basis as Cambodia and the killing fields, he's out of his mind.
Finally, the analogy to the Japanese internment camps simply boggles the mind. The Japanese survivors of Manzanar and other camps must be shaking their heads this morning. On what basis does Durbin think that Islamofascist terrorists equate to American citizens detained on the basis of their ethnicity? That statement is so far off the mark as to call Durbin's mental health into question. Gitmo is not a camp of Muslims rounded up out of their American homes and detained for no reason other than their religion; the Gitmo detainees have plotted to kill Americans. They are the enemy. Durbin obviously has lost the capacity to understand that basic concept, a dangerous failing in a time of war.
In any case, Durbin owes the administration and the American servicemen in Gitmo and elsewhere an apology. Durbin's idiotic equating of the conditions he described from the e-mail he supposedly received to the genocide of the Jews, Cambodians, and gulag victims cheapens the horrors of those atrocities, and he owes the survivors an apology as well. His hysterical rants have damaged the war effort by providing propaganda for the Islamists with no rational basis whatsoever -- and for that, he owes everyone an apology.
Sphere It
View blog reactions
Posted by Ed Morrissey at June 16, 2005 7:21 AM
Trackback Pings
TrackBack URL for this entry is
Listed below are links to weblogs that reference Durbin: US Operates Death Camps (Without The Death):
» ILLINOIS FINEST MOONBAT: SENATOR DURBIN from Right Wing Nut House
I should really watch C-Span more often. Last night during debate on the Energy Bill, my home state Senator Dick Durbin proved that Illinois isn't only known as the Land of Lincoln. We're also the Motherland of Moonbats. Durbin, whose colorles... [Read More]
Tracked on June 16, 2005 8:11 AM
» Dick Durbin is an idiot. from The Buzz Blog
No, Dick Durbin won't take the time to learn just how wrong he is because he is an idiot. [Read More]
Tracked on June 16, 2005 9:03 AM
» Praise For Durbin As He Firms Up Terrorist Vote from Point Five
..."I'll hand it to Durbin," said Chet Brakely, an RNC strategist, "He found an under-represented voting block and seems to have solidified their support for the Democrats.".. [Read More]
Tracked on June 16, 2005 9:14 AM
» Dysmal Durbin Un-Repentant from The Strata-Sphere
We posted earlier on Dysmal Durbin's outragous comparison of our military (and therefore us) to the most murderous despots of the last 100 years. Well it seems Sen Dysmal is not sorry at all for the comparison: Sen. Dick Durbin refused to apol... [Read More]
Tracked on June 16, 2005 9:26 AM
» What Is Going ON?!? from Intermittent Stream
Has the entire Federal Government turned against its own citizens?!Senator Dick Durbin of Illinois yesterday likened American Soldiers to WWII Nazis. From the Congressional Record of the Senate for June 14, 2005:When you read some of the graphic descri... [Read More]
Tracked on June 16, 2005 9:50 AM
» Sundries Shack is rip-roaring from The Anchoress
I always feel like I am not paying enough attention to Jimmie Bise's Sundries Shack. He's got a really good blog, full of news and thoughtful commentary. Yesterday's piece on Dick Durbin's offensive stupidity is exceptionarlly fine, but may I recomme... [Read More]
Tracked on June 16, 2005 10:12 AM
» US Soldiers No Different from Nazis? from Don Singleton
Millions of people died in the Nazi Death Camps, the Russian Gulags, and under Pol Pot. No one died at Gitmo. And unless they don't like Honey Glazed Chicken and Rice Pilaf, the internees at Gitmo are living better than they did at home. [Read More]
Tracked on June 16, 2005 10:43 AM
» Dick Durbin Pulls a Dean from Hard Starboard
It is noteworthy, in light of the Senate Minority Whip's viciously seditious remarks on the Senate floor last night, that Dick Durbin was front & center in trying to defend DNC Chairman Howard Dean's recent oratorical scatalogy last week. Judging ... [Read More]
Tracked on June 16, 2005 11:49 AM
» A Speech Too Far from Toe In The Water
Huh? Dick Durbin? A United States Senator? Yep, checked his web site, and sure enough he is! After standing in my kitchen this afternoon, yelling and cursing at the TV tuned to FNC showing the Neil Cavuto interview with Dennis 'Bring The Troops Home'... [Read More]
Tracked on June 16, 2005 12:15 PM
» Senator Durbin: America like Nazi Germany from The Unalienable Right
Laura Ingraham had the tape on her radio show this morning: Senator Dick Durbin (D-Ill.), speaking on the Senate floor, described our interrogation practices at Gitmo (keeping the 20th hijacker cold or hot, or playing of loud rap music) as akin to som... [Read More]
Tracked on June 16, 2005 12:21 PM
» "Nazis, Soviets in their gulags, or ... Pol Pot" from LyfLines
I do not here accuse Senator Durbin of hating America, but if he were actively seeking to work against the United States and her interests in the world, he could not produce a statement better tuned to furthering those goals. [Read More]
Tracked on June 16, 2005 1:12 PM
» What a Dick Durbin from Brutally Honest
Yea, that title is... rather provocative... but I actually cleaned it up some. I'm simply enraged by this story:Senator Dick Durbin's remarks from the Senate floor last night will lead one to conclude that the man is crazy. [Read More]
Tracked on June 16, 2005 2:32 PM
» TURBAN DURBIN: US MILITARY LIKE "NAZI'S" from THE TOMO REPORT
[Read More]
Tracked on June 16, 2005 4:07 PM
» Durbin Committing Political Suicide? from OKIE on the LAM™ - In LA
Hugh Hewitt is playing audio from the floor of the Senate with Minority Whip Richard J. ["Dick"] Durbin, Illinois Democrat, backpeddling all over the place, trying to convince us all that he never slandered our men and women in uniform with his GIT... [Read More]
Tracked on June 16, 2005 6:01 PM
» You're ***-ing Insane II from Obviously Right
Air conditioning turned down or- GASP!- off. Loud rap music played. And inmate self-abuse. This is another gulag or killing fields or concentration camp. Dick Durbin, you're ***-ing insane. [Read More]
Tracked on June 16, 2005 6:34 PM
» You're ***-ing Insane II from Obviously Right
Air conditioning turned down or- GASP!- off. Loud rap music played. And inmate self-abuse. This is another gulag or killing fields or concentration camp? Dick Durbin is ****-ing insane. [Read More]
Tracked on June 16, 2005 6:55 PM
» Shame on Senator Durbin from Balance Sheet
When I heard Senator Durbin's speech, I was appalled that a United States Senator would equate the actions of American troops with those of Hitler's Nazis, Stalin's Gulag, and the genocidal regime of the Khmer Rouge's Pol Pot. It was... [Read More]
Tracked on June 16, 2005 7:04 PM
» Senator Durbin from WashtenawDude
Captain Ed has a good take on the Illinois senator's recent ravings. [Read More]
Tracked on June 16, 2005 8:31 PM
» Your embarrassing yourself Sen. Durbin from Bigenwald Family Adventures
There are many opinions on the desirability of maintaining the prison at Guantanamo. [Read More]
Tracked on June 16, 2005 9:52 PM
» Rush Gets It from Right In Texas
Rush on the amazingly stupid comments made by Senator Durbin this week. In case you have heard yet here's what he said:........ [Read More]
Tracked on June 17, 2005 12:29 AM
» Let's just put all the moonbats up against the wall and get it over with from Blind Mind's Eye
Every so often, Michelle Malkin feels the need to toss out traitor or treason the way that Al Sharpton uses racism and racist. Apparently, today is one of those days. What caused her to do this? Well one of those uber-patriotic Democrats in the Senate... [Read More]
Tracked on June 17, 2005 7:06 AM
» ADL demands apology from Durbin from Danny Carlton (aka Jack Lewis)
From WorldNetDaily: The Anti-Defamation League has called on Democrat Sen. Dick Durbin to apologize for comparing alleged abuses at Guantanamo... [Read More]
Tracked on June 18, 2005 8:09 AM
» Durbin Gets Head Stuck in Barrel of Political Bazooka, Squeezes Trigger! from The Right Place
Senator Dick Durbin (Moonbat-IL), is still trying to find the door out of the lower level of the two-story outhouse where he ingeniously imprisoned himself Tuesday night on the floor of the United States Senate! After sticking his foot so far down h... [Read More]
Tracked on June 19, 2005 4:52 AM
» Apparently Gitmo Will Surpass Disneyworld... from This Must Be The Place
This post made me curious about what the nutcases were really saying about Durbin's remarks. A bit of clicking around led me to a (apparently very popular) nutcase blog's post. There are over twenty other blogs linking to that one, so I have to ask, ... [Read More]
Tracked on June 20, 2005 1:03 PM
» A question of history from Number 2 Pencil
A brilliant editorial in the LATimes by Dr. David Gelertner is in part about Senator Dick Durbin's recent idiotic remarks, but the take-away message is a plea for better history education in our schools: Not knowing history is worse than... [Read More]
Tracked on June 22, 2005 1:06 PM
Captain Ed:
captain*at*captainsquartersblog.com
My Other Blog!
E-Mail/Comment/Trackback Policy
Comment Moderation Policy - Please Read!
Skin The Site

Hugh Hewitt
Captain's Quarters
Fraters Libertas
Lileks
Power Line
SCSU Scholars
Shot In The Dark
Northern Alliance Radio Network

Northern Alliance Live Streaming!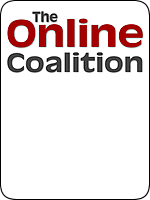 Proud Ex-Pat Member of the Bear Flag League!