« I'd Like To Teach The World To Live-Blog ...
|
Main
|
Army Meets Recruiting Goal For June »
June 29, 2005
The Dumbest Controversy Ever
The New York Times eats up several column inches on what has to be the pettiest controversy of recent memory -- The Case Of The Missing Applause. As I remarked during my live blog, the lack of reaction to George Bush's speech appeared planned, as Bush spoke at a more rapid pace than normal, without the usual politician pauses that these addresses have. Carl Cameron confirmed immediately afterwards that the audience had been told to hold off on any reaction.
Apparently no one else thought to check that out, at least at the NY Times, which results in this David Sanger report:
So what happened to the applause?

When President Bush visits military bases, he invariably receives a foot-stomping, loud ovation at every applause line. At bases like Fort Bragg - the backdrop for his Tuesday night speech on Iraq - the clapping is often interspersed with calls of "Hoo-ah," the military's all-purpose, spirited response to, well, almost anything.

So the silence during his speech was more than a little noticeable, both on television and in the hall. On Wednesday, as Mr. Bush's repeated use of the imagery of the Sept. 11 attacks drew bitter criticism from Congressional Democrats, there was a parallel debate under way about whether the troops sat on their hands because they were not impressed, or because they thought that was their orders.
Not only was that apparent from the moment that Bush walked into the auditorium -- the troops stood at attention, and didn't utter a peep when Bush had them sit -- but as I noted, his delivery made it obvious that he planned on no interruptions. The Fort Bragg soldiers maintained the discipline requested by their officers and the White House. Yet somehow this has become an embarrassment for the Bush administration:
Republicans moved quickly to respond to what was becoming a significant embarrassment.

Capt. Tom Earnhardt, a public affairs officer at Fort Bragg who participated in the planning for the president's trip, said that from the first meetings with White House officials there was agreement that a hall full of wildly cheering troops would not create the right atmosphere for a speech devoted to policy and strategy.

"The guy from White House advance, during the initial meetings, said, 'Be careful not to let this become a pep rally,' " Captain Earnhardt recalled in a telephone interview. Scott McClellan, the White House press secretary, confirmed that account.
If the same soldiers had greeted Bush with wild cheers and hoo-ahs, or had repeatedly interrupted the speech with cheers, we'd be hearing that the White House had secretly arranged that reception. Instead, we now have Clapgate, which doesn't have nearly the fun that such a monicker might suggest, where the big question is who initiated the applause that followed the one line where Bush told the nation that we would stay in the fight to the finish.
Well, this certainly qualifies as a national emergency. Can we say, "Slow News Day"?
If any of the soldiers at Fort Bragg has information on what happened, please e-mail me from your military e-mail accounts before the conspiracy theorists spin this into a passive mutiny against the current Commander-In-Chief. I guarantee readers that within 24 hours, that's exactly how this meme will be spun in the more radical corners of the political arena.
Sphere It
View blog reactions
Posted by Ed Morrissey at June 29, 2005 9:14 PM
Trackback Pings
TrackBack URL for this entry is
Listed below are links to weblogs that reference The Dumbest Controversy Ever:
» President Bush on Iraq from The Conservative Man
You can read the full text of President Bush's speech at Fort Bragg, NC here. Some important parts: Our mission in Iraq is clear. We are hunting down the terrorists. We are helping Iraqis build a free nation that is an ally in the war on terror. ... [Read More]
Tracked on June 29, 2005 10:37 PM
» When Critics Rage ... from Macmind - Conservative Commentary and Common Sense
A blog called the "Dissident voice", writes this morning about Bush's speech last night: Excerpt: "The Bush prime-time fiasco was the biggest presidential pratfall in the history of the office. Bush was expected to lay out a new vision that wou... [Read More]
Tracked on June 29, 2005 11:27 PM
» ApplauseGate? from Ed Driscoll.com
In a post titled, "The Dumbest Controversy Ever", Ed Morrissey writes that "The New York Times eats up several column inches on what has to be the pettiest controversy of recent memory -- The Case Of The Missing Applause.":from the... [Read More]
Tracked on June 30, 2005 12:50 AM
» Troops applaud: Suspect. Troops silent: Suspect from The Anchoress
It's the old story - the Bush administration is damned if it does and damned if it doesn't. Had the troops at Ft. Bragg jumped to their feet in wild applause during President Bush's speech on Tuesday night, the press would have been all over it - "a... [Read More]
Tracked on June 30, 2005 4:40 AM
» Clap Trap from The Smoothing Plane
"Yes, the applause for the Almighty was thunderous, but we must point out it was started by the Angels. And He talked about that 'war against heaven' [Read More]
Tracked on June 30, 2005 6:07 AM
» Troops' Silence at Fort Bragg Starts a Debate All Its Own from Outside The Beltway
Some critics of the Bush Administration are taking the lack of applause from the Fort Bragg audience at the president's speech Tuesday night as a sign that the troops do not support the war. Defenders say the troops thought they were under ord... [Read More]
Tracked on June 30, 2005 6:56 AM
» Old Grey Lady Ain't What She Used To Be… from Jay Reding.com
Captain Ed finds The New York Times running with one of the singularly dumbest articles ever. About five minutes of fact-checking could have determined that the soldiers in the room were ordered not to interrupt the President's speech. In fact, h... [Read More]
Tracked on June 30, 2005 8:20 AM
» The Dumbest Controversy Ever from BlogSpy.NET
We found this blog entry very interesting so we've added a Trackback to it on our site. [Read More]
Tracked on June 30, 2005 10:31 AM
» One Hand Clapping, The Other Grasping For OBL from Hard Starboard
The puerile malevolence of contemporary Democrats is always competing with their comical pathos. This morning the pathos has nosed ahead again. Last night Captain's Quarters brought us, "courtesy" of the New York Times, the dumbest controversy eve... [Read More]
Tracked on June 30, 2005 11:42 AM
» The Silence at Ft. Bragg--Just a Disciplined Army from Going to the Mat
The silence is a response to an overly cautious order to keep it civil. [Read More]
Tracked on June 30, 2005 2:27 PM
» NYT: Troops not applauding for Bush is a mystery from Rathergate.com
Note to New York Times Executive Editor Bill Keller regarding your pledge to hire more reporters with military experience -- you'd better step on it to avoid embarrassments such as your story on President Bush's speech and the Encyclopedia Brown Case o... [Read More]
Tracked on June 30, 2005 2:41 PM
» Clapgate from Voice of the Taciturn
Captain Ed at Captain's Quarters says it as well as anyone can. [Read More]
Tracked on July 3, 2005 10:17 AM
Captain Ed:
captain*at*captainsquartersblog.com
My Other Blog!
E-Mail/Comment/Trackback Policy
Comment Moderation Policy - Please Read!
Skin The Site

Hugh Hewitt
Captain's Quarters
Fraters Libertas
Lileks
Power Line
SCSU Scholars
Shot In The Dark
Northern Alliance Radio Network

Northern Alliance Live Streaming!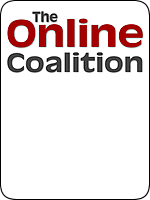 Proud Ex-Pat Member of the Bear Flag League!