« Noah: Spread The Smears Around
|
Main
|
NBC: Founding Fathers Could Have Been Terrorists »
June 30, 2005
This Is A Blog. This Will Remain A Blog.
Following the depressing nature of the questions at the latest FEC hearing on regulating the Internet, it appears that some bloggers are ready to jump ship, so to speak. Jeralynn Merritt has declared yesterday as the Day the Blogs Died, and now says that TalkLeft is no longer a blog, but an "online magazine." Joining her are Americablog (which might therefore require a name change), The Talent Show, Crooks and Liars, and even Instapundit, although I suspect that Professor Reynolds has tongue firmly in cheek.
Not Captain's Quarters. I may describe myself in a variety of ways, including citizen journalist, free-lance writer, pundit at large -- but foremost in this community, I am a blogger. CQ is a blog, and it will remain a blog. It will undoubtedly evolve over time, offer new concepts to the CQ community, change its look, but at its heart, Captain's Quarters will be a blog.
Why do I insist on that distinction? Because I will not allow the FEC to chase me from my rights as an independent voice in politics to write what I please and to post what I want based on a silly bit of nomenclature. I understand what Jeralyn and other members of the, er, "online magazine community" mean to say with these statements, but I won't surrender to the bureaucrats an inch when it comes to my right to speak my mind. I don't plan on playing silly name games with those who plan on regulating speech for our own good. All that does is play into their strategy of twisting words and meanings until nothing means what it says any more.
I won't do it. I won't play along. I won't even do it as a protest, as these bloggers obviously mean it to be.
I wish my friends the best of luck as they transform themselves into the online magazine community, or 'zines, as they used to be called in the early days. I'm glad to serve instead as the canary in the coal mine, in a manner of speaking. But when the FEC continues playing its word games to avoid exempting the online magazines, don't be too terribly surprised. Eventually, we will all learn that the nannies who want to control political speech will not be stopped by shifting nomenclatures, and as long as we allow them at the levers of power, they will continue to issue ever-encroaching regulations to shut down the inconvenient voices that threaten them.
What will we do then, when we have no more names to hide us?
Sphere It
View blog reactions
Posted by Ed Morrissey at June 30, 2005 5:28 PM
Trackback Pings
TrackBack URL for this entry is
Listed below are links to weblogs that reference This Is A Blog. This Will Remain A Blog.:
» I'm With The Captain from Blogs for Bush
I stand with the Captain on this. I also concur with La Shawn Barber... La Shawn pointed to this article (story "expired," alternate version here) which clarifies this whole issue: Web loggers, who pride themselves on freewheeling political activism, m... [Read More]
Tracked on June 30, 2005 7:00 PM
» Flap's Blog is Remaining a BLOG from FullosseousFlap's Dental Blog
Captain Ed over at Captain's Quarter's has alerted Flap to the proceedings of this week's FEC hearings regarding the blogosphere (from RedState.org): While the FEC hearings this week covered a lot of ground - there are some questi... [Read More]
Tracked on June 30, 2005 8:44 PM
» Every Blogger's Doing It from Kerfuffles
Have you morphed your blog into an "On-line Magazine" yet? Why not, practically every other blogger has, according to CNN. Bob Brigham of Swing State Project tells us how to lose blogging buddies and gain MSM friends. He writes that today, when he sw... [Read More]
Tracked on June 30, 2005 8:59 PM
» Blogs Becoming "Online Magazines" from Outside The Beltway
Apropos the ongoing controversy over bloggers and campaign finance laws, Duncan "Atrios" Black asks, Why is somebody who prints up and mails out weekly vanity newsletter entitled to the media exemption but not me? Why is Michael Savag... [Read More]
Tracked on June 30, 2005 9:01 PM
» To Be A Blog ~ Or Not from CommonSenseDesk
John Cole announced the transformation of Balloon Juice to an online magazine. [Read More]
Tracked on June 30, 2005 11:32 PM
» And now, links from INCITE
First, from Samizdata, the Smokers Liberation Front. [Read More]
Tracked on July 1, 2005 12:05 AM
» Welcome to "The Art of the Online Magazine" from The Art of the Blog
Yeah, right. Captain Ed over at Captain's Quarters boldly declares "This Is A Blog. This Will Remain A Blog." Hear hear! The Art of the BLOG will not change one iota based on the latest FEC BS. Check out my... [Read More]
Tracked on July 1, 2005 1:20 AM
» A Rose by any other name. . . from bRight & Early
"The first principle of a free society is an untrammeled flow of words in an open forum." - Adlai Stevenson Blog? Online Magazine? Journal? Does it matter what you call that place where you place those thoughts, precious to you, for the ... [Read More]
Tracked on July 1, 2005 6:48 AM
» Last Blog Standing? from The Republic of T.
Oh geez. Pardon me if I don't jump on the latest blogger bandwagon in the wake of the recent FEC hearings. This game of follow-the-leaders, in which blogs declare themselves "online magazines" doesn't amuse or interest me. Wh... [Read More]
Tracked on July 1, 2005 8:32 AM
» SoCalPundit Is A Blog. It Will Be A Blog Tomorrow & The Day After &… from SoCalPundit
Many are making much of nothing in regards to the Federal Elections Commission's threat to regulate blogs because they have "political value". Whatever. I hope the FEC does come after SoCalPundit.com. I promise such an attack on this... [Read More]
Tracked on July 1, 2005 2:41 PM
» Policy statement: from On The Third Hand
On The Third Hand is a blog. And it will remain so. Posting from a Chinese server, if necessary. The FEC can go take a flying (or landbound) you-know-what. [Read More]
Tracked on July 1, 2005 9:02 PM
» Daniel W. Drezner -- the magazine? from Daniel W. Drezner
Hey, if ESPN can do it, why not the hardworking staff at danieldrezner.com? If you're wondering what the heck I'm talking about, click over to James "Outside the Beltway" Joyner for some background about the FEC's slow-motion investigation of how... [Read More]
Tracked on July 4, 2005 7:20 AM
» Live-8, Spiegel and the decline of the Eurozone from Thesaur's Ramblings
Over at the German-language version (Medienkritik Online) of Davids Medienkritik, Paul13 (of nobloodforsauerkraut) posted recently on third-world development and referenced the Live-8 concert. Specifically, he echoed the concerns of Kenyan economist J... [Read More]
Tracked on July 8, 2005 11:14 AM
» Media Exemption for Bloggers from Searchlight Crusade
In The Washington Post
Hat tip: Volokh COnspiracy

Money quote:

[Read More]
Tracked on July 12, 2005 11:50 AM
Captain Ed:
captain*at*captainsquartersblog.com
My Other Blog!
E-Mail/Comment/Trackback Policy
Comment Moderation Policy - Please Read!
Skin The Site

Hugh Hewitt
Captain's Quarters
Fraters Libertas
Lileks
Power Line
SCSU Scholars
Shot In The Dark
Northern Alliance Radio Network

Northern Alliance Live Streaming!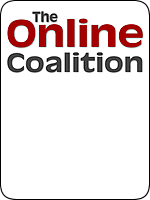 Proud Ex-Pat Member of the Bear Flag League!