« London Bombers Were The B-Team
|
Main
|
Senatorial Slapfight »
July 15, 2005
Dafydd: Associated Press Chooses Up
And so it begins -- the canonization of the London bombers.
Whenever I become convinced that the MSM cannot sink lower into their miasmic bolgia, they invariably find a way to tumble to a deeper circle of Hell. Now the "useful idiot" Scheherezade Faramarzi (if that is her name) profiles the four slayers of the innocent in London. Through her thousand and one tales of passion, spirituality, and beauty, we discover they were all fine, upstanding citizens who were driven into the frenzy of madness by the evil Bush and his wicked incursion into innocent Iraq.
She starts with a bang, making certain that even the most casual reader will understand that IT'S ALL GEORGE BUSH'S FAULT:
London Bombers Were Angered by War in Iraq
by Scheherezade Faramarzi
AP
July 15, 2005
LEEDS, England (AP) - Shahzad Tanweer, the 22-year-old son of a Pakistani-born affluent businessman, turned to Islam, the religion of his birth, a few years ago. The transformation was gradual, but then his relentless reading of the Quran and daily prayers became almost an obsession, his friends told The Associated Press. He became withdrawn and increasingly angry over the war in Iraq, according to those who knew him best.

The U.S.-led war was what likely drove him to blow himself up on a subway train last week, said his friends.
Of course. And what is Scheherezade's source for this so convenient Grand Unified Theory of Inevitable Terrorism? A couple of spiritual Pakistani "friends" of one of the bombers, Asif Iqbal and Adnan Samir:
"He was a Muslim and he had to fight for Islam. This is called jihad," or holy war, said Asif Iqbal, 20, who said he was Tanweer's childhood friend.

Another friend, Adnan Samir, 21, nodded in agreement.

"They're crying over 50 people while 100 people are dying every day in Iraq and Palestine," said Iqbal. "If they are indeed the ones who did it, it's because they believed it was right. They're in Heaven.

"Have you ever been inspired in life?" he asked.
Oh God, yes! I have always wanted to fight for a brutal, butchering ghoul who raped the dying bodies of women he had slain, whose monstrous Minotaur sons had become spiritual eaters of the dead. A man so marinated in the blood of innocents that his very eyes burned red with the molten sin of the Pit. A man who exhaled the smell of death and rot, a worm-eaten corpse of a man still shuffling forward like an animate zombie. A man found cowering in a grave, which he had made his home.
Yes, I am inspired! For I worship Death the Maiden, and I drink the spinal fluid of the living. God is great! And Saddam Hussein is His prophet.
Am I alone here? WHO -- THE -- HELL -- CARES what twisted rationalization these corrupted, soulless piles of ambulatory necrosis give for flaying the innocent living in the name of their dark Eldrich gods?
For the love of God, sequester Iqbal and Samir instanter, for they surely are the next to strap the C5 to their spindly bodies and rend the virgins they would never be allowed to embrace in life.
But the horror continues:
"He was a nice lad. I don't know how many times he served me fish and chips," said Peter Douchworth, 58, a Beeston resident for over 30 years. "He went out of his way to help."
For God's sake. Tanweer's father owned a God damned fish and chips stand. Tanweer went "out of his way" to serve a God damned order of fish to a God damned customer who ordered the God damned thing. Who is he now, Mother Friggin' Teresa?
Oh, but Tanweer was a fine, strapping youth -- until the malevolent Dr. Bush worked his wicked way with that poor Islamic hero, Saddam Hussein.
A devoted athlete, Tanweer studied sports science at Leeds Metropolitan University and planned to get involved in sports professionally. He showed up twice a week for pickup soccer games, said a teammate who gave his name only as Saj....

Where would Tanweer and his co-activists meet or plan their attacks?

"How do football fans get together and talk about football? It's the same thing," said Iqbal.
But wait! There are more halos for Scheherezade to distribute like so many Frisbees.
Tanweer's friend, Hasib Hussain, is another of the bombers identified by police. At 18, the handsome, 6-foot-tall soccer player was the youngest of the bombers. He was also the youngest of four children, two sisters and a brother. Like Tanweer, his family came from Pakistan.

Hussain, suspected of carrying out the suicide attack that claimed 13 lives on a double-decker bus, was known for his sense of humor and style. He sometime [sic] wore blue contact lenses and long hair parted in the middle.
Slew thirteen "lives!" "Sense of humor!" Jolly good joke, that! Always quick with his wit, that Mr. Hussain.
Not like the beastly Bush, who goes about invading countries for no reason whatsoever, kidnapping pious pilgrims like our second martyr's namesake.
Ah, but our heroine of the Thousand Nights and a Night has but begun:
"He was a good lad . . . a good-looking man. He had a good personality," the friend ["identified only by the initial G"] said.

Some people said Hussain became more religious two years ago but never abandoned his boyhood friends for radicals.
The sickness has spread deep into the body of Islam in London. Prognosis uncertain. Radical surgery only hope. Box-cutters, please.
Mohammed Sidique Khan, 30, born in Pakistan and another of the suicide bombers, is known in his neighborhood as an exemplary community worker.

A father of an 8-month-old baby girl, Khan was a popular former teacher of children with learning disabilities.
And what do his former students think about a man who is so kind to those with disabilities -- going out and blowing the freaking arms and legs off of various children, mothers, and old folks who made the dreadful mistake of riding public transportation on the day of Khan's elevation into Heaven? Oh, those he taught to value life certainly understand the enormity of how he ended his own accursed existence in order to murder others in the name of God:
Former students at the Hillside Primary School said Khan left for Pakistan last December to look after his ailing father. It was not clear when he returned to Britain.

"I liked him. He was nice," said Billy Sandersen, 13. He and other former pupils said they were shocked when they saw his picture in the papers as one of the suspects.

However, they said they still liked him.

"Just a little bit, but not for what he's done - killing innocent people," Sandersen said.

"I still like him," said Sean Woodham, 13, another former pupil, "because he always helped me with my homework."
Her mission accomplished, the selfless daughter of the Grand Vizier leaves us with the same wisdom with which she began the piece, making certain that we all know the real villain in this little kafuffle in London:
Maroof Latif, an unemployed Beeston resident, said he knew Khan since he was a child and believes if he took part in the terrorist bombings of the subways it was because of his anger over the war in Iraq and the U.S.-British occupation.
London bombers falling down, falling down, falling down
London bombers falling down,
My brave laddies!
Another must speak for me, for all I can think is black and red: would that this whole lot had but a single throat, so I could cut it. I yield the balance of my time, first to Mr. Herbert George Wells in his last work, Mind At the End of Its Tether, and last to Mr. William Butler Yeats:
This world is at the end of its tether. The end of everything we call life is close at hand and cannot be evaded. He [Wells] is telling you the conclusions to which reality has driven his own mind....

That book, '42 to '44 [A Contemporary Memoir upon Human Behaviour During the Crisis of the World Revolution], now seems to him merely incidental matter. It is like the remembered shouts of angry people in a train that has passed and gone for ever. His renascent intelligence finds now that we are confronted with strange convincing realities so overwhelming that, were he indeed one of those logical consistent creatures we incline to claim we are, he would think day and night in a passion of concentration, dismay and mental struggle upon the ultimate disaster that confronts our species.
W.B. Yeats, "the Second Coming," 1919:
Turning and turning in the widening gyre
The falcon cannot hear the falconer;
Things fall apart; the center cannot hold;
Mere anarchy is loosed upon the world,
The blood-dimmed tide is loosed, and everywhere
The ceremony of innocence is drowned;
The best lack all conviction, while the worst
Are full of passionate intensity.
Surely some revelation is at hand;
Surely the Second Coming is at hand.
The Second Coming! Hardly are those words out
When a vast image out of Spiritus Mundi
Troubles my sight: somewhere in sands of the desert
A shape with lion body and the head of a man,
A gaze blank and pitiless as the sun,
Is moving its slow thighs, while all about it
Reel shadows of the indignant desert birds.
The darkness drops again; but now I know
That twenty centuries of stony sleep
Were vexed to nightmare by a rocking cradle,
And what rough beast, its hour come round at last,
Slouches towards Bethlehem to be born?
May Scheherezade Faramarzi, our virginal Virgil guiding us on this reportorial tour of her inner Inferno, find the peace she has earned... and may she rest in it forever.
Sphere It
View blog reactions
Posted by Dafydd at July 15, 2005 3:46 AM
Trackback Pings
TrackBack URL for this entry is
Listed below are links to weblogs that reference Dafydd: Associated Press Chooses Up:
» When in Doubt...Blame George Bush from Two Babes and a Brain
That seems to be the general international rule these days. Now the London bombings seem to be the President's fault. [Read More]
Tracked on July 15, 2005 6:28 AM
» Killing Me Softly from :: Political Musings ::
They were such good boys! This is some sick stuff from the AP's Scheherezade Faramarzi. I wouldn't be shocked to read this at al Jazeera but it was published by the Associated Press. Unbelievable!: LEEDS, England (AP) - Shahzad Tanweer, the 22-... [Read More]
Tracked on July 15, 2005 3:16 PM
» Well, This Explains Volumes from Ed Driscoll.com
Ever since 9/11 we (by "we" I'm using shorthand that includes both myself and about half of the Blogosphere) have wondered why Reuters has refused to use the T-word when referring to, you know, terrorists. Instead, Reuters refers to them... [Read More]
Tracked on July 15, 2005 4:31 PM
Captain Ed:
captain*at*captainsquartersblog.com
My Other Blog!
E-Mail/Comment/Trackback Policy
Comment Moderation Policy - Please Read!
Skin The Site

Hugh Hewitt
Captain's Quarters
Fraters Libertas
Lileks
Power Line
SCSU Scholars
Shot In The Dark
Northern Alliance Radio Network

Northern Alliance Live Streaming!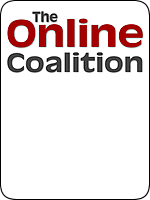 Proud Ex-Pat Member of the Bear Flag League!