« The New Hallmark Moment: Cheating
|
Main
|
Strib Still Confuses Judiciary With Legislature »
July 18, 2005
LA Times Still Can't Get Plame Facts Correct
The Los Angeles Times runs an article on the Plame leak today that manages to avoid advancing the story with any evidence and get the existing facts almost entirely incorrect, despite a number of revelations in the past few days from grand-jury leaks and the new article by Matt Cooper. Tom Hamburger and Peter Wallsten concoct their stew of "revelations" and bad fact-checking by relying on anonymous sourcing:
Top aides to President Bush and Vice President Dick Cheney were intensely focused on discrediting former Ambassador Joseph C. Wilson IV in the days after he wrote an op-ed article for the New York Times suggesting the administration manipulated intelligence to justify going to war in Iraq, federal investigators have been told.
Perhaps that springs from the fact that Wilson not only lied in that op-ed -- on which I have written extensively -- but also had begun leaking false versions of his adventures to people like Walter Pincus and Nicholas Kristof. If any administration had someone leaking misinformation about intelligence operations, I daresay they would be "intensely interested" in counteracting it. And misinformation is exactly what Wilson peddled, according to the SSIC report on pre-war intelligence, in the part of the report that got unanimous bipartisan approval.
Although lower-level White House staffers typically handle most contacts with the media, Rove and Libby began personally communicating with reporters about Wilson, prosecutors were told.
And yet Cooper says that he called Rove and Libby, not the other way around. Cooper also called Rove about another topic entirely, and then changed subjects to bring up Wilson. Hamburger and Wallsten didn't miss this; they include it in the same article, although the readers have to go past the jump to see it:
In an article in the latest issue of Time magazine titled "What I Told the Grand Jury," Cooper writes that the grand jurors investigated his interactions with Rove in "microscopic, excruciating detail."

He says he called Rove after Wilson's article appeared and asked about it. "I recall saying something like, 'I'm writing about Wilson,' before he interjected," Cooper writes. " 'Don't get too far out on Wilson,' he told me."
Again, how does that square with Rove and Libby getting unusually aggressive about attacking Wilson? Did Rove force Cooper to call him using telepathic orders, secretly controlling Cooper? (Heck, if he could do that, he wouldn't even have needed Cooper to call.) Hamburger and Wallsten make the same logical mistake that the entire Exempt Media does in arguing that Rove and the White House had embarked on a vendetta against Wilson. One does not conduct a vendetta by waiting for the phone to ring and hoping a conversation might get around to the subject at hand.
The writers also gracelessly gloss over one of the main points of issue with Wilson's editorial blasts at the administration, and one of the problems with his mission from the start. The Times refuses to acknowledge that Plame sent him to Niger and that Wilson lied about it:
Wilson, a career Foreign Service officer who served in Iraq and several African nations, was sent by the CIA in 2002 to investigate whether Iraq had attempted to purchase nuclear materials from Niger. His New York Times article declaring that he had found no credible evidence of such an attempt despite the administration's continued claims that there had been one unleashed charges from White House officials that he was a partisan.

White House officials contended that he had wrongly indicated that he was sent on his mission by Cheney. In fact, Wilson had said in the article that the trip was inspired by questions raised by Cheney's office.

Eight days after Wilson's article was published, a syndicated column by Robert Novak questioned the credibility of Wilson's trip, suggesting that it had been arranged with the help of Wilson's wife, Valerie Plame, at the CIA.
As the SSIC found, Novak had it right, and Wilson lied about it to everyone. Not only did Wilson lie about the source of his mission, he also lied about the results. His report confirmed that Iraq had attempted to start secret trade negotiations with Niger in 1999, an attempt the Nigerien government deducted was aimed at purchasing uranium. Since the only other commodities Niger exports are livestock, cowpeas, and onions, Iraqi interest in Niger could easily be deduced, and Niger told this to Wilson, who reported it to the CIA. Somehow, however, this information doesn't find its way into the Los Angeles Times, even though it can be found in the SSIC report for anyone wishing to actually research this topic.
Over the past few weeks, the media have made it very apparent that they will continue to spin this story in the worst possible way, ignoring facts and logic to attempt to maintain Wilson as a victim and the Bush administration in the worst possible light. The only fact proven by this coverage, however, is that the Exempt Media once again has an agenda and that the editorial boards of these papers have either allowed their reporters to inject their biases into the news sections, or the editors have done so themselves. The LA Times's preference for half-truths and pointless innuendo over well-researched facts ill serves the California communities who must rely on them for reporting.
ADDENDUM: Once again, the media completely misses the point of the Plame connection to Wilson's disinformation campaign. Why did Wilson insist on denying his wife's role in his selection after the Novak article? It's not that she was covert -- she had been an analyst inside the US for six years at that point, not a field agent, and apaerntly well-known as such within Washington's elite circles. Does it not appear odd that Wilson started leaking false versions of his report after the war -- a war which the CIA reportedly resisted? Could this have been the reason Plame wanted Wilson to handle the Niger mission in the first place?
Leaking false versions of his report and his assignment, first in the New York Times and Washington Post through other reporters and finally through an overt op-ed, smells suspiciously like a disinformation campaign. That possibility certainly makes Plame's involvement worthy of note, and yet the mainstream media haven't even bothered to ask that question despite the number of clear falsehoods revealed by the SSIC report.
Sphere It
View blog reactions
Posted by Ed Morrissey at July 18, 2005 5:34 AM
Trackback Pings
TrackBack URL for this entry is
Listed below are links to weblogs that reference LA Times Still Can't Get Plame Facts Correct:
» MSM is Plame Lying from The Strata-Sphere
I know the MSM has their agenda, and they cannot comprehend views outside their microcosmic echo chamber. But when they continue to push falsehoods and incomplete information as fact, when the truth to date and complete picture is well established, t... [Read More]
Tracked on July 18, 2005 7:01 AM
» Plame-Wilson Scandalessgate from Kerfuffles
The left is welcome to the likes of Joey Wilson. Let them try and follow the twists and turns of not only this story, but his entire life since he has been exalted to "Darling" status by the MSM. As said the great child philosopher, Harry Potter: "Bl... [Read More]
Tracked on July 18, 2005 8:35 AM
» Was Karl Set Up? from Macmind - Conservative Commentary and Common Sense
On Fox News News Watch on Saturday, the panel asked, "Was Karl Rove set up? Of course as is usual on that show, the discussion didn't do justice to the lead-in question. But it got me thinking. "Was Karl set up?" If so by whom? Well, let me ask... [Read More]
Tracked on July 18, 2005 9:26 AM
» Was Karl Set Up? from Macmind - Conservative Commentary and Common Sense
"Was Karl set up?" If so by whom? Well, let me ask you? Who was making all these phone calls we've been hearing about? Right! Mr. Chatty - Matt Cooper. [Read More]
Tracked on July 18, 2005 10:32 AM
» ASS-U-ME from A Goy and his Blog
It's no surprise media outlets like the LAT can't get the Plame story straight - not even close. The issue was a lie based on an assumption from the start: and no I'm not referring to anything the President has said. Regardless who... [Read More]
Tracked on July 18, 2005 11:05 AM
» Captain Ed Fills In As LAT-Basher from Patterico's Pontifications
I am not a person of limitless energy. Sometimes, like now, I am in trial. I open the paper and read yet another front-page piece of garbage in the L.A. Times about the Joe Wilson/Karl Rove nothing of a story. I see that the editors have published ... [Read More]
Tracked on July 19, 2005 1:05 AM
» Even more on the Plame Game from Eclipse Ramblings
Via Instapundit, JustOneMinute shows how the MSM Press is "Moving The Goalposts" on just what the President said. Captain Ed points out the facts that show "Not only did Wilson lie about the source of his mission, he also lied about the results. H... [Read More]
Tracked on July 19, 2005 6:28 AM
» MSM reports all the news that fit to invent in Plame/Rove story from Danny Carlton: codenamed "Jack Lewis"
On September 30, 2004, President Bush is quoted as saying "If there is a leak out of my administration, I... [Read More]
Tracked on July 19, 2005 9:33 AM
» Some Novak reporting goes unchallenged from John in Carolina
An LA Times "Get Bush through Rove" hit piece contains a sentence that the Times' "real journalists" didn't realize would give people a laugh at the expense of Joe Wilson. [Read More]
Tracked on July 19, 2005 11:43 AM
Captain Ed:
captain*at*captainsquartersblog.com
My Other Blog!
E-Mail/Comment/Trackback Policy
Comment Moderation Policy - Please Read!
Skin The Site

Hugh Hewitt
Captain's Quarters
Fraters Libertas
Lileks
Power Line
SCSU Scholars
Shot In The Dark
Northern Alliance Radio Network

Northern Alliance Live Streaming!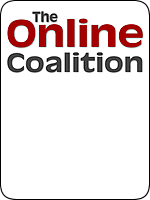 Proud Ex-Pat Member of the Bear Flag League!