« Zarqawi Continues To Alienate Muslims
|
Main
|
Returning From Obscurity To Issue Inanities »
July 22, 2005
Let Me Revise -- Attack The Wife And The Kids
Yesterday I wrote that when opponents of the Bush administration couldn't find anything nasty to say about SCOTUS nominee John Roberts, the Los Angeles Times decided to attack his wife and her devout Catholocism instead. That looks positively Churchillian next to the fashion-police anklebiting coming from the Washington Post's style section, in which "reporter" Robin Givhan makes fun of the kids as well as the wife:
It has been a long time since so much syrupy nostalgia has been in evidence at the White House. But Tuesday night, when President Bush announced his choice for the next associate justice of the Supreme Court, it was hard not to marvel at the 1950s-style tableau vivant that was John Roberts and his family.

There they were -- John, Jane, Josie and Jack -- standing with the president and before the entire country. The nominee was in a sober suit with the expected white shirt and red tie. His wife and children stood before the cameras, groomed and glossy in pastel hues -- like a trio of Easter eggs, a handful of Jelly Bellies, three little Necco wafers. There was tow-headed Jack -- having freed himself from the controlling grip of his mother -- enjoying a moment in the spotlight dressed in a seersucker suit with short pants and saddle shoes. His sister, Josie, was half-hidden behind her mother's skirt. Her blond pageboy glistened. And she was wearing a yellow dress with a crisp white collar, lace-trimmed anklets and black patent-leather Mary Janes. ...

The wife wore a strawberry-pink tweed suit with taupe pumps and pearls, which alone would not have been particularly remarkable, but alongside the nostalgic costuming of the children, the overall effect was of self-consciously crafted perfection. The children, of course, are innocents. They are dressed by their parents. And through their clothes choices, the parents have created the kind of honeyed faultlessness that jams mailboxes every December when personalized Christmas cards arrive bringing greetings "to you and yours" from the Blake family or the Joneses. Everyone looks freshly scrubbed and adorable, just like they have stepped from a Currier & Ives landscape.

In a time when most children are dressed in Gap Kids and retailers of similar price-point and modernity, the parents put young master Jack in an ensemble that calls to mind John F. "John-John" Kennedy Jr.

Separate the child from the clothes, which do not acknowledge trends, popular culture or the passing of time. They are not classic; they are old-fashioned. These clothes are Old World, old money and a cut above the light-up/shoe-buying hoi polloi.
Got that? The Roberts' children were too perfect, a slap in the face to the workin' man who has to buy his kids light-up shoes instead of saddle shoes. The wife looks like she worships Donna Reed. Why, it's just another example of how stuck up and old-fashioned the Bush administration is!
For God's sake ... this wasn't a fashion show! In fact, on Fox the only shot we saw of his family during the announcement was a head shot of Jane Roberts. I didn't even know the kids were there until I saw still shots of Jack getting impatient. To me, it looks like a normal family outing in what used to be called their "Sunday best," trying to look nice and unobtrusive for Roberts' nomination announcement. Perhaps Givhan would have considered it more realistic if Jane showed a little bit of a thong and Josie dressed like a Bratz girl?
Highly disappointing. I thought that the Washington Post took politics, and journalism, a bit more seriously than this. Using the Roberts kids to cheapshot George Bush and John Roberts goes off the scale for cowardly sniping. Givhan and the editors owe their readers an apology for letting this get to print. (via Michelle Malkin)
Sphere It
View blog reactions
Posted by Ed Morrissey at July 22, 2005 6:54 AM
Trackback Pings
TrackBack URL for this entry is
Listed below are links to weblogs that reference Let Me Revise -- Attack The Wife And The Kids:
» You Can't Dress Well Enough for Her from The Sundries Shack
Captain Ed and Michelle Malkin note a bit of meanness from our friend Robin Givhan, the arbiter of fashion at the Washington Post and, apparently, someone for whom Republicans can never dress well. In the past, Givhan has taken her wicked axe to other... [Read More]
Tracked on July 22, 2005 7:45 AM
» Can't find anything on the nominee? from Sister Toldjah
It's apparently all about the 'image' you project - if you dress 1950's style, your views must also reflect a 50s (regressive?) attitude. If you dress your kids in Gap clothes, why you just might be a bit more on the 'pr... [Read More]
Tracked on July 22, 2005 8:01 AM
» The media goes after the Roberts family from Betsy's Page
But that is not the only light that the Washington Post Style section casts on the Roberts family. Robin Givhan, who must be one catty witch, finds a lot to criticize in the clothes that Mrs. Roberts and the two children wore to witness one of the prou... [Read More]
Tracked on July 22, 2005 8:44 AM
» They can't pick on John Robert's career, so... from Narcissistic views on News/Politics
Robin Givhan snarking about somebody's fashion after wearing this to the CFDA 2004 Awards is highly amusing. [Read More]
Tracked on July 22, 2005 8:48 AM
» WP: Roberts family "too carefully coordinated" from A Bluegrass Blog
Why in the world would the Washington Post print this, even in the Style section? An Image A Little Too Carefully Coordinated There they were -- John, Jane, Josie and Jack -- standing with the president and before the [Read More]
Tracked on July 22, 2005 9:16 AM
» Patent-Leather Hegemony from Townhall.com C-Log
Those aren't cute clothes. They're just another example of Chimpy McBushitler's aristocratic cronies throwing their seersucker-clad affluence in the faces of the masses. This is patent-leather hegemony run rampant! Do not be hypnotized by the "glisteni... [Read More]
Tracked on July 22, 2005 10:52 AM
» How Gay Are You? from Kerfuffles
Hey Guys - Wanna Test Your Gayness? Take the Gay Test. And, BTW, I did not make this up, it is from our lovely inclusive friends on the Moonbat side of reality, Wonkette and Manhattan Offender. [Read More]
Tracked on July 22, 2005 12:31 PM
» For God's sake..this was a fashion column! from Project Nothing!
'Captain Ed' and Michelle Malkin are "up in arms" about this snarky fashion column from Washington Post writer Robert Givhan, in which he says: There they were — John, Jane, Josie and Jack — standing with the presi... [Read More]
Tracked on July 22, 2005 12:38 PM
» I Can't Believe I'm Talking About Fashion from House Of The Dog
Because I try desperately NOT to think about it (you have to be female to know what that means), but today's fashionista attack on Supreme Court nominee John Roberts is so sneering and awful it bears mentioning. Plus, I feel [Read More]
Tracked on July 22, 2005 1:49 PM
» Who's Homophobic Now? from Reasoned Audacity: Politics in Real Life
John Roberts Circa 1972ish La Lumiere High School Just a caution for my male readers: if there are any extant photos of you from the '70's in plaid pants, better get rid of them now. And it's not just... [Read More]
Tracked on July 22, 2005 2:04 PM
» Ye shall know the extremist by the Necco wafer clothing ... from Darleen's Place
As is usual, when the high priests of the Church of the One Wing Media issue an edict about how to treat an offender (and if you can't get him, get his wife, his kids and his little dog, too)... [Read More]
Tracked on July 22, 2005 6:42 PM
» Playing the Catholic card AND the Gay Card? from The Anchoress
I noticed this yesterday on Ann Althouse's blog and I was really hoping it would just go away, that we wouldn't have to see the Democrats and some on the left once again bring themselves to the edge of something truly ugly by playing the &... [Read More]
Tracked on July 22, 2005 9:10 PM
» Stay Away From the Roberts Family! from Oh How I Love Jesus
Hat tip to Captain Ed. Someone at the Washington Post definitely needs to be told to get... a... life. And to all of the others who want to mock and humiliate that family, and the children in particular... leave them alone! Should you get th... [Read More]
Tracked on July 23, 2005 12:50 AM
» Karl Rove strikes again from Porkopolis
How else can you explain this melt-down from the left. Only the diabolic mind of Karl Rove could have Machiavellianly engineered Ms. Givhan to write An Image A Little Too Carefully Coordinated as a comment on this scene: [Read More]
Tracked on July 24, 2005 1:02 PM
Captain Ed:
captain*at*captainsquartersblog.com
My Other Blog!
E-Mail/Comment/Trackback Policy
Comment Moderation Policy - Please Read!
Skin The Site

Hugh Hewitt
Captain's Quarters
Fraters Libertas
Lileks
Power Line
SCSU Scholars
Shot In The Dark
Northern Alliance Radio Network

Northern Alliance Live Streaming!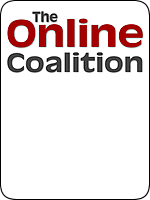 Proud Ex-Pat Member of the Bear Flag League!