« Air America: Another Legal Consultation
|
Main
|
Tapscott: No One Mourns The Wall? »
August 2, 2005
Dionne Tosses Out The Constitution
Something about Republican executive nominations seems to make George Bush's opponents suffer short-term memory loss. First Senator Ted Kennedy and now Washington Post columnist E.J. Dionne forgot about the Constitution regarding two different nominees. In today's Post column, Dionne argues that the Senate Judiciary Committee should transform itself into the secular Inquisition by interrogating John Roberts about his Catholicism during his confirmation hearings:
Conservatives have long argued, correctly, that religiously inspired voices have a legitimate place in the public square. Limiting religion to the private sphere relegates it to what the theologian David Tracy has called the "harmless reservations of the spirit."

But if religion is to play a serious role in politics, believers have to accept the obligation to explain themselves publicly. That's why it would be helpful if Roberts gave an account of how (and whether) his religious convictions would affect his decisions as a justice. President Bush has spoken about the political implications of his faith. His nominee should not be afraid to do the same.
For a group that regularly jumps up and down about the constitutionality of their right to protect sources -- which appears nowhere in the Constitution -- journalists (and Democrats) seem awfully eager to overlook the language that actually exists in the document. Dionne says, "Of course, we shouldn't have religious 'tests'," as if that concept provided some sort of guideline that circumstances could overrule. Article VI, Clause 3 states quite clearly that "no religious Test shall ever be required as a Qualification to any Office or public Trust under the United States."
It doesn't get much clearer than that, and it absolutely answers Dionne's entire argument. Why shouldn't the Judiciary Committee ask him about his religion? Because it's against the law to decide his confirmation on that basis, and therefore inappropriate to ask about it.
But let's go a little farther on Dionne's train of thought. Dionne argues that because Tom Coburn got excited about having a Catholic on the Supreme Court, that somehow opened the door for Dick Durbin and the rest of the Senate to demand Roberts answer for his Catholicism. This isn't cross-examination in a criminal trial, and Coburn's reasons for delight don't change the Constitution. Durbin can feel free to tell American voters whatever he likes about why he doesn't like Roberts, just as Coburn can in supporting him. Neither of them can make his religion a reason to vote against him for a nomination, as the Constitution makes clear, and that makes questioning him about it for his confirmation completely inappropriate and technically illegal.
Dionne then uses Mario Cuomo and John Kerry's experiences on the campaign trail to justify the secular attack on Roberts' faith. Both men came under considerable fire from Catholic bishops during their electoral campaigns at various times, Kerry most recently during the last election. Since both men support abortion and regularly vote to enable even the most extreme uses of that procedure, Catholic bishops and many of the congregation wanted steps taken to deny them the Eucharist, abortion having always been explicitly in opposition to the Catholic catechism. Cuomo and Dionne use those experiences as an excuse to override the Constitution.
However, that obtuse argument doubles back on itself. Dionne and Cuomo effectively argue then that the Catholic Church overrides the Constitution through proclamation -- the exact problem they supposedly want to avoid through interrogating Roberts about his faith. A proclamation denying a Catholic the Eucharist does not override Article VI and demand religious tests for office.
Besides, both men ran for office proclaiming their Catholicism and making it part of the reason why voters should elect them to office. Some bishops and laity reacted to that not by saying that they should be disqualified from public office, but that they should be disqualified from Communion while supporting abortion. Neither took the threat seriously, and it appears that Catholic bishops didn't take it seriously, either. And the voters who pointed out the problem with Kerry's stance, myself among them, wanted to highlight Kerry's problem with truthfulness and consistency rather than create a barrier for a non-believer to achieve public office.
If Democrats and journalists insist on using the anti-Catholic strategy Dionne urges, they will not only disregard the explicit language of the Constitution but alienate even larger swaths of the American public with their win-at-all-costs ethics. After all, one doesn't need an emanation from a penumbra to understand Article VI. If that isn't clear enough for Democrats or journalists, then their attempts to justify abortion through a tortured reading of the Fourth Amendment have no credibility whatsoever, making this entire exercise unnecessary anyway -- as it should have always been.
UPDATE and BUMP: If you'll permit me a personal note on this, I'd like to touch on Dionne. I met E.J. at the Heritage Foundation event hosted by Mark Tapscott. While I rarely agree with him, he came to the event with a constructive attitude, asked a couple of very good (and tough) questions, and afterwards greeted me graciously. I wish I had been able to talk with him more at the time.
Sometimes we get caught up in rhetorical battles, and we forget that the people on both sides can be very nice folks with whom you'd be happy to tip a drink after the debate. Dionne strikes me as just that kind of man. I still think he's completely wrong on this point, though.
UPDATE II: [Deleted. Thought better about feeding trolls.]
Sphere It
View blog reactions
Posted by Ed Morrissey at August 2, 2005 12:57 PM
Trackback Pings
TrackBack URL for this entry is
Listed below are links to weblogs that reference Dionne Tosses Out The Constitution:
» Roberts Under the Microscope from bRight & Early
bRight & Early is SupportingFreedom Alliance in Blogathon 2005Click to Register and Donate It's not unexpected, it's only grown worse A.B. (After Bork). Today, with the 24 hour news cycle for TOM and the emergence of the new media, every politic... [Read More]
Tracked on August 2, 2005 6:45 AM
» In search of John Roberts from Danny Carlton: codenamed "Jack Lewis"
Douglas Newcombe The John Roberts I remember It was at La Lumiere that John and I grew from boys to... [Read More]
Tracked on August 2, 2005 8:48 AM
» E. J. Dionne: Wrong Again from Betsy's Page
Dionne seems to be assuming that judges are guided by their personal beliefs and probably many are. I just wish that that were not so. When we encourage interrogation on personal beliefs, we also encourage the idea that personal beliefs will and shou... [Read More]
Tracked on August 2, 2005 6:01 PM
» Submitted for Your Approval from Watcher of Weasels
First off... any spambots reading this should immediately go here, here, here, and here. Die spambots, die! And now... here are all the links submitted by members of the Watcher's Council for this week's vote. Council link... [Read More]
Tracked on August 3, 2005 3:20 AM
Captain Ed:
captain*at*captainsquartersblog.com
My Other Blog!
E-Mail/Comment/Trackback Policy
Comment Moderation Policy - Please Read!
Skin The Site

Hugh Hewitt
Captain's Quarters
Fraters Libertas
Lileks
Power Line
SCSU Scholars
Shot In The Dark
Northern Alliance Radio Network

Northern Alliance Live Streaming!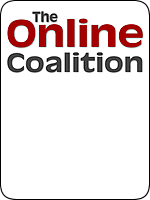 Proud Ex-Pat Member of the Bear Flag League!