« US Pushing For UN Sanctions On Iran
|
Main
|
Katrina Aid: More Ways The Blogs Have Stepped Up »
September 1, 2005
Katrina Aid: CQ Chooses Catholic Charities (Updates!)
The blogosphere will spend its efforts tomorrow on promoting disaster relief for the victims of Hurricane Katrina, an idea first floated by Hugh Hewitt and getting promoted by Instapundit and NZ Bear today. Instapundit lists plenty of fine charities for your donation efforts, and selecting one to sponsor makes for a difficult decision. I chose Catholic Charities for a couple of reasons. First, the Catholic Church has many connections to the local communities in that region and can get the funds and material to the victims that much quicker. Second, I believe they do good work at a minimum of overhead, allowing for a better rate of donations to relief than possible with some other agencies. Lastly, as a Catholic, I believe that this kind of effort needs encouragement from its congregation in order to ensure that the Church fulfills its mission to the world.
Regardless of where you decide to contribute, please join the blogosphere tomorrow in getting aid to our brothers and sisters in the disaster area.
UPDATE and BUMP: I'm bumping this to 9/1 to serve as my bleg post for CQ readers to donate what they can to the victims of Hurricane Katrina. I want to add a few words to the above post first.
One of the proudest and, ironically, humbling moments as a blogger came at the beginning of the year, after the deadly tsunami killed almost a quarter of a million people throughout Asia. I asked CQ readers to step up and donate what they could to provide relief for the hundreds of thousands of survivors, who had to live through hell while trying to piece their lives and homes together again. I privately hoped to raise $5,000; together, the CQ community donated over $35,000.
This time, we have a different set of circumstances. Instead of our distant cousins of the Indian Ocean, we now watch as our American brothers and sisters suffer through the destruction of perhaps the best-loved hometown in America, New Orleans. The devastation will go on for years. The entire community has disappeared under water -- not just homes, but the businesses that employ the people who live there, the shops that fed and clothed them, the services that give Americans the high standard of living that we enjoy and take for granted.
They have nothing left. It goes beyond homelessness. It goes beyond unemployment. Our brothers and sisters have gone through the looking glass -- and as Americans, we need to step up to bring them back.
Eventually we will rebuild New Orleans. Eventually the jobs, the shops, and the community will return. Right now, we need to extend the American community to the victims of Katrina. I'm supporting that effort through Catholic Charities, but many fine bloggers have sponsored many fine charities, so we have a wide variety of choices. I'm asking CQ readers to choose whichever one suits them best, but remember that we need to get aid to them now, when it's most needed.
As Americans, we bicker about politics, religion, sports, the weather -- pretty darned near everything. We never bicker about stepping up during an emergency to help our brothers and sisters, especially those who find themselves so tragically lost.
Thank you for your kind generosity.
UPDATE II: Pink Flamingos has a first-hand report of the deteriorating situation in the Superdome. The latest word I heard was that they would be moved to the Astrodome in Houston, so this may have already been somewhat superceded by events.
UPDATE III: I've been asked if we can track donations made through CQ to Catholic Charities. It can be done through NZ Bear's Katrina page as a self-reporting function, if you like! Big thanks to the Bear for all his great efforts.
(Technorati tags: flood aid, Hurricane Katrina)
Sphere It
View blog reactions
Posted by Ed Morrissey at September 1, 2005 7:30 AM
Trackback Pings
TrackBack URL for this entry is
Listed below are links to weblogs that reference Katrina Aid: CQ Chooses Catholic Charities (Updates!):
» Hurricane Katrina from Donkey Stomp
Hurricane Katrina pounded into the southern coast on Monday leaving many Americans homeless, injured, or even dead. It is now time for America to show her strengths by coming together to help the people who have lost so much in... [Read More]
Tracked on August 31, 2005 2:34 PM
» Terrible times in the Superdome an eyewitness acco from The Pink Flamingo Bar Grill
Here is a first person account of what is going on in the Superdome right now [Read More]
Tracked on August 31, 2005 10:03 PM
» Just Give from Harkonnendog
"I'm sort of tapped out," I told myself over and over every time a blog mentioned giving to help the victims of Katrina. I told myself that many times. Then I went over to sometimes UPC guest-blogger Eric's site, and found thi... [Read More]
Tracked on August 31, 2005 10:30 PM
» American Red Cross from NIF
Today's dose of NIF - News, Interesting & Funny ... It's Stop the ACLU Thursday, and Katrina Relief Day! [Read More]
Tracked on September 1, 2005 5:19 AM
» Blog Roll of Charities from Two Babes and a Brain
Today, Blogs around the world are on a mission to bring together a comprehensive list of recommended charities who are providing aid to the victims of Hurricane Katrina. [Read More]
Tracked on September 1, 2005 6:51 AM
» Hurricane Katrina Blogburst from Impacted Wisdom Truth
Several blogs are dedicating Thursday to sharing links and information about Hurricane Katrina. Follow the links below to find places to contribute to the relief effort, and post for relatives unaccounted for. I recommend donating to the Salvation Army [Read More]
Tracked on September 1, 2005 7:09 AM
» Katrina Relief: Blog for Relief Day from Macmind - Conservative Commentary and Common Sense
Macsmind is joining with bloggers around the world for "Blog for Relief Day", September 1st, 2005. [Read More]
Tracked on September 1, 2005 8:22 AM
» Katrina Aid: Captain's Discretion from A Goy and his Blog
Okay, it's a new month and there are folks who need help. We'll temper the cynicism here to that end (save one significant point). For the moment, we're inclined to go with Ed Morrisey's choices regarding contributions for th... [Read More]
Tracked on September 1, 2005 8:45 AM
» Point Five Offend-A-Thon For Catholic Charities from Point Five
To support our chosen Catholic Charities, Point Five will conduct an all-day Offend-A-Thon Thursday, Sept 1, where we'll feature impolite posts (nothing macabre) about Hurricane Katrina that by all rights should never be written, in order to fo... [Read More]
Tracked on September 1, 2005 10:08 AM
» Bloggers Unite for Katrina from ProfessorBainbridge.com
Hugh Hewitt reports:Bloggers across the country and the political and social spectrum are asking their readers to contrubte to Katrina relief efforts to day. Instapundit has a huge list of links. N.Z. Bear has a huge list of participating bloggers.My [Read More]
Tracked on September 1, 2005 10:11 AM
» Can You Spare A Dollar For Your Brother/Sister? from Common Folk Using Common Sense
The Salvation Army is currently providing services to storm victims and first responders in the Gulf Coast states. [Read More]
Tracked on September 1, 2005 10:35 AM
» Helping Victims Of Hurrican Katrina from Hard Starboard
"And when did we see You a stranger, and invite You in, or naked, and clothe You? When did we see You sick, or in prison, and come to You? "The King will answer and say to them, "Truly I say to you, to the extent that you did it to one of these br... [Read More]
Tracked on September 1, 2005 11:22 AM
» Just an Idea from Instapunk.com
BLOGGERS CAN DO MORE THAN FUNNEL $ TO CHARITIES. There\'s something critical we can do immediately. [Read More]
Tracked on September 1, 2005 12:03 PM
» N.O. MAYOR AND LA GOV. FAILED LEADERSHIP from THE GALVIN OPINION
People are crying out for the federal government to help New Orleans because the local leadership has failed. Local leaders did not implement a plan because there was no plan on what to do when the levees would fail. [Read More]
Tracked on September 1, 2005 2:52 PM
» Americans being Americans from Publius Rendezvous
For anyone looking for a way to aid their fellow Americans through these troubling times. The accompanying links should provide a bountiful place to start. To all of those visiting Publius Rendezvous, please feel free to include additional means and ... [Read More]
Tracked on September 1, 2005 6:37 PM
Captain Ed:
captain*at*captainsquartersblog.com
My Other Blog!
E-Mail/Comment/Trackback Policy
Comment Moderation Policy - Please Read!
Skin The Site

Hugh Hewitt
Captain's Quarters
Fraters Libertas
Lileks
Power Line
SCSU Scholars
Shot In The Dark
Northern Alliance Radio Network

Northern Alliance Live Streaming!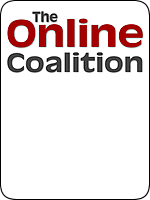 Proud Ex-Pat Member of the Bear Flag League!