« On My Desk: Weekly Standard's New Book
|
Main
|
California Legislature Confirms Its Lack Of Connection To Voters »
September 6, 2005
Will A Katrina Probe Turn Into A Smear Campaign?
The Senate Homeland Security Committee announced earlier today that they would start an investigation into the comprehensive response to Hurricane Katrina, how flood aid got delivered, and why crucial hours and days passed seemingly without any significant efforts made to reach pockets of survivors in New Orleans. If handled properly, such an investigation can help clear the air and lower the venom surrounding the debate over the response and the responsibility for its shortfalls. It also holds a clear possibility to allow malicious actors to subvert it into an election-year vehicle to score partisan cheap shots:
The Republican senator leading a Senate investigation into the government's response to Hurricane Katrina said on Tuesday it was "woefully inadequate" and it had raised doubts about the U.S. ability to cope with a terrorist attack.

Sen. Susan Collins, a Maine Republican, spoke as lawmakers prepared to provide a second round of emergency money to cope with the devastation on the Gulf coast expected to total around $40 billion.

Collins said her Senate Homeland Security Committee would begin its investigation this week into the relief efforts.

"If our system did such a poor job when there was no enemy, how would the federal, state and local governments have coped with a terrorist attack that provided no advance warning and that was intent on causing as much death and destruction as possible?" she told reporters.

Collins and the panel's top Democrat, Joseph Lieberman of Connecticut, promised a bipartisan, wide-ranging review, which was requested by Senate Majority Leader Bill Frist.
Hugh Hewitt, for one, bets on the cheap shots:
If the Committee conducts a fair investigation, it will be a very useful exercise for America. Judging from Senator Lieberman's comments at the press conference today, in which he bluntly concluded that "governmental failures in preparing for and repsonding to Hurricane Katrina allowed much more human sufering and property destruction to occur than should have, that is the sad and stunning fact," this is not going to be an inquest, but a penalty phase. ...

"There is another America that is left behind, and um, and you can call for a mandatory evacuation but if thousands of people don't have the means to evacuate, then government has to be able to provide them with that and clearly government didn't, so those are random...that's probably more than I should have said that just jump out at all of us, and we want to get under them and find out how it happened and make sure it never happens again."

Note that before the first witness has been called, Liebermnan has already exonerated the New orleans and Louisiana governments from the most serious charge they face --that of inexcusble delay in ordering an evacuation.
While I agree with Hugh that this investigation carries more than a little opportunity for political mischief, I think he overstates the problem with this particular statement. Lieberman's statement may have the intention of pardoning city and state management of the catastrophe -- I'd disagree about that, because Lieberman seems careful to use government very generically in the above quote -- but even so, it opens the argument to the best refutation possible: the pictures of hundreds of swamped New Orleans buses that were never put into service. The New Orleans official disaster plan explicitly required the mayor and his administration to gather those resources and other transportation to service a mandatory evacuation.
That may highlight why a public hearing on the disaster and the response will have a much more beneficial effect than Hugh and others think. Right now, the only competing voices against the Exempt Media's drumbeat of Bush's-fault, Bush's-fault, Bush's-fault come from the blogosphere. Blogs such as Power Line, Instapundit, CQ and others can only have so much effect. Even on our best days, most Americans never read our detailed posts about the failure of city and state management. Hugh's audience obviously comprises a much larger sample but still hardly stands against the combined force of the media.
Public hearings change the dynamic and force the media to report developments that otherwise get little mention. Almost no media outlets have mentioned the City of New Orleans Comprehensive Emergency Management Plan, which acknowledges that the city remains the primary agency responsible for disaster management. It also gives a detailed response plan for the mayor, and hearings will show that Ray Nagin's office did little if anything to follow it. The media will have little choice but to cover those facts as they get reported in public hearings.
Right now, the dishthrowers have the media's attention. Hearings will force the media to cover the facts, rather than the Outrage Of The Hour. They will spin the facts, they will emphasize some over others, but the facts will get out on C-SPAN and through the New Media -- and the debate will return to the facts, and the public will listen. Based on the meltdown of the media on Katrina, it may be the only way for Americans to understand what happened in Louisiana this past fortnight.
Addendum: One particular point of concern might be, as Hugh points out, the composition of the panel. It appears to include a high number of GOP moderates, especially Collins, Chaffee, and Voinovich. CQ readers will rightly point out the series of posts that I have written this past month about the folly of government commissions and investigations, especially when conducted by bureaucrats with axes to grind. This could be true here as well. However, two factors tend to minimize the political exposure.
First, two of the Democrats on the panel are known superpartisans, Carl Levin and Mark Dayton, who will find the opportunity for grandstanding too attractive to hold themselves back. Second, and related, the politics of both sides of the panel will come to the fore as the election cycle heats up. Unlike the 9/11 Commission, this panel will not have the nonpartisan veneer that hoodwinked Americans into buying their loaded "investigation". People will find themselves more inclined to check the data for themselves and reach their own conclusions -- and as I said before, the media will have to report the data and not just their own narratives as fact.
Sphere It
View blog reactions
Posted by Ed Morrissey at September 6, 2005 9:30 PM
Trackback Pings
TrackBack URL for this entry is
Listed below are links to weblogs that reference Will A Katrina Probe Turn Into A Smear Campaign?:
» This is what it's come to from Media Lies
Captain Ed, writing about the upcoming Senate investigation into the New Orleans disaster, is excited about the prospect.
That may highlight why a publi...
[Read More]
Tracked on September 6, 2005 11:20 PM
» Who Authorized those Evacuations? from Hyscience
As criticism is thrown at the President over the crisis in New Orleans and Democrats point fingers at the Republican administration, future congressional hearings are likely to reveal an unfortunate lack of response by the only government official who ... [Read More]
Tracked on September 7, 2005 2:03 AM
» Will Senate Katrina Panel Become Witchhunt from Tapscott's Copy Desk
Ed Morrissey at Captain's Quarters is willing to give the Senate probe the benefit of the doubt up to a point. Regardless of the usual atmospherics surrounding such a probe, the important facts will get out and the American people will see what needs... [Read More]
Tracked on September 7, 2005 9:03 AM
» Avoiding Katrina from dave's not here | David Earney
I made a decision last night that I am no longer going to follow Katrina here at my blog. Instead, I encourage you to follow the links to such blogs as HughHewitt.com, Captain's Quarter's Blog, Dean's World, Michelle Malkin, Mudville [Read More]
Tracked on September 7, 2005 10:04 AM
Captain Ed:
captain*at*captainsquartersblog.com
My Other Blog!
E-Mail/Comment/Trackback Policy
Comment Moderation Policy - Please Read!
Skin The Site

Hugh Hewitt
Captain's Quarters
Fraters Libertas
Lileks
Power Line
SCSU Scholars
Shot In The Dark
Northern Alliance Radio Network

Northern Alliance Live Streaming!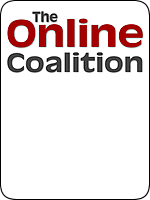 Proud Ex-Pat Member of the Bear Flag League!