« Get Dead Soon!
|
Main
|
The Point Of War Monuments »
September 14, 2005
Day 2: Men Behaving Badly
The Democrats got their chances yesterday to play hardball with John Roberts during his confirmation hearing at the Judiciary Committee, but mostly got shelled as Roberts hit their curveballs out of the park. The Republicans mostly tossed change-ups, although Arlen Specter unexpectedly threw heat on Roe v Wade. Two of the most partisan among them got called for balks on a number of occasions by commitee chair Arlen Specter, who had to scold Ted Kennedy and Joe Biden for cutting off Roberts' answers. When Biden started whining about Roberts eating up his time with detailed answers, Specter rather forcefully reminded Biden that there was no crying in baseball.
Can we finally dispense with the baseball analogies now?
Yesterday's performance by John Roberts continued to show his mastery of the panel-interrogation form that he knows so well from his 39 appearances at the Supreme Court. As I watched a significant portion of the testimony on rerun last night, his answers always came back on point, even when he took the judicial equivalent of the Fifth Amendment on answers. His professionalism and detailed recall seemed to irritate the Democrats, starting with Patrick Leahy, who appeared intent on arguing minutiae with Roberts.
At least Leahy allowed Roberts to answer and appeared to listen to the responses. Ted Kennedy had his head buried in his notes while sonorously reading aloud, and simply moved on awkwardly to his next prepared question regardless of whatever Roberts answered. He seemed to understand that Roberts was getting the best of him by pointing out Kennedy's mischaracterizations of his positions, because he stopped pausing between the questions at about the midpoint of his scheduled time. Specter had to rebuke him several times to allow Roberts to answer, which seemed to surprise Kennedy, who at times looked rather confused. (At a break with reporters shortly afterwards, he looked very ill, flushed and panting as though he could not catch his breath.)
But Joe Biden, as usual, provided the nadir of the opposition. A legend in his own mind, Biden laid what he must have thought was a brilliant rhetorical trap for Roberts by pouncing on Ruth Ginsburg's answers on a specific case to argue that Roberts' refusal to comment on specific cases did not meet the so-called "Ginsburg rule". However, he rather stupidly glossed over the fact that Ginsburg had written extensively about that case and her personal opinion of it, and therefore had already blown her judicial distance on the issue. Roberts pointed out the difference and implied that her testimony didn't violate the Ginsburg test as a result, whereupon Biden started waving around papers and said he could come up with a half-hour of other examples, but chose to cite ... none.
It got worse after that.
Biden then asked a series of questions based on old staff memos, each time getting more and more animated and each time cutting off the answers. Specter not only repeatedly reminded Biden to allow Roberts to answer, but finally had to remind Biden that the entire purpose of the committee hearing was to get Roberts' answers, not Joe Biden's filibustering. Biden, unbelievably, then complained not once but several times that Roberts' answers ate up too much of Biden's time. When rebuked, Biden made childish asides that he confused with wit, such as "But his answers are misleading," when Biden could hardly have heard anything Roberts had tried to say.
What a pathetic display.
Not that anyone reading Charles Lane's analysis in the Washington Post or the single analysis at the New York Times will ever read about this. The two analyses fail to mention any of the repeated attempts by the two Democrats to bulldoze Roberts by cutting him off at the mike. Lane writes:
Under detailed public questioning for the first time since President Bush tapped him for a seat on the Supreme Court, John G. Roberts Jr. appeared to sound a less conservative note on abortion-related issues than he had in the memos and briefs he wrote as a lawyer in the Reagan and George H.W. Bush administrations.

He offered a surprisingly emphatic endorsement of a constitutional right to privacy -- the basis of the Roe v. Wade decision recognizing a right to abortion, which he seemed to disparage as a young lawyer in the Reagan administration.
Nothing at about the contentiousness from Kennedy and Biden appears in Lane's report. It almost looks like Lane reviewed a transcript instead of watching the hearings live or on tape. He did catch one exchange later that I missed, although he didn't note its significance:
Sen. Herb Kohl (D-Wis.) seemed pleasantly surprised when Roberts told him that he agrees with a 1965 Supreme Court decision declaring "that there is a fundamental right to privacy as it relates to contraception."

Kohl said he was "delighted" to learn that Roberts had just endorsed an opinion which, Kohl said, leads logically to "a woman's right to choose to terminate her pregnancy," the right recognized in Roe v. Wade.

But, once again, Roberts slipped the punch. "That's an area that I do not feel it appropriate for me to comment on," he said.
For those who have a dog in the abortion fight, it seems like Kohl revealed a bit too much in his delight. Normally, the pro-abortion advocates distance themselves from the idea that abortion equates to contraception, arguing for the legalization of the procedure from the extremes instead. Kohl makes the point that 43 million abortions in 32 years shows that abortions obviously occur for overwhelmingly retrocontraceptive reasons.
However, Dana Milbank at the Washington Post does cover the Kennedy-Biden-Roberts tussle rather extensively, although he makes stare decisis his lead. Milbank recalls some of the highlights:
As Roberts answered, Kennedy interrupted him half a dozen times, drawing three rebukes from Specter.

"You vehemently opposed the Civil Rights Restoration Act," Kennedy accused.

"No, senator," Roberts replied. "You have not accurately represented my position." Kennedy interrupted twice more, drawing two more Specter interventions.

"I was not formulating policy," Roberts finally managed to say. "I was articulating and defending the administration's position."

Specter stepped in. "This," he said, "is a good time for a 15-minute break."

Roberts stood up and exhaled deeply. Kennedy gritted his teeth, then went to the television cameras and pronounced himself "disappointed" and "troubled."

The hearing proceeding rather calmly and respectfully -- until Biden had his turn. The senator sought to extend -- and, indeed, torture -- Roberts's baseball metaphor from Monday. "The founders never set a strike zone," Biden reported, and Roberts smiled politely. Biden spent nearly nine of his 30 minutes of question time delivering an opening statement, then said: "Let me get right to it."
Milbank didn't get fooled into believing that this was just colloquy. He notes at the end of his analysis that Biden appeared to be looking for a battle of wits, but didn't appreciate it when Roberts unmasked him as largely unarmed:
Biden was caustic and personal. Discussing an old Roberts memo on gender discrimination, the senator accused Roberts of "very poor staff work" and said: "I hope you don't still hold that view, man."

Roberts got his revenge when Biden quizzed him about gender discrimination. Biden cut the judge off repeatedly, saying "my time's running out."

Roberts indulged in a small measure of revenge. While Biden fired off a series of questions without allowing Roberts to answer, the nominee finally replied: "Well, I was about to lay it out. You said you didn't want to hear about it." The room filled with laughter. Biden did not smile.
Round 3 comes today. I will review the tapes tonight when I come home from work and have more commentary then, but only if I can get massive doses of caffeine.
Sphere It
View blog reactions
Posted by Ed Morrissey at September 14, 2005 5:50 AM
Trackback Pings
TrackBack URL for this entry is
Listed below are links to weblogs that reference Day 2: Men Behaving Badly:
» Between The Feingold Lines from Hard Starboard
I watched parts of yesterday's Roberts hearings on C-SPAN 2 last night, which included Wisconsin Donkocrat Russ Feingold's Mr. Rogers-ish interrogation of the next Chief Justice. It differed from the versions offered up by "Slow Joe" Biden and "the S... [Read More]
Tracked on September 14, 2005 11:35 AM
» The Roberts Hearings: The Virtue of Modesty from ShrinkWrapped
Over the last two days I was able to listen to enough of the Senate Judiciary Committee hearings on the nomination of Judge Roberts to Chief Justice of the Supreme Court to recognize what a brilliant choice the President made. [Read More]
Tracked on September 14, 2005 1:11 PM
» Roberts versus the Senate from Judicious Asininity
John Roberts is a class act. He is being grilled by members of the United States Senate Judiciary Committee, most of whom cannot hope to compete with him in an [Read More]
Tracked on September 15, 2005 9:14 AM
Captain Ed:
captain*at*captainsquartersblog.com
My Other Blog!
E-Mail/Comment/Trackback Policy
Comment Moderation Policy - Please Read!
Skin The Site

Hugh Hewitt
Captain's Quarters
Fraters Libertas
Lileks
Power Line
SCSU Scholars
Shot In The Dark
Northern Alliance Radio Network

Northern Alliance Live Streaming!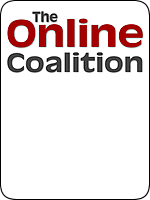 Proud Ex-Pat Member of the Bear Flag League!