« Great Moments In Palestinian Self-Government
|
Main
|
Flight 93 Memorial Will Be Modified »
September 14, 2005
I Pledge Allegiance To The Flag And So Become Unconstitutional
A federal judge ruled today that requiring schoolchildren to recite the Pledge of Allegiance violates the Constitution, a decision that comes in an odd and coincidental juxtaposition with the confirmation hearing of Supreme Court nominee John Roberts. US District Court Judge Lawrence Karlton sided with activist Michael Newdow, whom the Supreme Court decided lacked standing to bring this issue before, by claiming his case remained precedential:
A federal judge declared the reciting of the Pledge of Allegiance in public schools unconstitutional Wednesday, a decision that could put the divisive issue on track for another round of Supreme Court arguments.

The case was brought by the same atheist whose previous battle against the words "under God" was rejected last year by the Supreme Court on procedural grounds.

U.S. District Judge Lawrence Karlton ruled that the pledge's reference to one nation "under God" violates school children's right to be "free from a coercive requirement to affirm God."

Karlton said he was bound by precedent of the 9th U.S. Circuit Court of Appeals, which in 2002 ruled in favor of Sacramento atheist Michael Newdow that the pledge is unconstitutional when recited in public schools.

The Supreme Court dismissed the case last year, saying Newdow lacked standing because he did not have custody of his elementary school daughter he sued on behalf of.

Newdow, an attorney and a medical doctor, filed an identical case on behalf of three unnamed parents and their children. Karlton said those families have the right to sue.
Michelle Malkin has already covered this well, and has gathered a comprehensive set of links on this story.
For my part, this particular crusade by Newdow does nothing but force the political Left to take an uncomfortable stand against the public expressions of even a watered-down, Deist notion of a Higher Power. The words 'under God' does not represent an affirmation of religion per se, no more than using the currency that reads 'In God We Trust'. It represents the same understanding of a natural order that first gets its expression in American history in the Declaration of Independence, where the text specifically references the Creator and the inalienable rights bestowed upon Man as a result of that creation.
Will the enforced reading of the Declaration soon become unconstitutional as well? Perhaps Karlton will ban this and the use of American currency at schools in order to shield children from abuse of their rights. When children study art in school, Michelangelo and Da Vinci and a host of Renaissance artists might get forced from the curriculum, since much of their art depicts religious themes, and making the study of such images compulsive could also fall under the same line of thinking.
If people think that's a stretch, that may only demonstrate an unfamiliarity with the career of Lawrence Karlton. Karlton has made a habit of issuing controversial decisions on a string of high-profile cases. Start with this case. Two months ago, Karlton narrowed the scope of Newdow's complaint, dismissing the argument that the Pledge itself violated the Constitution. It appears now that Karlton took it upon himself to tailor Newdow's suit in order for him to rule on it as he did -- an egregious action:
U.S. District Judge Lawrence Karlton indicated that he planned to block Newdow from having the pledge itself and the words "under God" declared unconstitutional. His lawsuit instead would focus strictly on whether reciting the pledge in public schools is an unconstitutional endorsement of religion, meaning Newdow could still have the pledge barred from schools if he prevails in the long-shot effort.

"What I'm doing is cutting out a whole lot of your case and making it narrow," Karlton said during the first hearing on the lawsuit.
However narrow Karlton made it, he clearly understood that a finding for Newdow on the grounds he left would still have the full effect Newdow sought, and could make him less susceptible for overturning the decision.
In another case in 1997, Karlton overturned water contracts for Northern California farmers and ranchers. He ruled that the contracts did not consider environmental concerns well enough, an overreaching piece of judicial activism that left farmers with no sure supply of water and discouraged agricultural use of the land. Water again played into another activist ruling in 2004 and reinforced earlier this year, when Karlton ordered the suspension of the damming of the San Joaquin River -- which spelled disaster for agriculture in the Central Valley and points south. The reason? The Sierra Club wants to reintroduce a species of endangered salmon, and Los Angeles wants the drinking water.
Even on issues on which I normally symapthize, such as the Constitutional erosion of campaign-finance "reform", Karlton manages to get it astoundingly wrong. He overturned a California referendum that had passed with over 60% of the vote that limited campaign contributions for state and local campaigns. Instead of warning about the potential to expand this reasonable restriction into a BCRA-like effort to equate speech with monetary contributions which almost always follows, Karlton decided that the money limits simply didn't give enough cash to politicians:
The proposition, which was approved by 61 percent of voters statewide in November, radically altered campaign fund-raising by limiting contributions to $100 for local candidates, $250 for legislative candidates and $500 for candidates running for a state office. Karlton's preliminary injunction mandates the California State Political Practices Commission send the proposition to the state Supreme Court for a decision on language contained within the law that Karlton maintains limits free speech.

"The effect of the initiative is not only to significantly reduce a California candidate's ability to deliver his or her message, but in fact, to make it impossible for the ordinary candidate to mount an effective campaign for office,'' Karlton said in his ruling.
Even Michael Dukakis had testified that the limits would create no overriding hardship. Thus did Karlton decide to substitute his value judgment for that of the 61% of Californians who thought that the limits as presented were reasonable and fair. He arrogated to himself the power to set public policy instead of just determining whether the new legislation passed Constitutional muster. (Some links courtesy of an anonymous CQ reader.)
Karlton should get overturned on this issue, maybe even in the Ninth Circuit. It certainly won't survive the Roberts Court. Democrats, however, will gnash their teeth at yet another easy example of the kind of activism that fuels George Bush's support on judicial nominations, and will probably wind up spending their dwindling political capital by defending the notion that any mention of God in any context somehow harms children and their rights.
Note: For a thoughtful dissent, read Brant at SWLiP's post. He may have a point in saying that the Pledge doesn't really represent the traditional understanding of the nature of liberty in the United States. However, at worst that would make the Pledge a questionable idea, not unconstitutional.
UPDATE: Here's another Karlton case, which Ankle Biting Pundits notes not only won Muslims in California prisons religious rights but forced the state to pay law-student volunteers on the case $60 per hour for their work:
Nearly three dozen law students who helped win religious rights for Muslim inmates garnered accolades Friday from a Sacramento federal judge, who awarded fees of $289,000 to the students and an attorney who supervised them. ...

In a seven-page order, U.S. District Judge Lawrence K. Karlton directed that the students be paid $60 an hour - a total of $114,780 - for work done from October 1997 through June 2001.

Attorneys for the state, which will have to pay the award to Christian and the clinic, questioned that hourly rate for students, but Karlton pointed out that they "worked on a wide variety of tasks, including discovery, taking and defending depositions, legal research and writing, and arguing motions in court."
Perhaps Karlton should get kudos for allowing Muslims to gather to celebrate their religion regardless of their status as convicted felons. However, that deference -- which cost Californians over $100K -- also may have led to this:
A militant Islamic prison gang may have been behind an alleged plot to attack synagogues and National Guard installations on Jewish holidays or the anniversary of the September 11 attacks, investigators said.

The group -- known as Jamat Ul-Islam Is Saheeh, or JIS -- is headed by an inmate at the California State Prison, Sacramento, law enforcement officials said. It has existed for about five years and is one of at least three Islamist groups operating in state prisons, officials said.

Federal and local investigators are examining possible ties between members of the group and Hammad Riaz Samana, a 21-year-old college student and Pakistani national who was arrested August 2 in Los Angeles, George Gascon, assistant chief of the Los Angeles Police Department, said Wednesday.
This should also give the GOP another argument for a Michael McConnell or Janice Rogers Brown as the antidote for judicial silliness at the District Court level.
Sphere It
View blog reactions
Posted by Ed Morrissey at September 14, 2005 8:51 PM
Trackback Pings
TrackBack URL for this entry is
Listed below are links to weblogs that reference I Pledge Allegiance To The Flag And So Become Unconstitutional:
» Here We Go Again.... from Hard Starboard
Hot off the wires: Reciting the Pledge of Allegiance in public schools was ruled unconstitutional Wednesday by a federal judge who granted legal standing to two families represented by an atheist who lost his previous battle before the U.S. Suprem... [Read More]
Tracked on September 14, 2005 10:48 PM
» Here' comes the Judge from Macmind - Conservative Commentary and Common Sense
"Children's right to be free from a coercive requirement to affirm God" let me see....... Nope, no such right in the Constitution - just checked. See decision, see decision get overturned. Nuff said. [Read More]
Tracked on September 14, 2005 11:20 PM
» After Reviewing the Constitution, Michael Newdow Vows to Take His Battle With a Local Fast-Food Establishment All the Way to the Supreme Court If Necessary from WuzzaDem
Sorry, I've read this thing from front to back and I don't see one word about "tartar sauce." What a loser! More: Michelle Malkin The Therapist owes me a new keyboard Speaking of Which [Read More]
Tracked on September 15, 2005 12:35 AM
Captain Ed:
captain*at*captainsquartersblog.com
My Other Blog!
E-Mail/Comment/Trackback Policy
Comment Moderation Policy - Please Read!
Skin The Site

Hugh Hewitt
Captain's Quarters
Fraters Libertas
Lileks
Power Line
SCSU Scholars
Shot In The Dark
Northern Alliance Radio Network

Northern Alliance Live Streaming!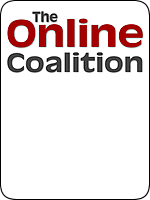 Proud Ex-Pat Member of the Bear Flag League!