« Qatar Latest Arab Country To Greet Israel
|
Main
|
A Quiet Day, A Few Notes »
September 16, 2005
Confirmation Analysis: A Boomerang Borking
Now that the smoke has cleared on what many forecast as the Mother of All Political Battles -- the Judiciary Committee confirmation hearings on the nomination of John Roberts to the Supreme Court -- we can see exactly who won and who lost. Despite their initial misgivings about taking Roberts head-on, the Democrats decided to go all out in an attempt to Bork Roberts as a civil-rights Neanderthal with no heart ... and they failed miserably.
For evidence of this, one need look no further than the editorial pages of the Washington Post, which notes that Roberts not only kept his cool under fire, but provided rebuttal after rebuttal to the out-of-context attacks on the Democrats:
IN HIS TESTIMONY before the Senate Judiciary Committee over the past two days, Judge John G. Roberts Jr. shed important light on his views and likely approach if confirmed as the Supreme Court's chief justice. To the apparent frustration of some Democrats on the committee, he declined, as nominees traditionally do, to give his specific opinion of the merits of matters that could come before the court. But he spoke with surprising clarity on several issues and displayed an agile legal mind and an appealing ability to disagree constructively, both characteristics of a good chief justice. While Americans still lack a road map to how he will handle the many important matters the court will face, Judge Roberts is less of a sphinx than he was at the time of his nomination.

The nominee affirmed that he regards stare decisis -- the doctrine of generally allowing even erroneous past decisions to stand -- as a critical foundation of the American legal system. While he rightly pointed out that precedents sometimes need to be overruled, his position distinguishes him from more radical conservatives such as Justice Clarence Thomas, who regards the doctrine as having limited value in constitutional cases. Those who might disagree with Judge Roberts's views have some assurance that he will not seek to rewrite large swaths of modern American law.
It isn't just the Post, either. The New York Times followed with two analyses today which both paint Roberts in a not-unflattering light. They couldn't even convince the Times and the Post that Roberts lacked mainstream credentials, and that should have been a slam-dunk.
The Democratic attack on Roberts, especially following the disgusting smear tactics at NARAL and even at the Washington Post earlier attempting to paint Roberts as a bigot and misogynist, backfired for those who watched Roberts field questions from the panel. His forthright answers as well as his efforts to explain when he could not give an answer demonstrated clear, concise thinking, a commitment to ethics, an ability to listen and engage in a friendly and open manner, and most of all a keen legal intellect that most of his opponents lacked -- a disadvantage that most of them insisted on showing over and over again.
It might be possible to arrange for a panel of dullards to appear on television for three days and nights in a row to make fools of themselves outside of an Average Joe revival, but the Judiciary Committee Democrats make it unnecessary. Ted Kennedy, by far, was the worst. Every time he started his questioning, you could count on three topics getting mentioned in a dull monotone in no particular order: Hurricane Katrina, the open wound of racism, and giving "a hand up, not a handout". About the fifteenth time Kennedy said this during the hearing or the attendant ad hoc press conferences, one wondered whether Kennedy has run out of gas to the extent that he can only hang on to one speech at a time. During the questioning, especially on the first day, he read his questions from a script and appeared not to understand or acknowledge the answers. The pathetic, mumbling performance not only calls into question his effectiveness but his health.
Joe Biden didn't have the excuse of infirmity. Whining and mugging for the cameras, Biden issued long-winded and snarky questions and then complained that when Roberts contradicted him by accusing the nominee of "filibustering". A chagrined Arlen Specter, who had to scold both Biden and Kennedy several times for interrupting Roberts, reminded Biden publicly that the reason for the hearing was to get answers from Roberts and not to hear questions from Biden. When corrected by Specter or by Roberts, Biden would sulk, pout, make faces, and toss out insulting quips. Roberts unfailingly responded with professionalism and patience, as one would to any unruly child not their own.
Chuck Schumer didn't act out like Biden nor did he seem out of it like Kennedy, but his act didn't improve his reputation, either. Schumer also whined when Roberts gave answers that stretched past two sentences, often complaining about how much of "his" time he had lost to Roberts. He then would go out to the press corps and complain about not getting answers from Roberts, a contradiction that most of them probably failed to report to their readers, but those watching or listening to the C-SPAN feed could hardly miss.
And then, just when one would suspect that the Democrats might have remembered the First Rule Of Holes -- when you find yourself in one, stop digging -- the entire panel demanded a third round of questioning to continue the debacle. Overjoyed, Karl Rove must have sacrificed yet another goat to the political gods. All the Republicans had to do was to relax, sit back, be boring, and let the Democrats continue to bury themselves in their own animosity, and they proved themselves masters at all four tasks. (That, by the way, isn't a compliment.)
Now the Democrats face a dilemma. Roberts has beaten them, and now they have to vote on his confirmation. If they vote against him, they will lose all credibility for the next confirmation hearings; as Orrin Hatch put it, if the Democrats can't find more than a handful of votes for Roberts, no appointee from Bush can hope to get fair consideration. If they vote for Roberts, it exposes all their rhetoric about him having "no heart," his nomination being "a roll of the dice", and their warping of his record to turn him into a pre-Brown deconstructionist as false and purely partisan.
My prediction: Roberts will get Feinstein and Kohl's vote, perhaps Feingold as well as Leahy, the one Democrat who may have improved his standing overall. That will be all.
Sphere It
View blog reactions
Posted by Ed Morrissey at September 16, 2005 6:51 AM
Trackback Pings
TrackBack URL for this entry is
Listed below are links to weblogs that reference Confirmation Analysis: A Boomerang Borking:
» Wisconsin Senators vote for Roberts ? from On the BorderLine
Captian Ed over at Captain's Quarters has an analysis on John Robert's hearings and how the Democrats failed miserably to Bork Roberts as a civil-rights Neanderthal with no heart. The Democratic attack on Roberts, especially following the disgusting... [Read More]
Tracked on September 16, 2005 11:55 AM
» Constitution Day! from NIF
Today's dose of NIF - News, Interesting & Funny ... Consitution Day edition [Read More]
Tracked on September 16, 2005 2:42 PM
Captain Ed:
captain*at*captainsquartersblog.com
My Other Blog!
E-Mail/Comment/Trackback Policy
Comment Moderation Policy - Please Read!
Skin The Site

Hugh Hewitt
Captain's Quarters
Fraters Libertas
Lileks
Power Line
SCSU Scholars
Shot In The Dark
Northern Alliance Radio Network

Northern Alliance Live Streaming!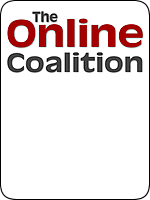 Proud Ex-Pat Member of the Bear Flag League!