« France To Iran: Export Nukes!
|
Main
|
An 'Irregularity' On Flight 17 (Update: Nothing But Us Birds) »
September 17, 2005
Able Danger: Closed Hearings?
AJ Strata notes that the Senate Judiciary Committee has come under pressure from the Pentagon to close its Able Danger hearings to the public, just when it has finally acknowledged finding three additional witnesses that corroborate the identification of Mohammed Atta and three other 9/11 hijackers over a year before the attacks. Why would the Pentagon want the hearings closed? Curt Weldon apparently knows one reason:
Witnesses from the Pentagon are expected to testify at that hearing; that's why they want it classified. FOX News has learned that committee Chairman Arlen Specter's office is vigorously resisting the request.

Some former Able Danger analysts and Rep. Curt Weldon (search) say the formerly clandestine intelligence unit identified Mohammed Atta (search) and three other of the Sept. 11, 2001, hijackers one year before the attacks that left over 3,000 people dead. They also claim that their repeated requests to turn over the information to the FBI were ignored.

Weldon said a former Army officer will testify next week that he was also ordered to destroy data that included reference to Atta.

"In the summer of 2000, he was ordered and, or, he would go to jail if he didn't comply," the Pennsylvania Republican said. "He was ordered to destroy 2.5 terabytes of data specific to Able Danger, the Brooklyn [terror] cell and Mohammad Atta. He will name the person who ordered him to destroy that material."

Other witnesses will include an FBI agent who will testify that she set up three meetings in 2000 between the FBI's Washington field office and the Able Danger, but each was cancelled at the last minute, Weldon said.

The Pentagon has changed its position on this story, from originally questioning the very existence of Able Danger (search) to now confirming that the Defense Department has identified five former members of the unit who all say they remember Atta's picture or name, on a chart in 2000.
Why worry about whether this gets discussed in open session of Congress? The Pentagon now admits the program existed, that it mined open-source information, and that it identified Atta and others as al-Qaeda operatives. What they don't want discussed is what the Pentagon did with the data -- and what else Able Danger may have found. Some of that data, the part that focused on overseas threats, still exists and might still be in use. Col. Tony Shaffer made that clear in his interview with Government Security News earlier this month.
AJ Strata wonders who ordered the destruction of the data, and notes that the Pentagon's exclusion of military lawyers from that order somehow strikes an ominous note. He and I differ on this point. Under normal circumstances, the lawyers wouldn't make that decision anyway. Destruction of classified material gets handled through the normal chain of command, and receiving "orders" to destroy data on a closed program like Able Danger may not really be that unusual. If the lawyers had demanded it, I think that would lend itself to a more political explanation.
Now, if I had more faith in Weldon as a source, his pinpointing of the destruction in spring/summer 2000 would have more impact, as AJ notes in his blog. It would have been right when Atta made his move to the US. However, no one up to now has offered that kind of timeline for the destruction of the data. Shaffer noted that he had kept the Able Danger archive until February 2004, almost four years later, and that only after he went to the Commission did his security clearances get interrupted and his files removed. He provided AD data to other intelligence resources focusing on overseas targets. None of the other witnesses mentioned the destruction of data in 2000.
However, clearly something changed at the Pentagon which forced them into conceding almost every point Weldon ever made except in producing the documentation. What that change might have been could reveal itself during the course of the Judiciary Committee hearings. Since both the Pentagon and the 9/11 Commission have undermined their credibility severely over the last month on Able Danger, I think that it behooves Senator Specter to keep the hearings open to the public and allow all of us to find out why this crucial finding got ignored by both the military/intelligence bureaucracies and the 9/11 Commission later on.
UPDATE: AJ Strata has stayed on this like a bulldog today. The New York Post now reports that Able Danger tipped off the Pentagon that al-Qaeda planned on attacking out of Yemen three weeks before the suicide bombing on the USS Cole in October 2000:
Members of a secret Pentagon intelligence unit known as Able Danger warned top military generals that it had uncovered information of increased al Qaeda "activity" in Aden harbor less than three weeks before the attack on the USS Cole, The Post has learned.

In the latest explosive revelation in the Able Danger saga, two former members of the data-mining team are expected to testify to the Senate Judiciary Committee next week that they uncovered alarming terrorist activity and associations in Aden weeks before the Oct. 12, 2000, suicide bombing of the U.S. warship that killed 17 sailors.

Lt. Col. Anthony Shaffer, the Defense Intelligence Agency's former liaison to Able Danger, told The Post that Capt. Scott Phillpott, Able Danger's leader, briefed Gen. Peter Schoomaker, former head of Special Operations Command and now Army chief of staff, about the findings on Yemen "two or three weeks" before the Cole attack.

"Yemen was elevated by Able Danger to be one of the top three hot spots for al Qaeda in the entire world," Shaffer recalled.
This would explain why the Pentagon doesn't want the Able Danger hearings to go public. If this account can be verified, it makes the question of why the program got shut down. A successful prediction of terrorist activity should have resulted in an expansion of the program, not a disavowal of it. The intelligence that led to the prediction may also still have validity, which a public hearing might jeopardize -- but that seems highly unlikely after five years.
However, it also means that the documentation and the 2.5 terabytes of data that Weldon claimed got destroyed in the spring or summer of 2000 had to have been still extant, at least through September 2000, for the Able Danger unit to make this determination. It provides a real problem for that earlier allegation, unless the destruction only involved that data which applied to domestic cells of al-Qaeda. Could that data get separated from the information that accurately identified Yemen as the site of the next AQ attack? Perhaps, but again, it seems unlikely.
These hearings should be interesting indeed.
Sphere It
View blog reactions
Posted by Ed Morrissey at September 17, 2005 10:42 AM
Trackback Pings
TrackBack URL for this entry is
Listed below are links to weblogs that reference Able Danger: Closed Hearings?:
» Monday Morning Intelligence with the New York Time from Macmind - Conservative Commentary and Common Sense
The story that REFUSES to go away, we now have another twist... [Read More]
Tracked on September 17, 2005 1:12 PM
» Able Danger Major Update, 09/17/05 from The Strata-Sphere
Thanks to Top Dog and his comment to this post, we learn two things in this Fox News story. The first is the Pentagon is trying to close the hearings - which would be a big PR mistake. The Pentagon is pressuring the Senate Judiciary Committee to ... [Read More]
Tracked on September 17, 2005 5:04 PM
» Enabling Danger from Abracadabrah
Fox News is reporting a former Army officer, so far anonymous, maintains that the program information no longer exists in documentary form because 2.5 terabytes of it was ordered destroyed - under pain of arrest and a jail sentence - by someone or ot... [Read More]
Tracked on September 17, 2005 6:43 PM
» The Gorelick Wall & Sandy Berger, Update XXIV from Flopping Aces
Much more details about whom was briefed and when plus the implication here that his security clearance was lifted for a very suspicious reason. He was sent away only to return to a lifted security clearence and his material on Able Danger gone. How ... [Read More]
Tracked on September 17, 2005 7:55 PM
» Able Danger, More Weldon, 09/17/05 from The Strata-Sphere
I am not sure of the source of this, but it appears to be a transcript of Rep Weldon speaking to reporters, with all sorts of hints of what is to come: We've identified the woman at the FBI who set those three meetings up. She will testify unde... [Read More]
Tracked on September 18, 2005 12:53 AM
» Able Danger Is Not Over! from Mover Mike
From Barcepundit,
A Pentagon employee was ordered to destroy documents that identified Mohamed Atta as a terrorist two years before the...
[Read More]
Tracked on September 18, 2005 1:15 AM
» I Think I Need a Drink (ABLE DANGER) from Voice of the Taciturn
Going back over old issues of The Atlantic I came across this gem by Reuel Marc Gerecht in the July/August 2001 issue: The Counterterrorist Myth The United States has spent billions of dollars on counterterrorism since the U.S. embassy bombings... [Read More]
Tracked on September 18, 2005 9:05 AM
» California Linking Rings from Big Lizards
Two great issues divide the most populous state in the Union: redistricting and the defense of traditional marriage. They seem distinct but are inextricably linked by the philosophy of governance. They will both be a central fixture on Big Lizards. [Read More]
Tracked on September 19, 2005 7:15 AM
» The Best Defence is a Good Offence from ShrinkWrapped
Children are famous for becoming furious and going on the attack when they are caught red-handed in a transgression. The combination of displacement (changing the subject), turning passive into active (from being accused to accusing), and using anger t... [Read More]
Tracked on September 19, 2005 8:28 AM
» Ducking & Dodging As Able Danger Hearings Loom from Hard Starboard
On the other hand, perhaps this helps explain it: The Pentagon is pressuring the Senate Judiciary Committee to close to the public next week's hearings on a former secret military intelligence unit called "Able Danger," two congressional sources h... [Read More]
Tracked on September 19, 2005 7:40 PM
» Able Danger and Intelligence Information Sharing from bRight & Early
Able Danger and Intelligence Information Sharing The hearing on "Able Danger and Intelligence Information Sharing" scheduled by the Senate Committee on the Judiciary for Wednesday, September 14, 2005 at 9:30 a.m. in Room 226 of the Senate Dirksen... [Read More]
Tracked on September 20, 2005 6:17 PM
» Jevon from Jevon
Paul [Read More]
Tracked on March 29, 2006 4:34 AM
» Jevon from Jevon
Paul [Read More]
Tracked on March 29, 2006 4:35 AM
Captain Ed:
captain*at*captainsquartersblog.com
My Other Blog!
E-Mail/Comment/Trackback Policy
Comment Moderation Policy - Please Read!
Skin The Site

Hugh Hewitt
Captain's Quarters
Fraters Libertas
Lileks
Power Line
SCSU Scholars
Shot In The Dark
Northern Alliance Radio Network

Northern Alliance Live Streaming!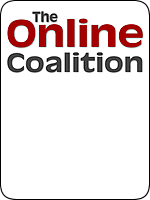 Proud Ex-Pat Member of the Bear Flag League!